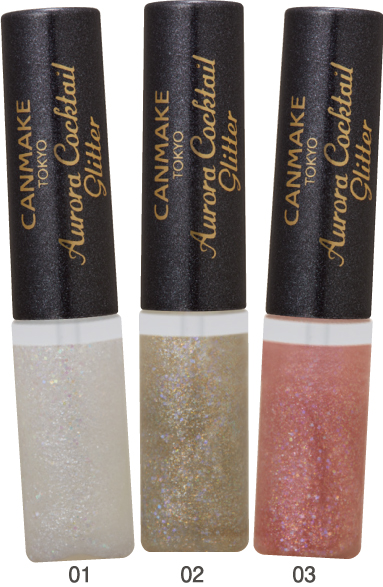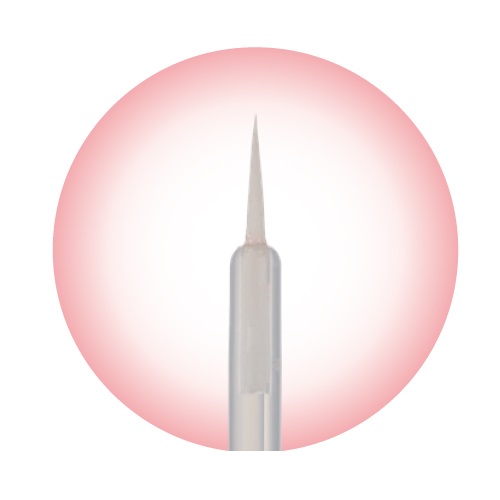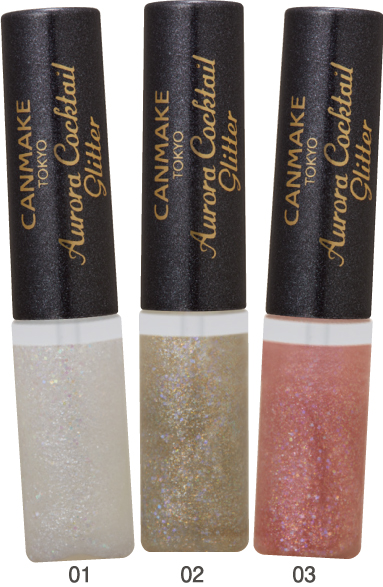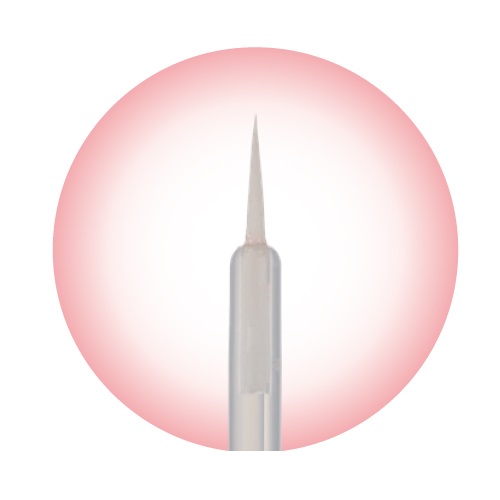 COLOR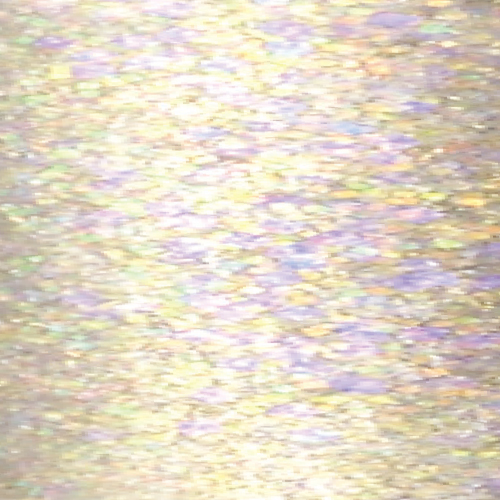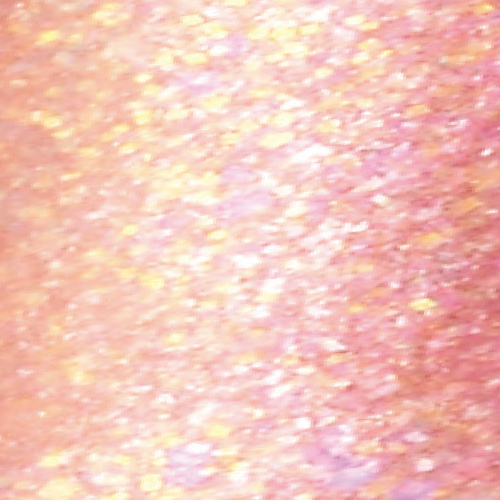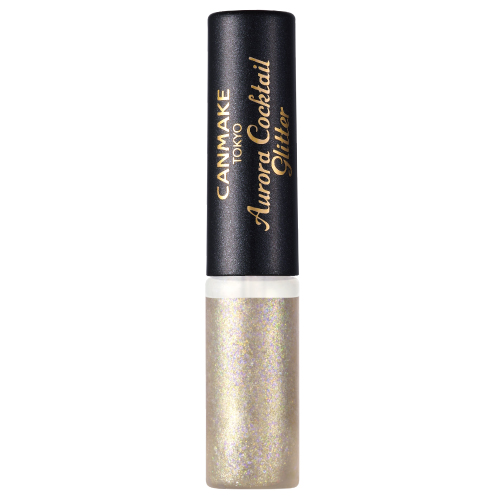 [02]Moscow Mule
A gold base that blends in well with your skin.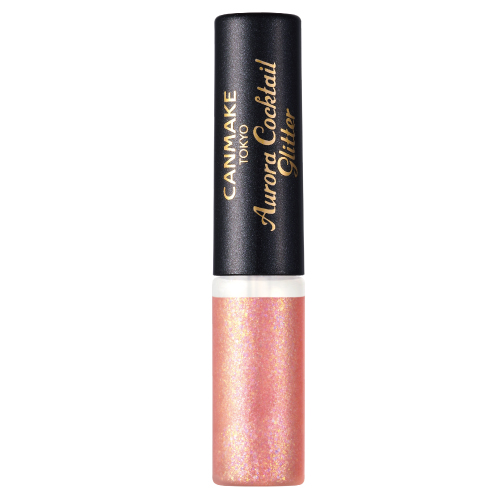 [03]Cranberry Sangria
A pink base that adds a rosy glow to your complexion.
[01]Yogurt Fizz
LIMITED COLOR
A white base that accentuates your eyes.
The perfect size for all occasions!
Vibrantly colorful glitter
High-intensity glitter adds a superb sparkle
● Creates an aurora effect with sparkling glitter whose color changes at different angles.
The glitter colors in each of these shades have been designed to create different effects.

Glitter that's not too big
● As the glitter particles aren't too big, these shades are easy to use and never look obtrusive.
● Base packed with ultra-fine pearl to deliver a clear sparkle even when applied finely along the eyeline.

Clings to your skin without feeling tight
● Glitter clings to your skin and won't shed.

User-friendly ultra-fine brush
● The ultra-fine brush enables you to adjust the thickness of your eyeline as you please.
Use the tip to apply the glitter with pinpoint accuracy to specific areas.

Easy to remove with warm water
● Can easily be removed with warm water.
*Wash off gently and thoroughly.

How to Use
Use it to draw a fine line along the edge of your lower lashes for a striking gaze sparkling with the colors of the aurora!
Please note that the actual color may differ slightly from the pictures shown.