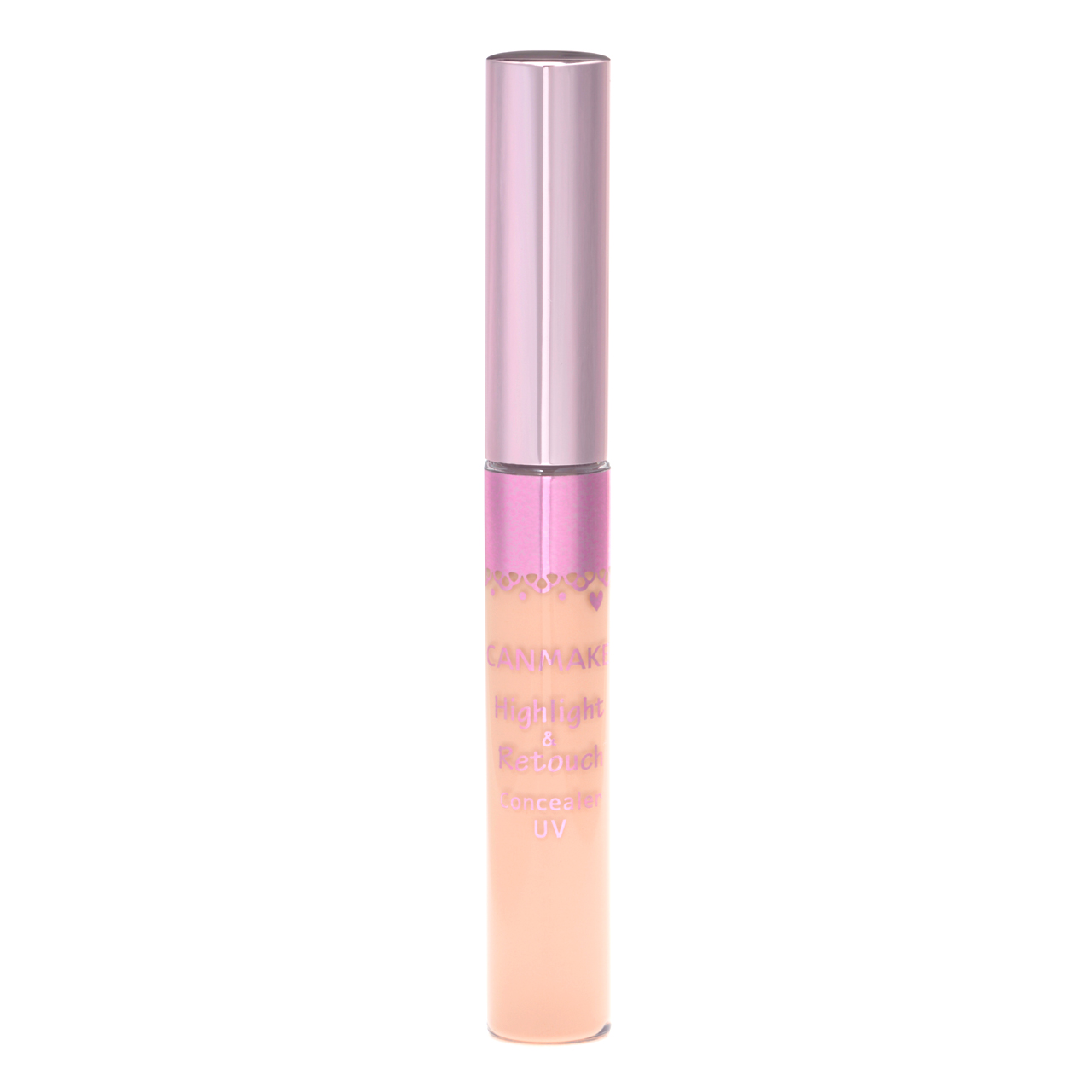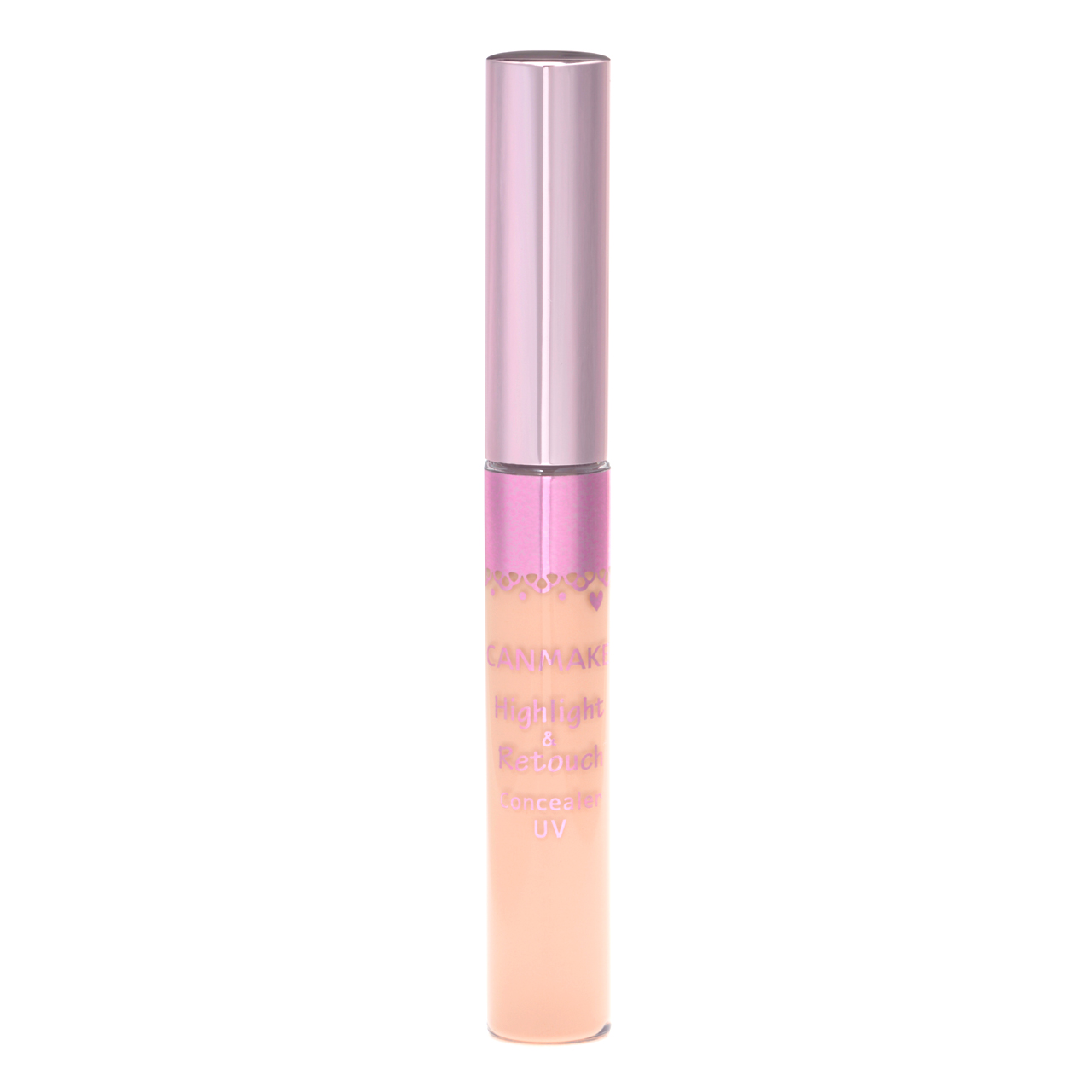 Highlight&Retouch Concealer UV
COLOR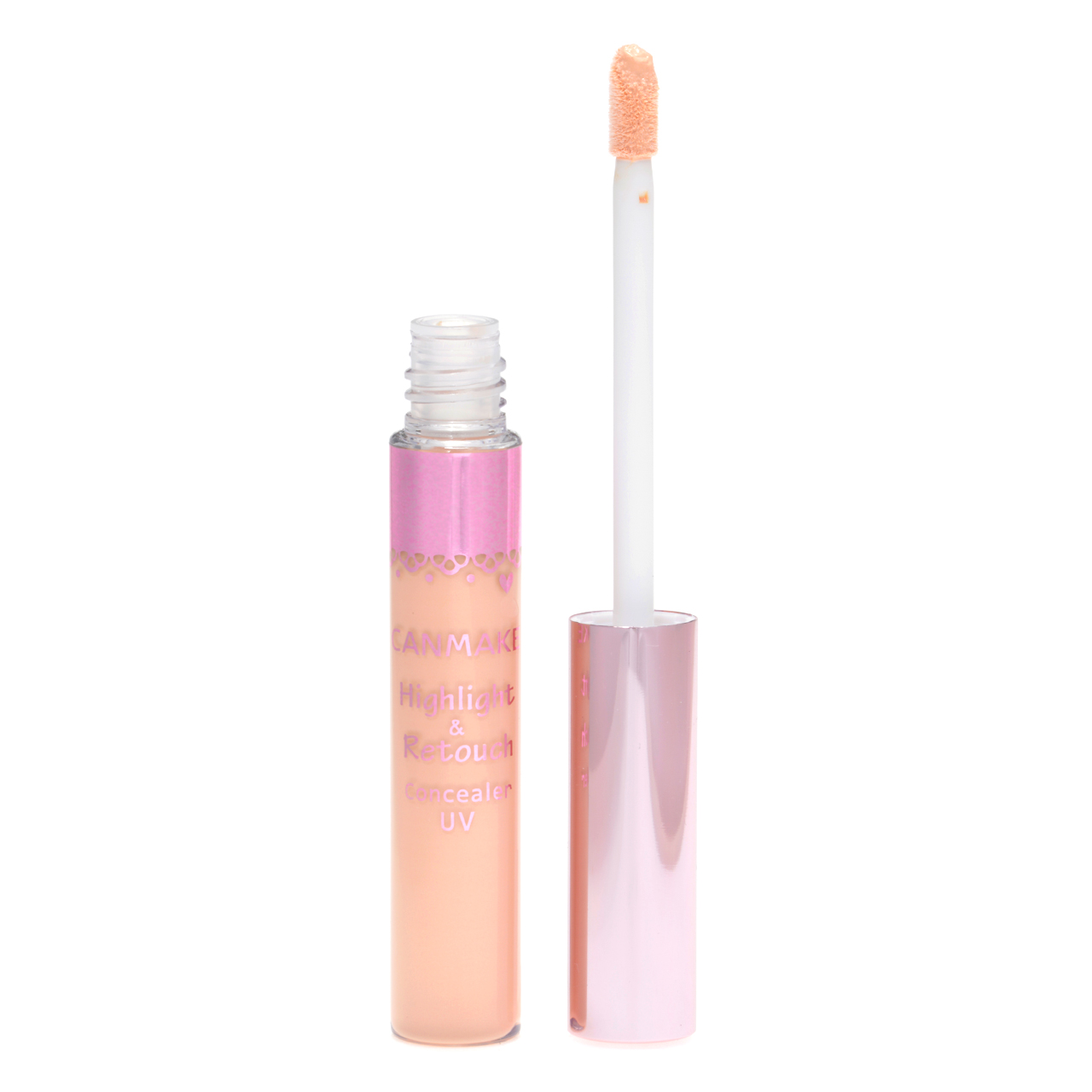 [01]Light pink-beige
A light pinkish-beige that will make your skin look a shade brighter and bursting with vitality. Banish dullness with the light from gold and pink pearl particles, to boost translucence!
Use ★light★ to banish under -eye- shadows and dullness for enhanced translucence! ♥
Like applying light to your skin. The magic of light banishes under-eye shadows and dullness ★
● Apply a coat to under-eye shadows and areas where dullness is a concern, such as around the wings of the nose and along laugh lines ★
The ultrafine gold and pink pearl particles make dull areas instantly brighter with the magic of the spotlight!
● Succulent texture and natural coverage ensure a feather-light, non-powdery finish!

Use over your make-up for retouching!
● Apply a coat in the evening to areas of concern, such as under tired eyes, over areas of dullness.
Can be applied even over your foundation, for precision retouching of your make-up, without making it smudge!
● Ideal formulation for retouching make-up: SPF40 and PA++
All you need to protect your eye area, C-zone and T-zone ★ Free from ultraviolet absorbers too!

Contains 84% beauty ingredients ♥ Prevents dryness to care for your skin and recharge moisture ★
● Superb skincare effect!Plumps up dry areas around the eyes and mouth ♥ Moisturizes and prevents dryness ★
Moisturizing agents: Collagen, hyaluronic acid, royal jelly extract, ceramide, honey

Gentle formulation that will delight your skin
● Free from ultraviolet absorbers, fragrance, parabens, mineral oil, alcohol and tar-based pigments

Please note that the actual color may differ slightly from the pictures shown.