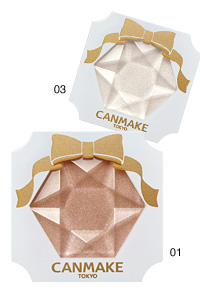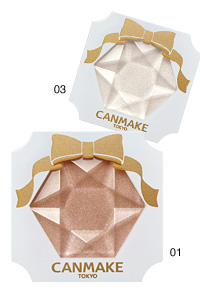 Cream Highlighter
COLOR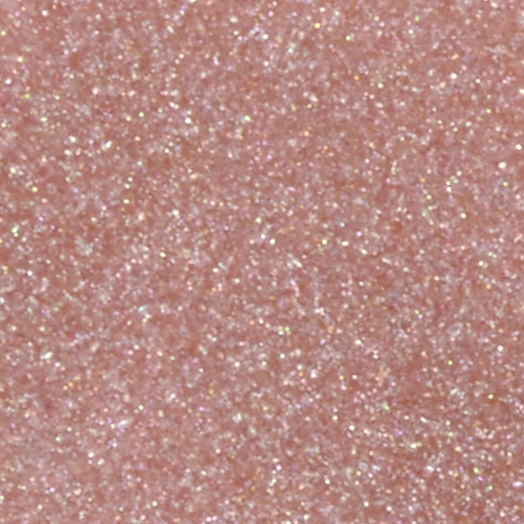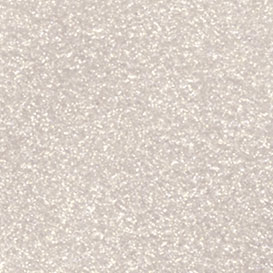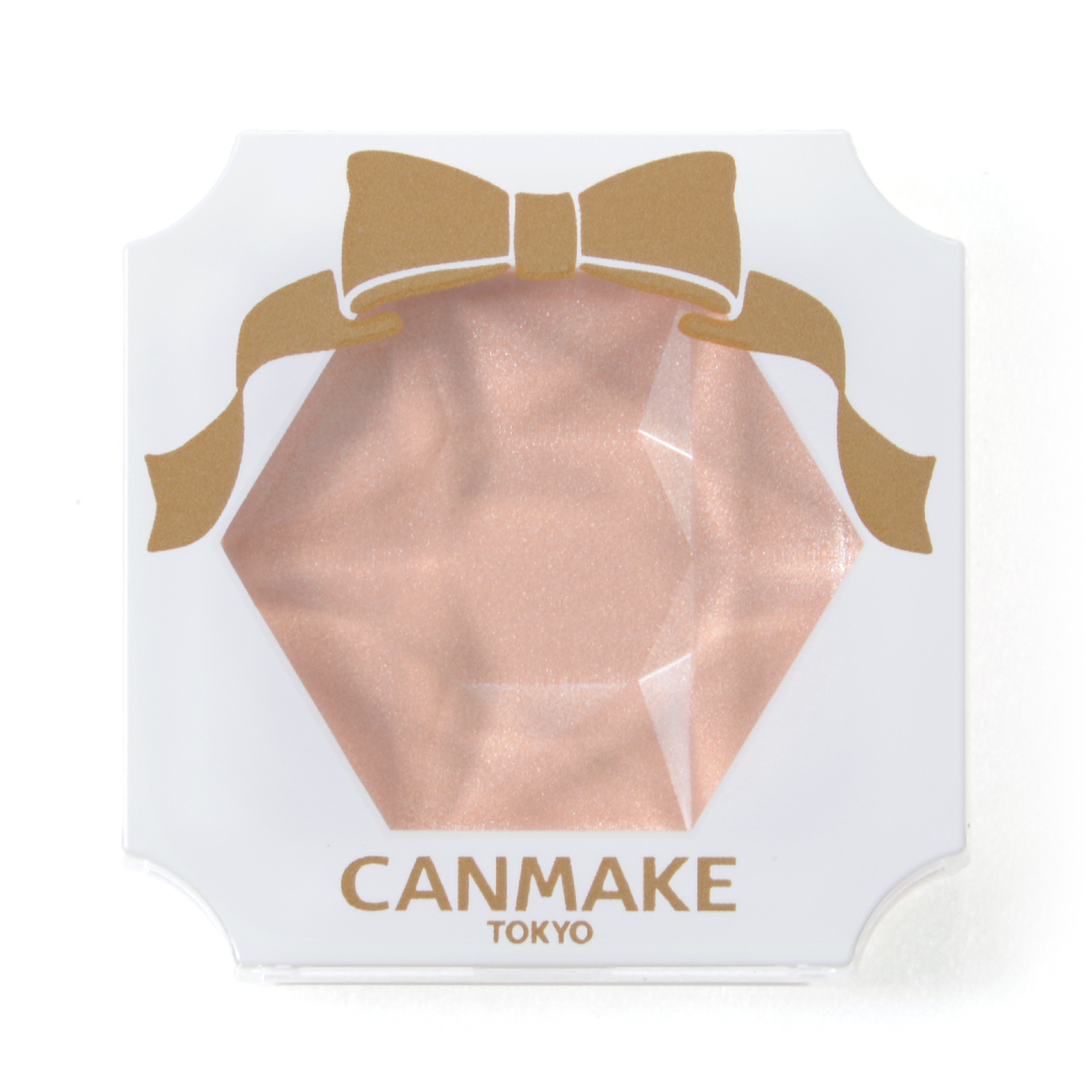 [01]Luminous beige
A beige that blends in well with the skin, for a natural-looking luster. Contains gold and red pearl, so you don't need to worry about it looking powdery!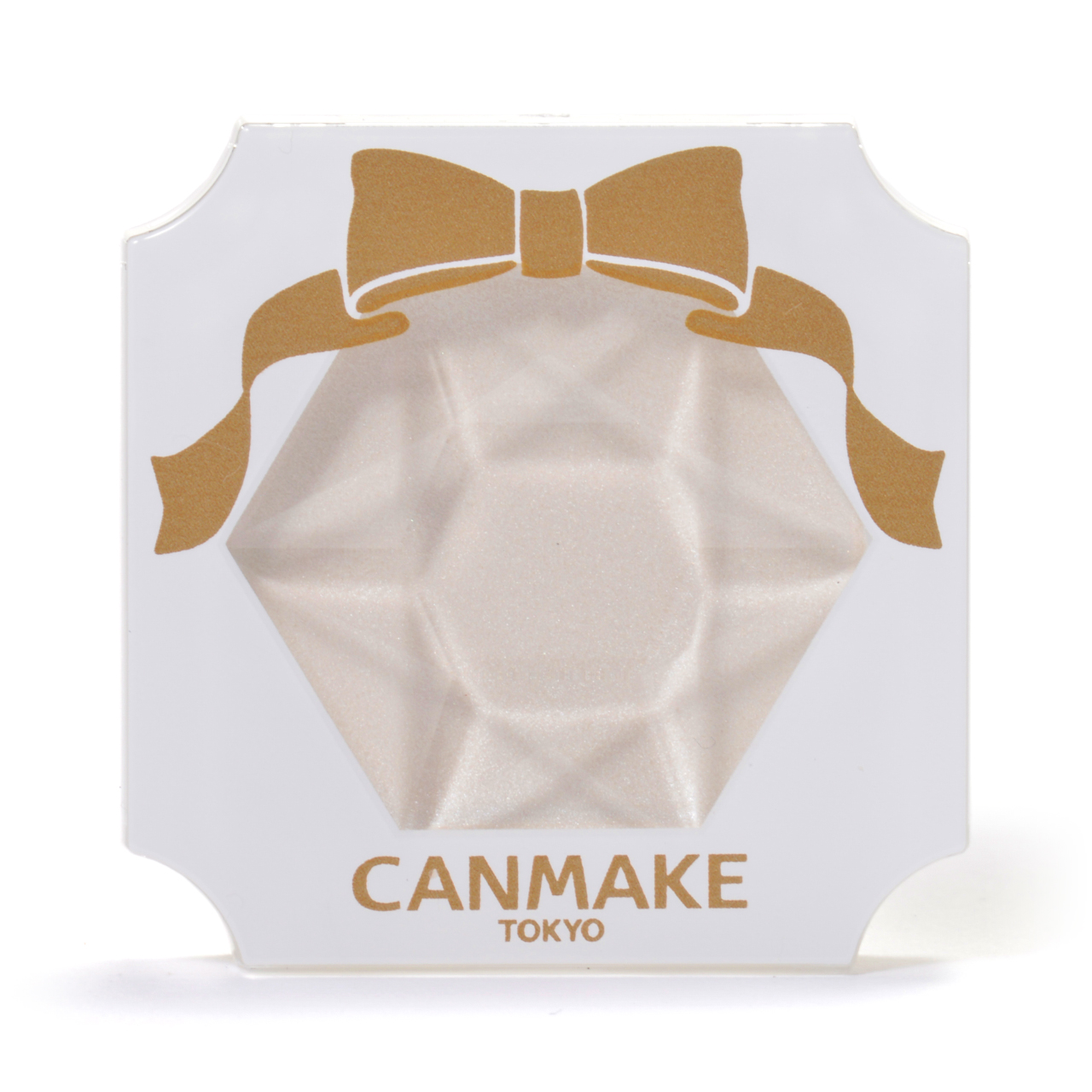 [03]Luminous Snow
A white that offers a natural luster, for clear, translucent-looking skin.
Skin seems illuminated with a natural light from within Highlighter of cream type
Provides definition and a natural-looking sheen that makes skin look illuminated from within
● Packed with micro-pearls that provide an understated, dewy sheen, rather than garish glitter.
Although it's a cream, it has a light, silky-smooth texture ♪
● Contains a spherical powder that gives it a silky-smooth, light texture that doesn't feel sticky, even though it's a cream.
● Contains Light-touch Oil for ultra-smooth application, creating a fabulous finish without disturbing even powder foundations.
Super-fit formula ensures long-lasting definition ♥
The cream formulation contains Fitting Oil, which clings to your skin. Now you don't have to worry about powder scatter! Ensures long-lasting, lustrous definition.
How to Use
Close the page
①T-zone
②C-zone
③Chin
④Above your upper lip
⑤Below your eyebrows
Apply in these areas to achieve lusciously lustrous definition ❤
Apply over foundation for sharp definition ❤Apply before finishing powder for more natural definition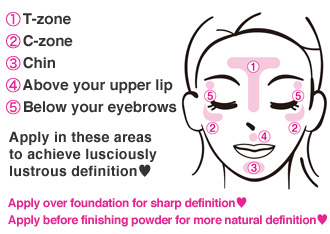 Please note that the actual color may differ slightly from the pictures shown.