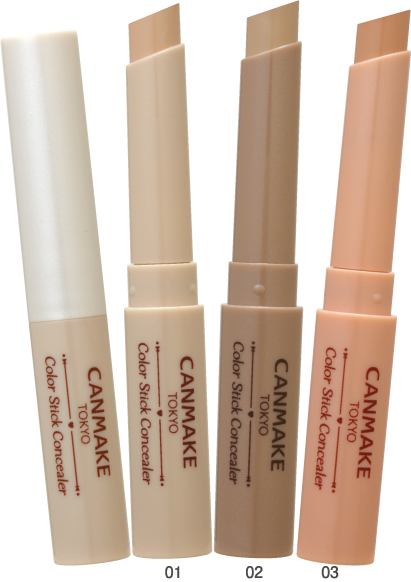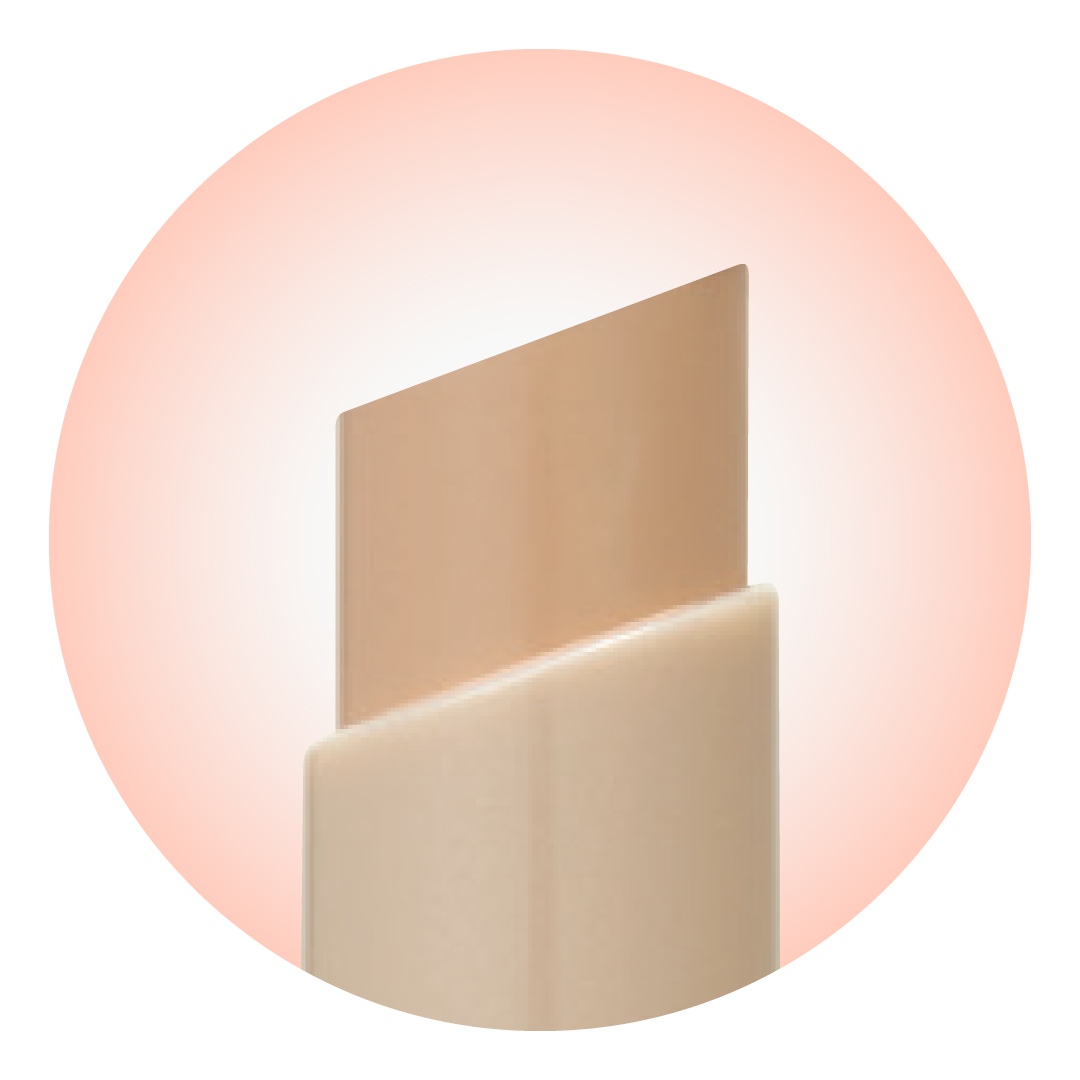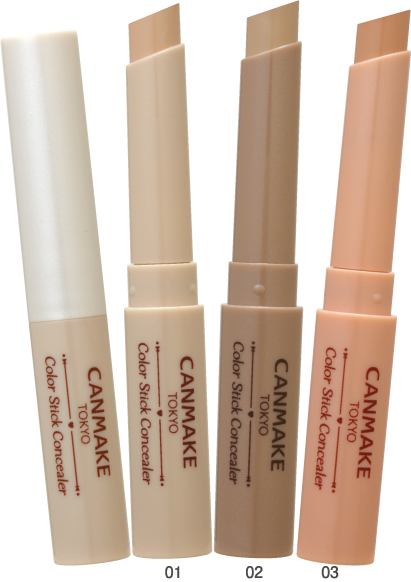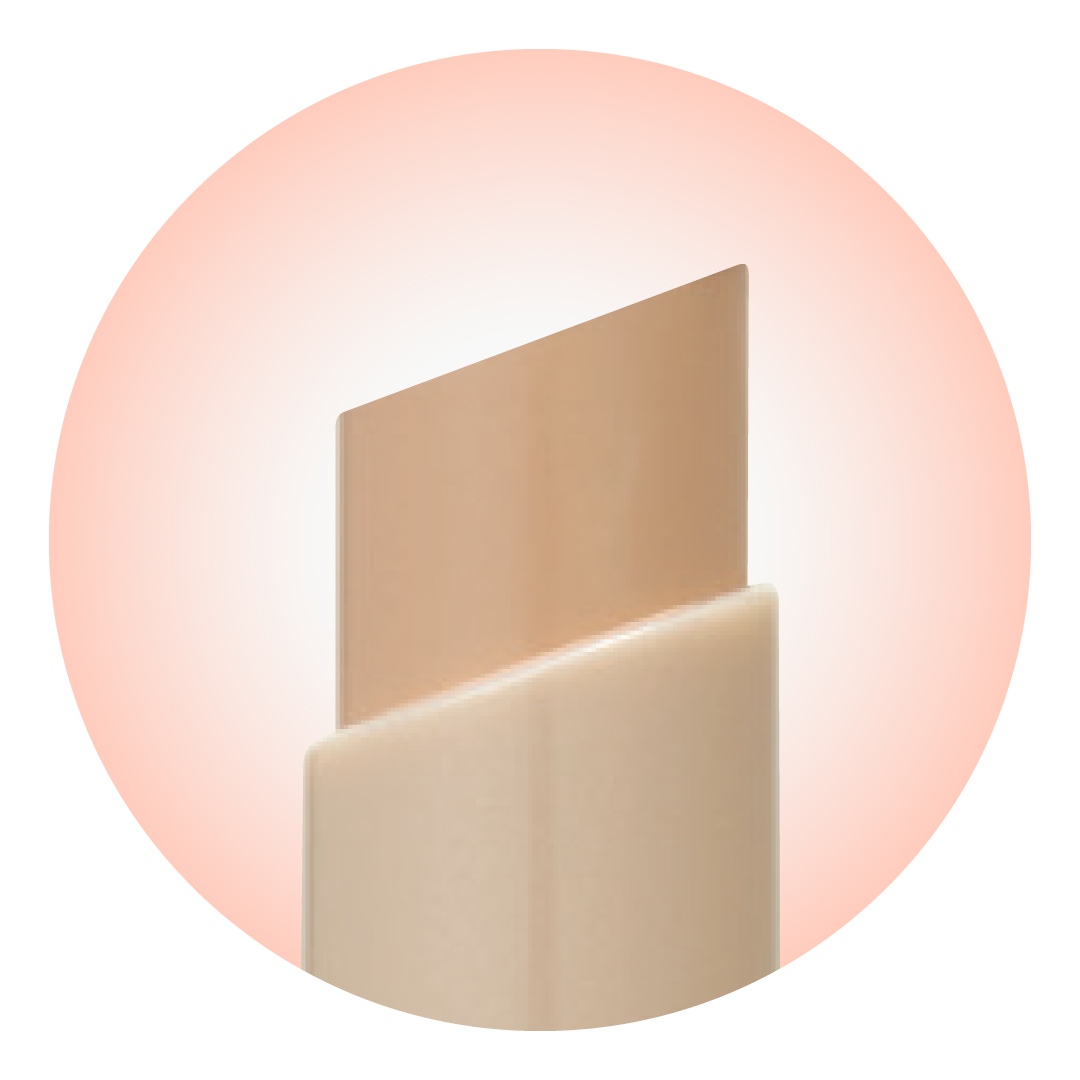 Color Stick Concealer
COLOR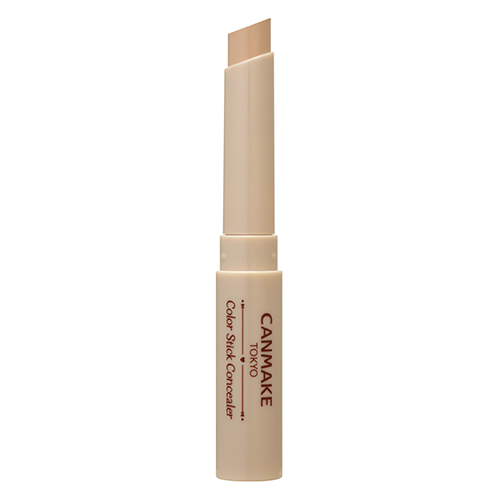 [01]Natural Beige
For concealing acne scars and blemishes.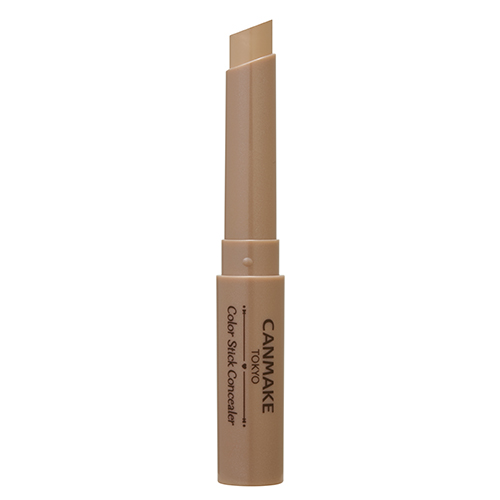 [02]Beige Ochre
For concealing blemishes and darker acne scars.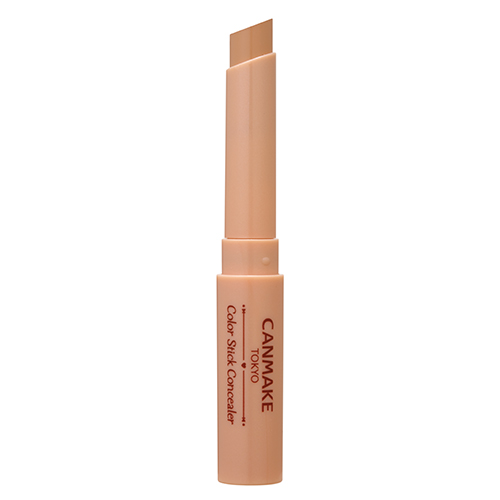 [03]Apricot
For concealing bluish under-eye shadows.
Velvety-smooth high-coverage concealer stick that won't wear off easily
Smooth texture
●The smooth texture melts into your skin.
● Glides on, ensuring that even a small amount blends easily.
● Non-greasy finish.

Superb coverage
● Multipurpose coverage for acne scars, blemishes, and redness on the wings of your nose.
● No. 03 is ideal for concealing bluish under-eye shadows.

Long-lasting
● The long-lasting high-adhesion formula won't run or wear off easily.
● Won't gather in wrinkles, making it ideal for the eye area, too.

● Contains moisturizing agents to keep skin from drying out, so we also recommend using it on areas prone to dryness.

Skin-friendly formula
● Free from tar-based pigments, parabens, alcohol, UV absorbers, and fragrance
How to Use
Close the page
If using a powder foundation, use before applying foundation.
If using a liquid or cream foundation, use after applying foundation.
Please note that the actual color may differ slightly from the pictures shown.