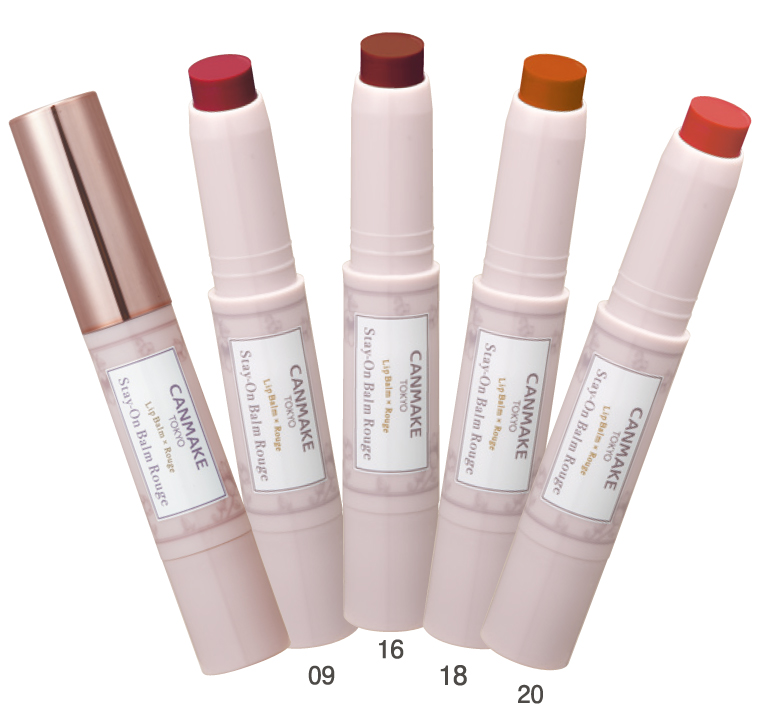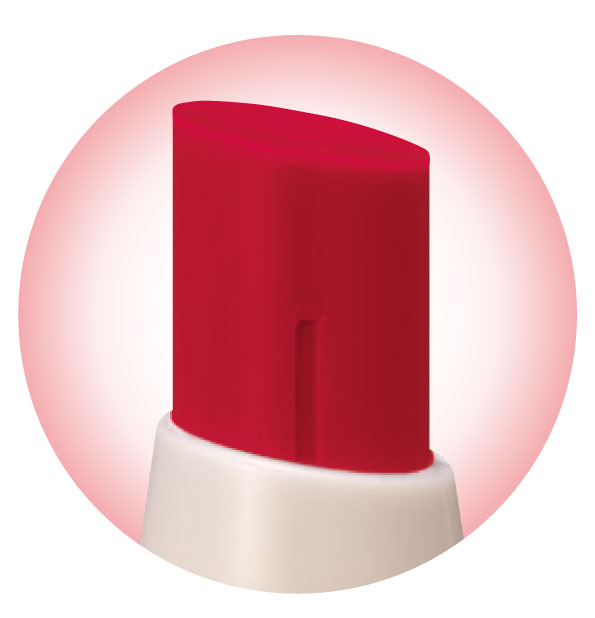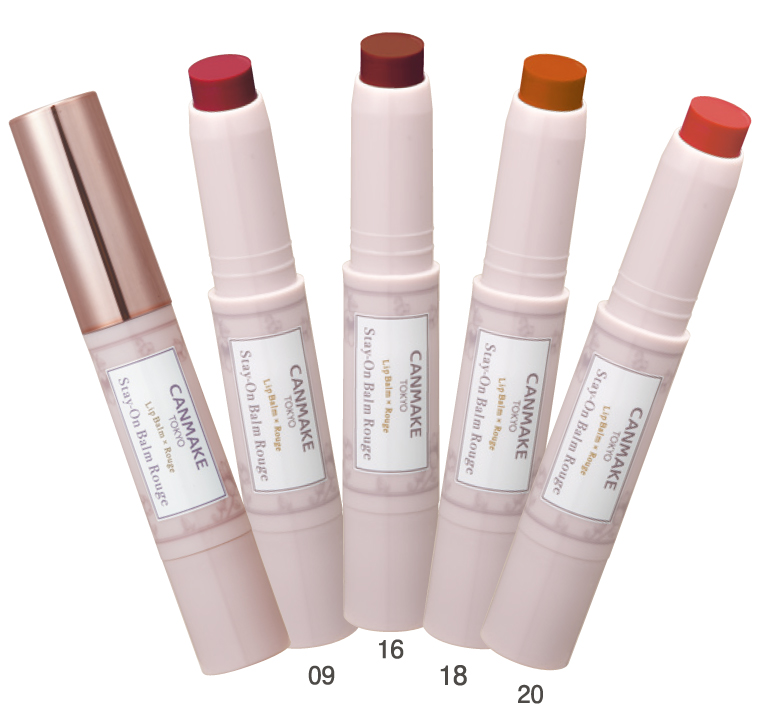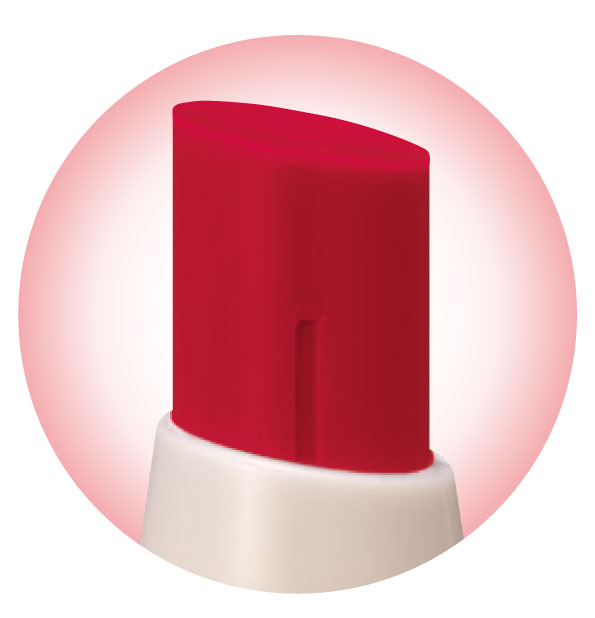 COLOR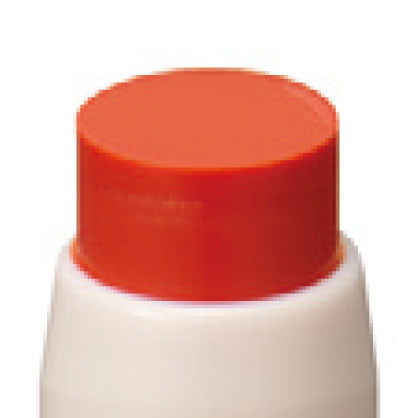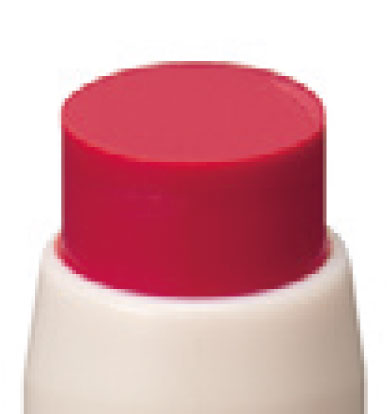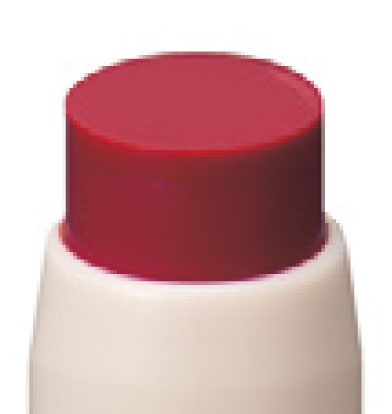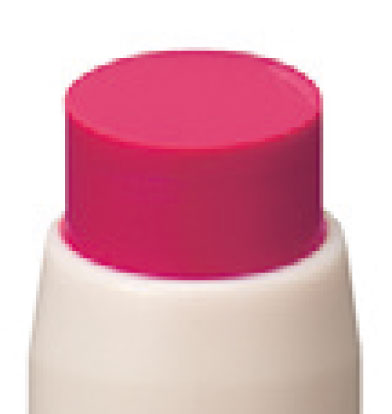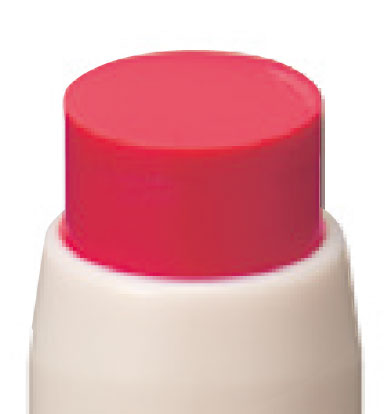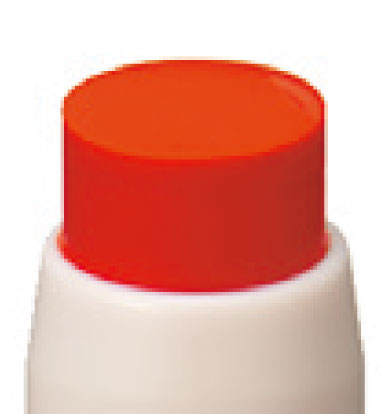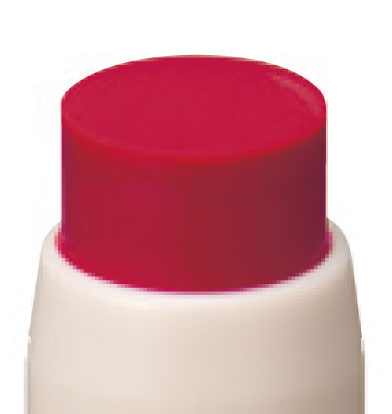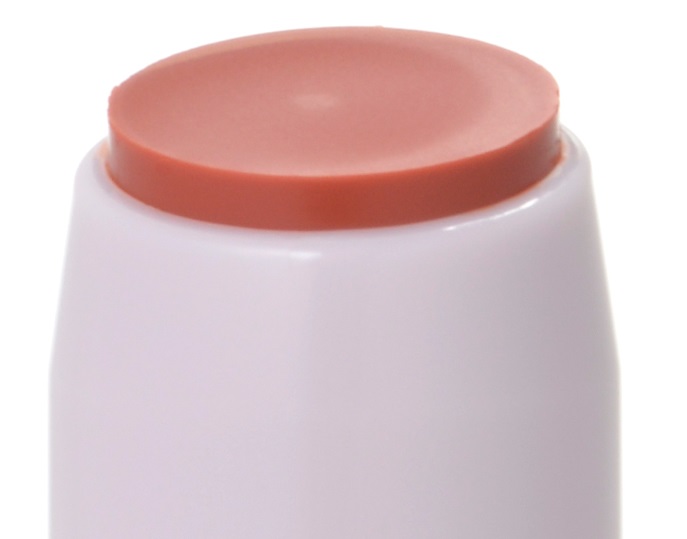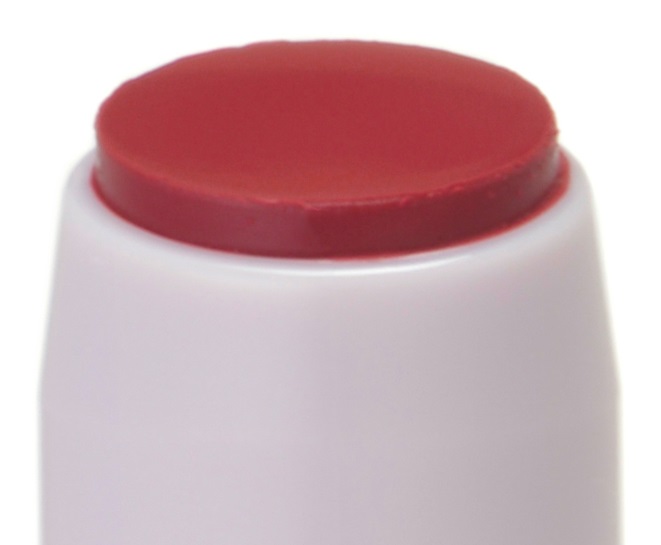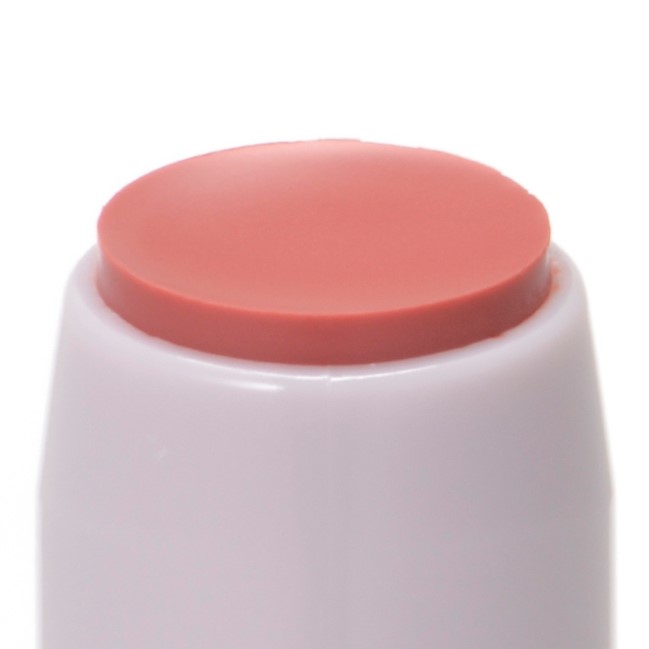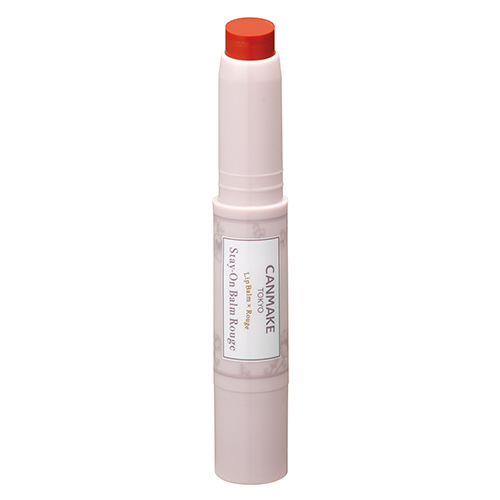 [02]Smily Gerbera
A bright, stylish orange.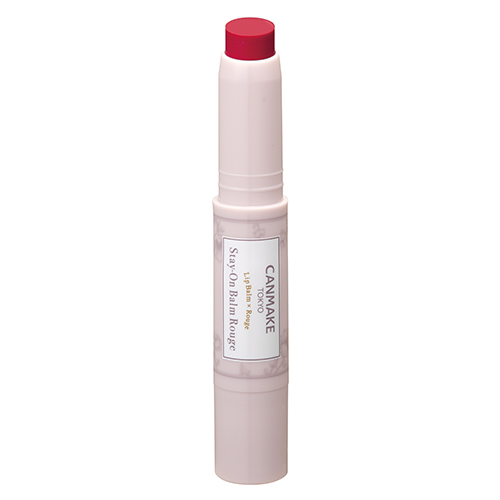 [03]Tiny Sweetpea
A pure red that highlights your complexion.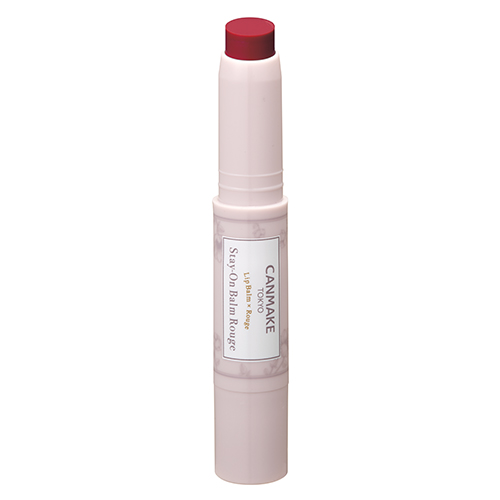 [09]Masquerade Bud
A dark red that blends in softly.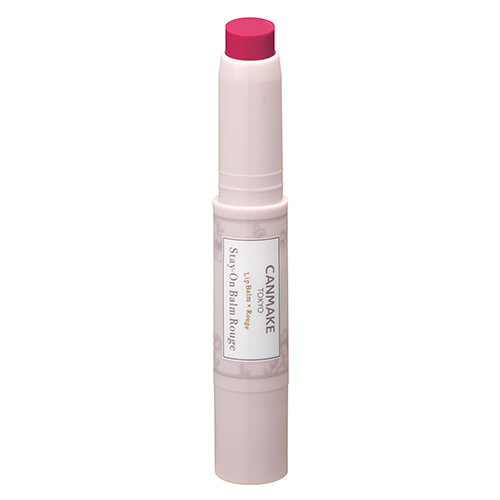 [12]Little Plum Candy
A cute, bright red.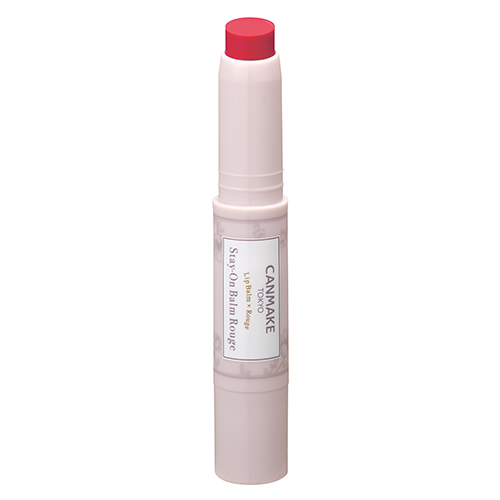 [13]Milky Alyssum
A sexy, cute rose pink.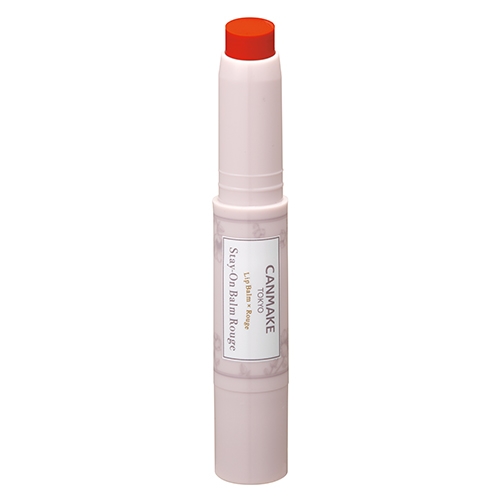 [14]Popy Bouquet
A healthy, lady-like oreange red.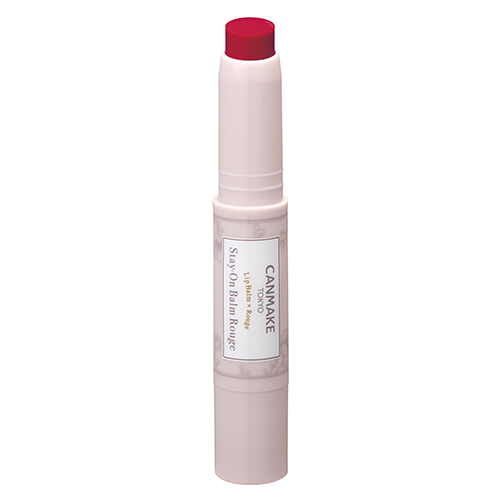 [15]Elegant Dahlia
A classic, womanly red.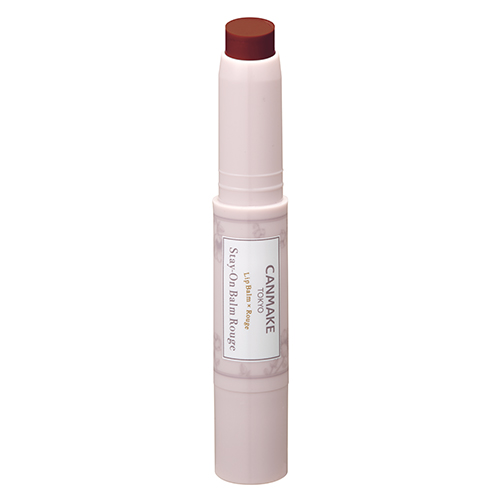 [16]Earl Grey Leaf
Deep brown.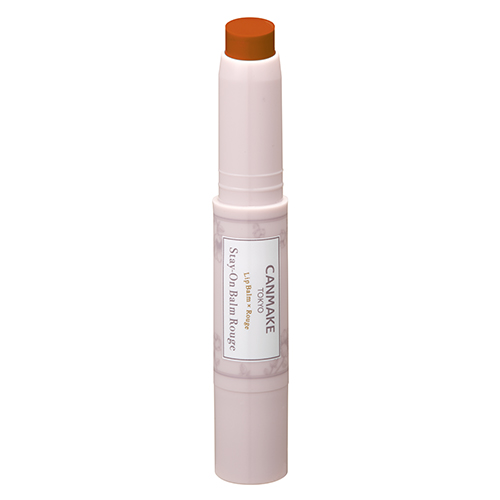 [18]Brownish Mandarin
Orange with a touch of brown.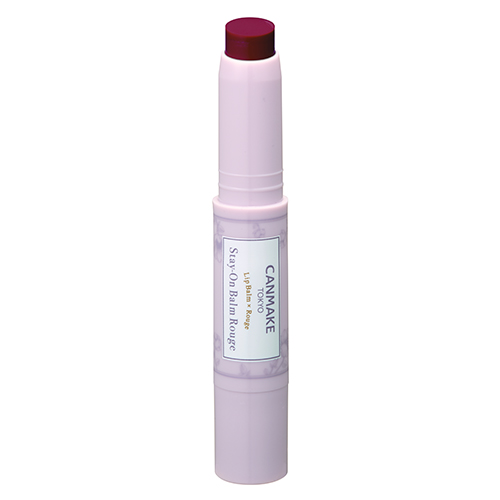 [19]Ruby Primrose
A seductive blue-toned wine-red.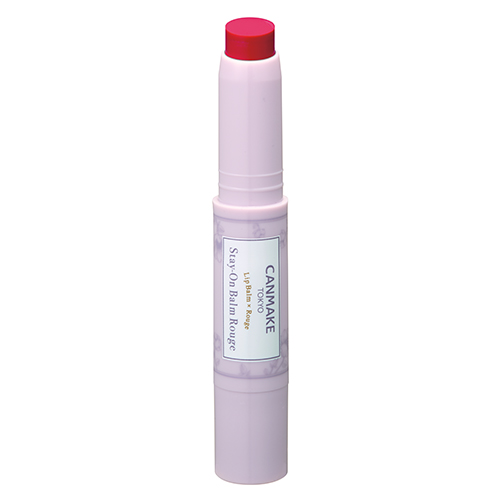 [20]Cotton Peony
A deep coral pink.
OK to apply directly, even to chapped lips.
A tinted rouge like a moisturizing lip balm.
Moisturizing lipstick with staying power.
UV-reducing effect <Contains no ultraviolet absorbers>
Based on the concept "What would happen if we added color to a lip balm...♥?"
Wave goodbye to troublesome lip make-up!
The moisturizing ability of a lip balm, the color of a lipstick, the sheen of a gloss, plus UV protection…
This single item will satisfy even the most demanding of women.
● Super-rich oils enfold your lips like a silken robe!
● Creates a thin film that clings flexibly to your lips, for a comfortable, non-sticky feeling that lasts and lasts.
OK to apply directly, even to dry, chapped lips.
● You'll be amazed by how smoothly it goes on, even without applying lip balm first!
● Provides solid color despite the light texture, creating irresistible lips with a natural luster.
Moisturize while wearing make-up
● Contains beautifying and moisturizing agents.
● Keeps your lips plump, soft and moist while wearing it.
Beautifying ingredients
Now you won't forget your UV protection!
● Protects against the ultraviolet rays that cause dryness, chapping and dullness.
● Contains no ultraviolet absorbers (non-chemical formulation), ensuring gentle protection for your lips.

*Package will be updated as needed in due course
How to Use
Close the page
OK to apply directly, even to chapped lips.

Please note that the actual color may differ slightly from the pictures shown.