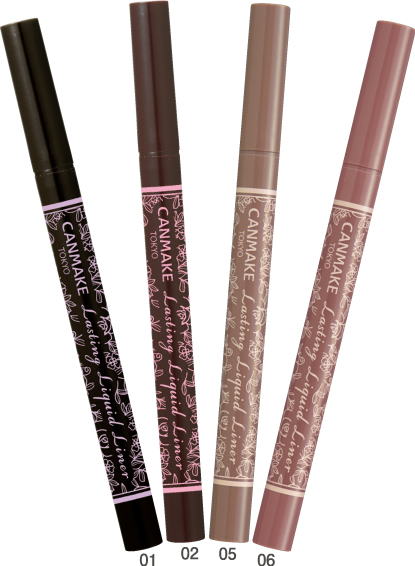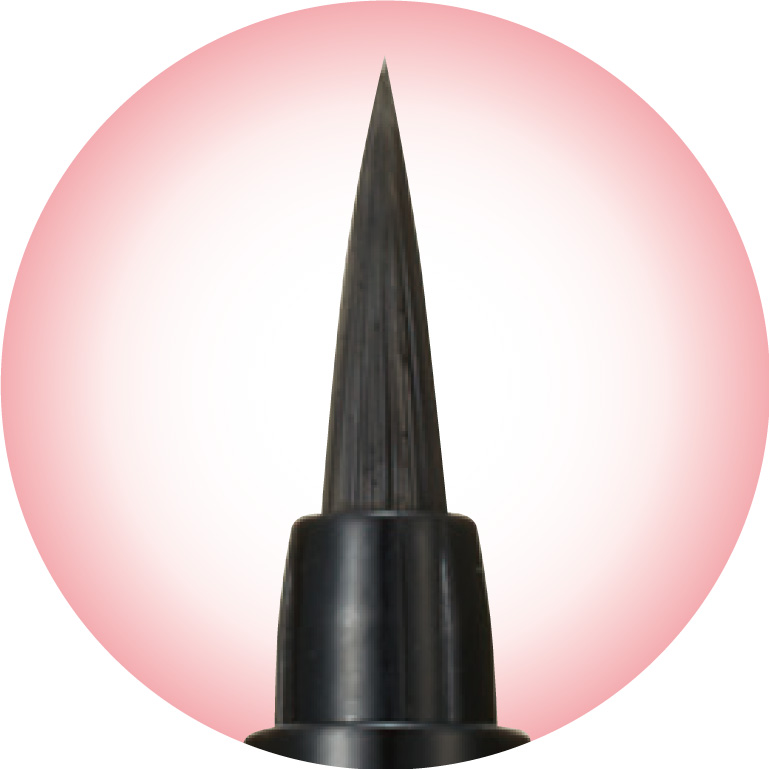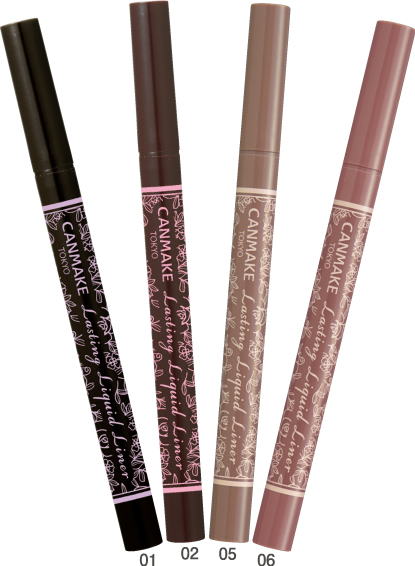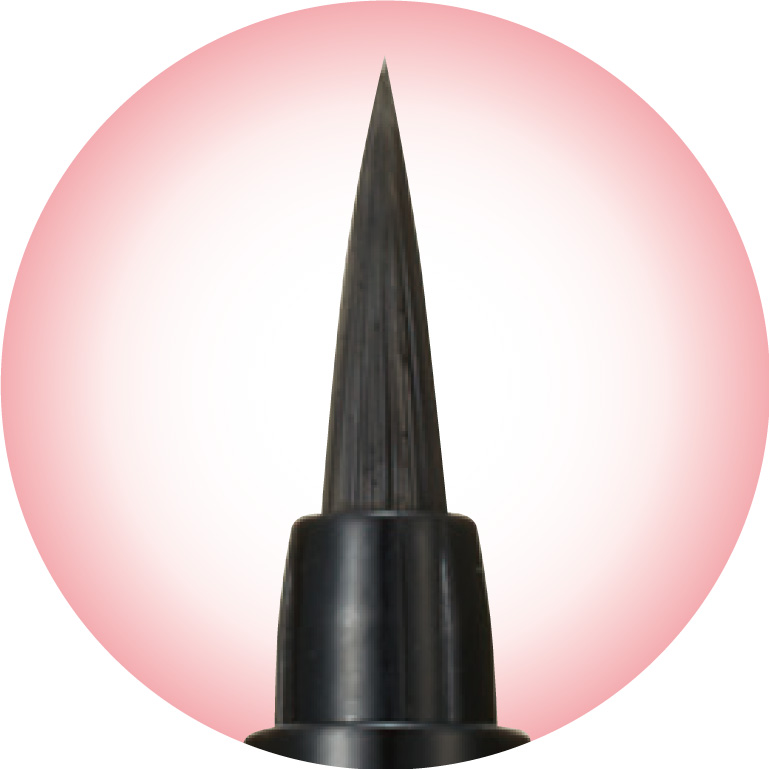 COLOR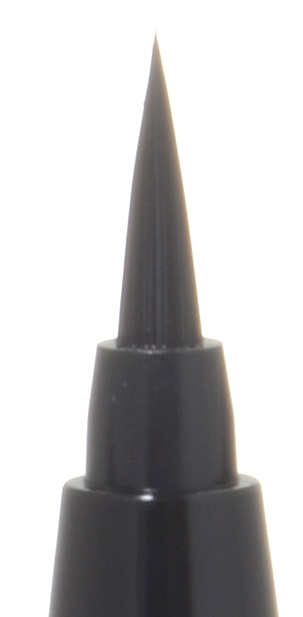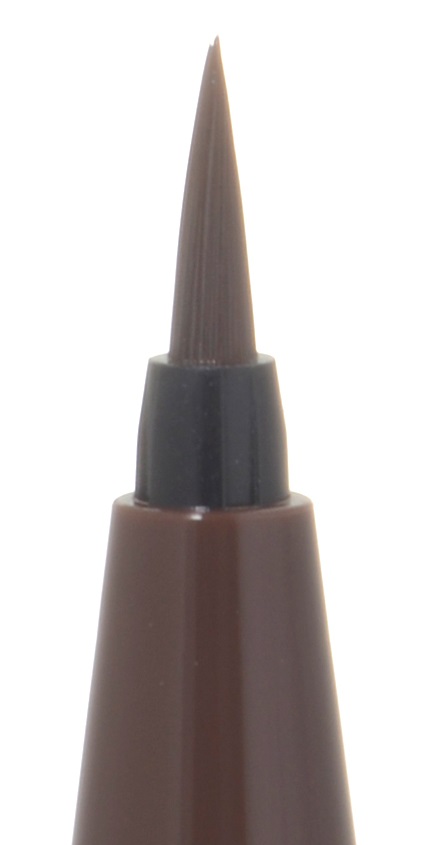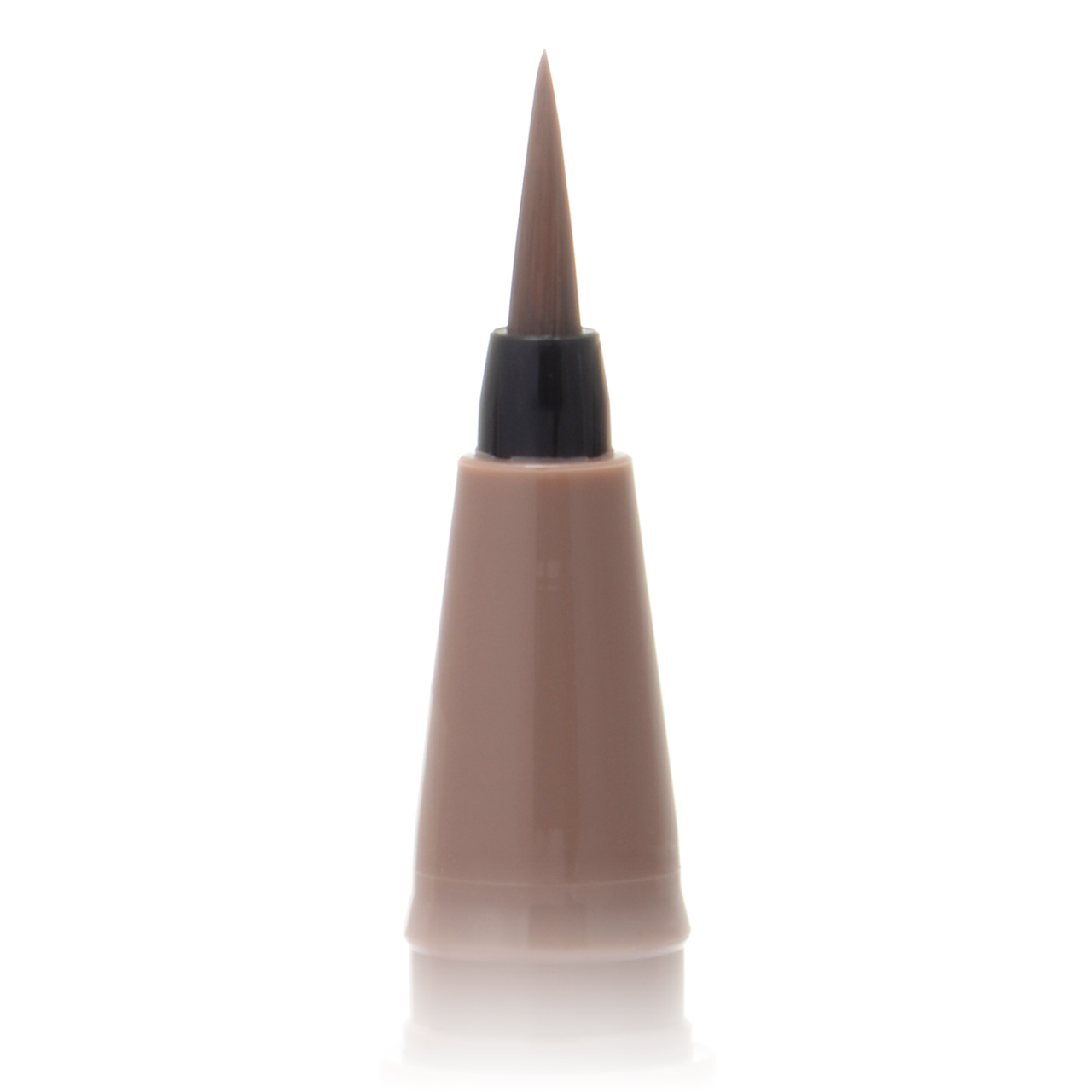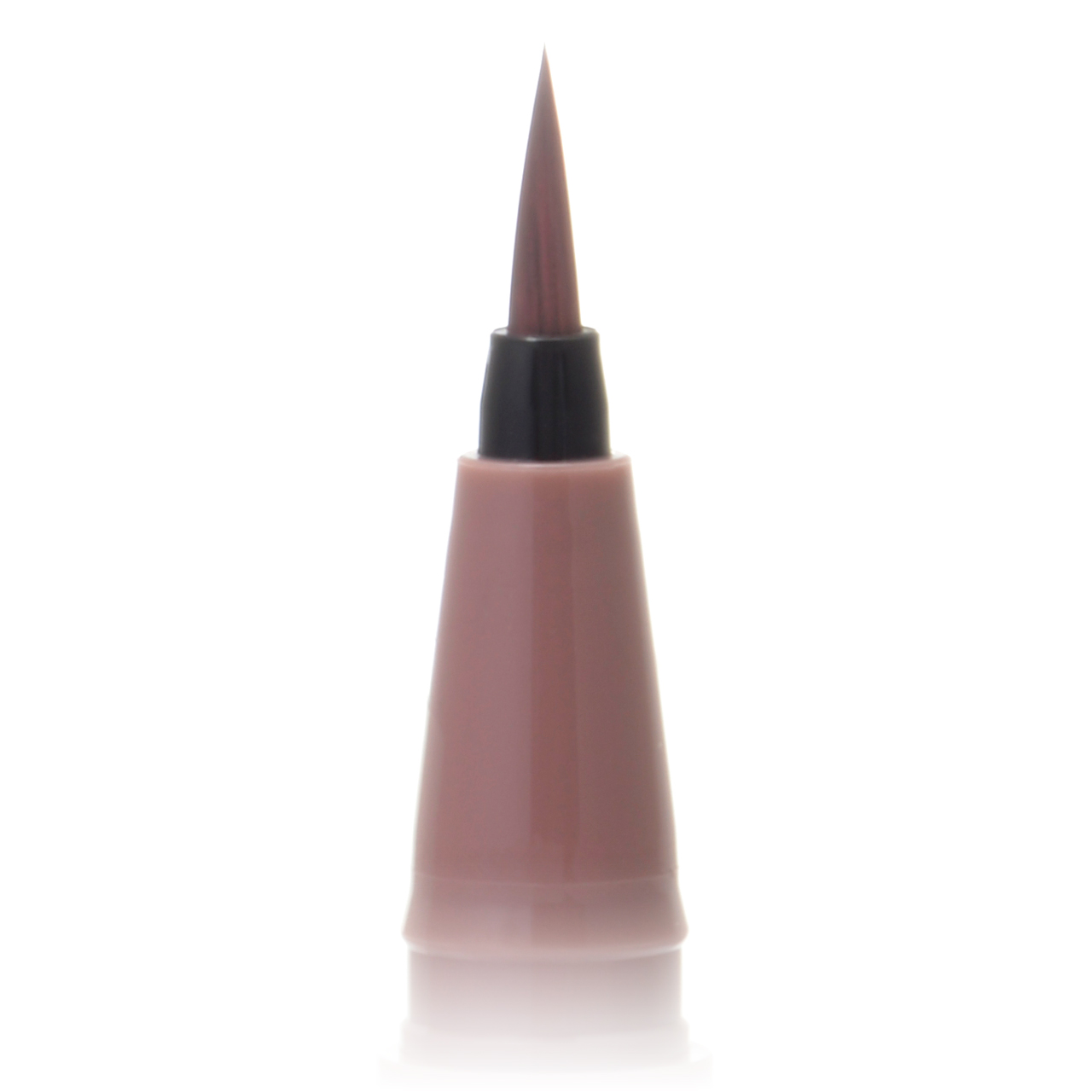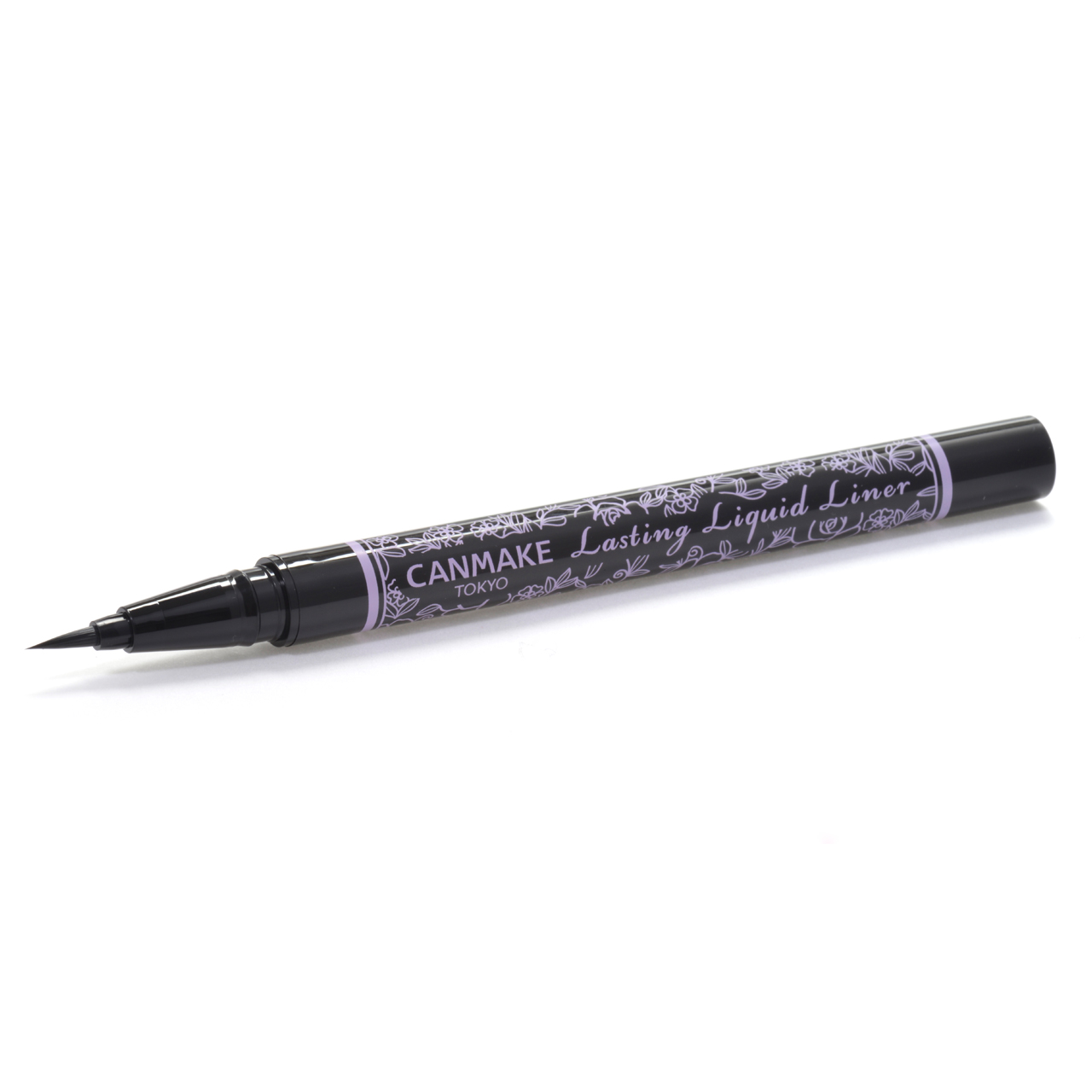 [01]Black
A rich black that sharpens up the contours of your eyes.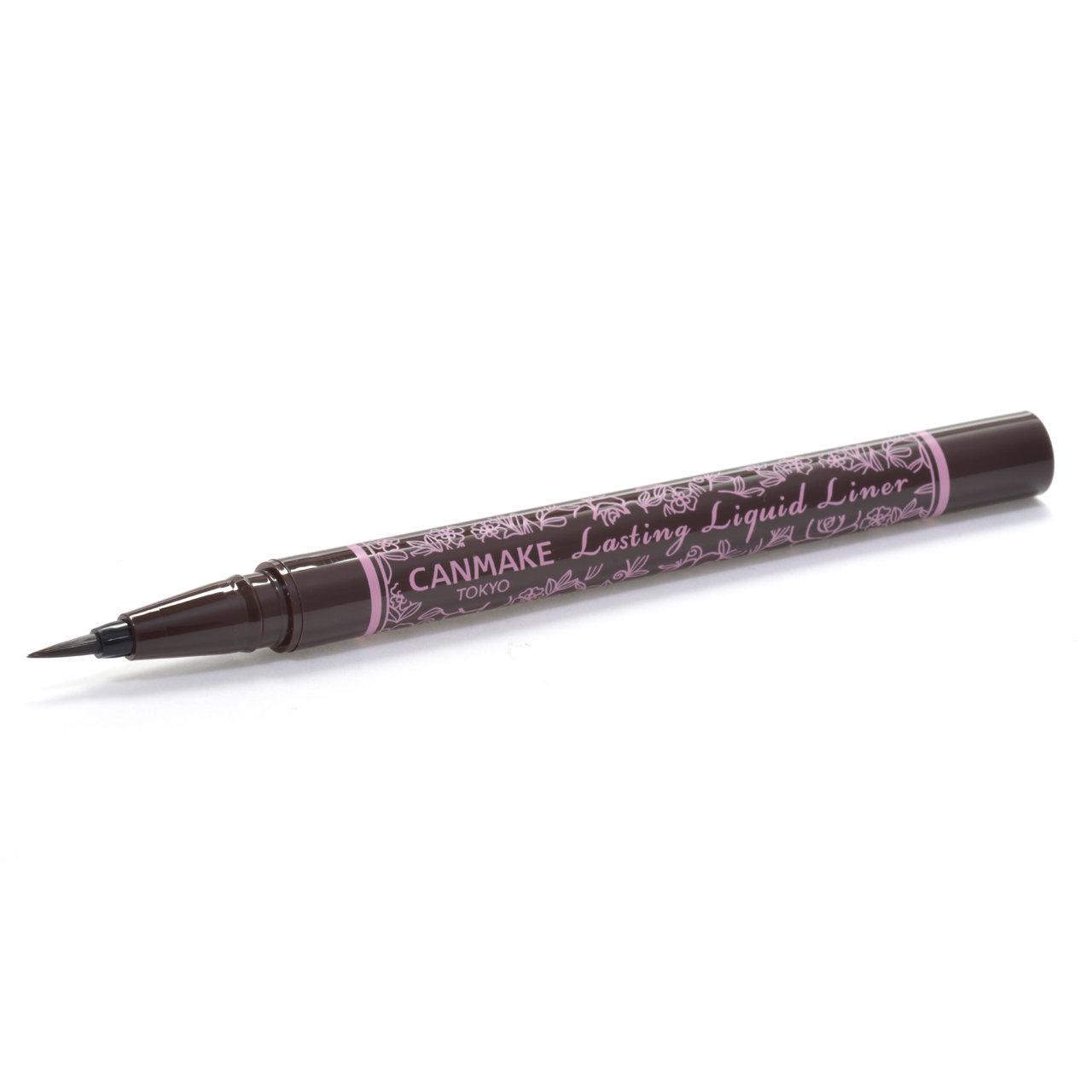 [02]Bitter Choco Brown
A bitter brown with a hint of black.Offers a gentler look than black eyeliner.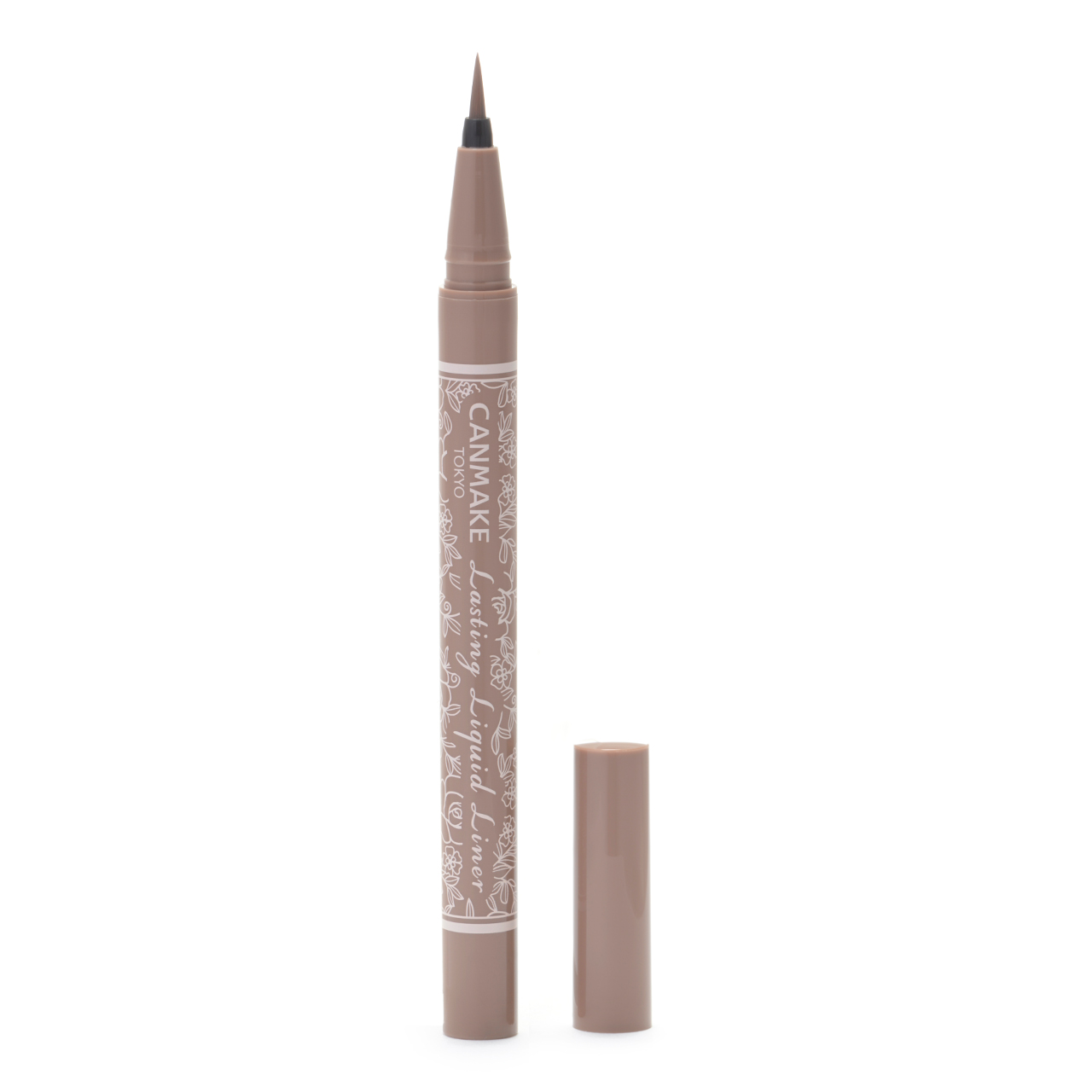 [05]Greige
An understated greige that's softer than brown.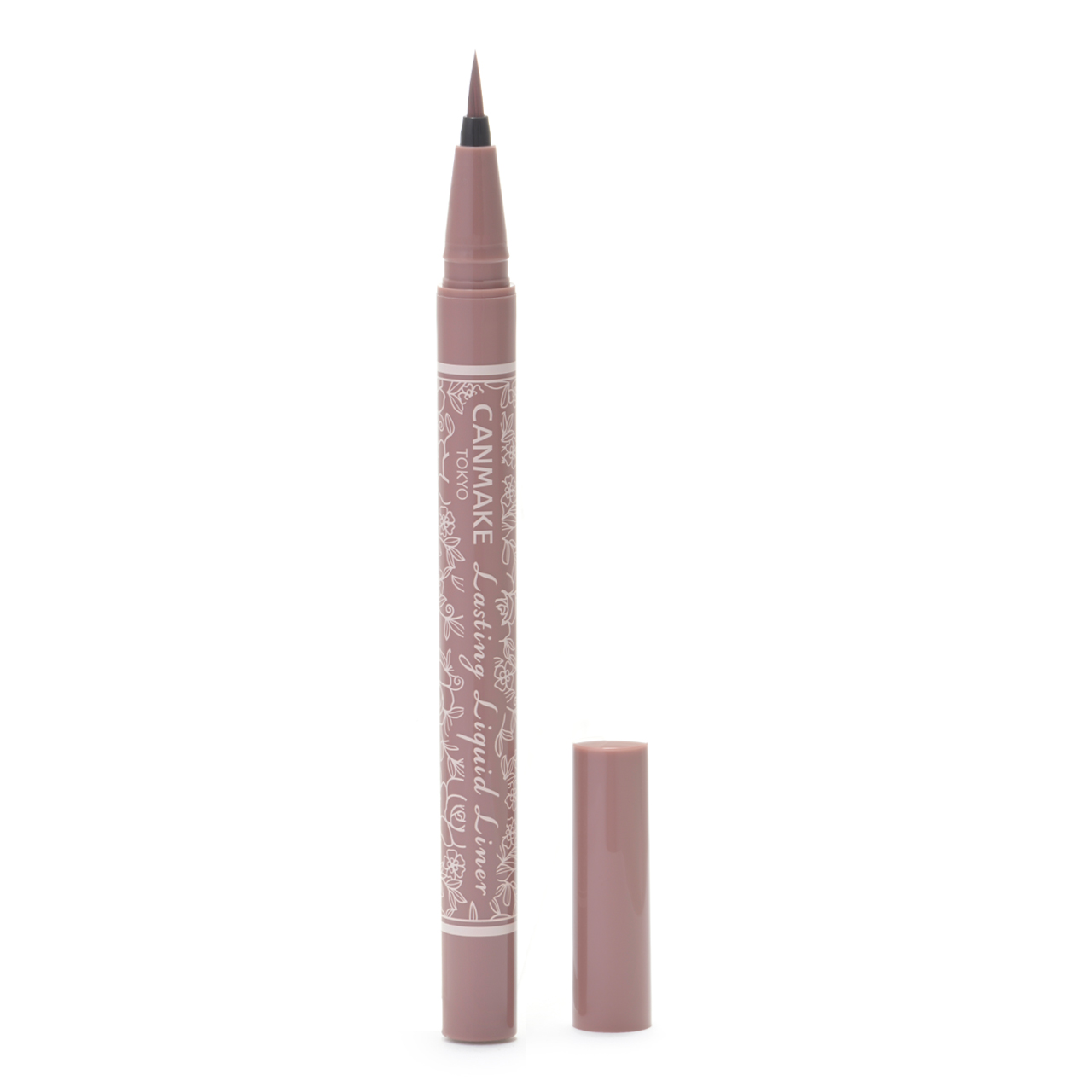 [06]Rose Greige
A sophisticated pink-greige retaining a faint hint of prettiness.
Answering your prayers for an eyeliner that won't run ♥
An ultra-fine liquid eyeliner designed to last
Quick-drying formula stands up to water, sweat, sebum, and rubbing!
● Formulated to stand up to water, sweat, sebum, and rubbing, it won't run easily, so your make-up stays looking as fresh as it did in the morning ♥
● Creates a line that won't come off easily, even if you use an eyelash curler after applying your eyeliner!

Goes on super-smoothly ♥
● Firm-yet-pliable 0.1mm ultra-fine tip! Draws beautiful lines, both bold and fine!
● The ultra-fine tip makes it ideal for filling in gaps between individual lashes and flicking up your eyeliner at the outer corners of your eyes, too ♥

High-color pigment
● The high-color formula ensures maximum opacity with a single application, creating crisp, clear lines!

Easy to remove, so it's kind to your eyes ♥
● Stands up to water, sweat, sebum, and rubbing, yet comes off easily with warm water ♥
Please note that the actual color may differ slightly from the pictures shown.