Nice and easy, wherever you are Plumping Lip beauty treatment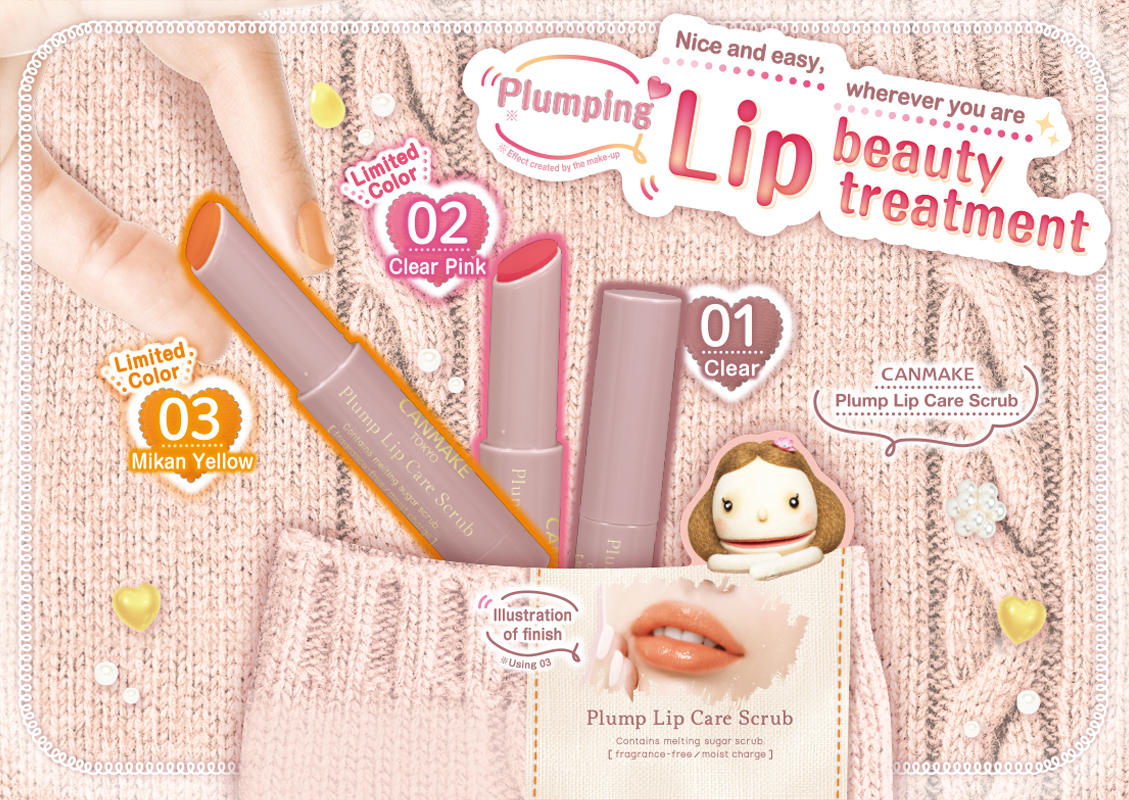 Nice and easy, wherever you are Plumping* Lip beauty treatment
*Effect created by the make-up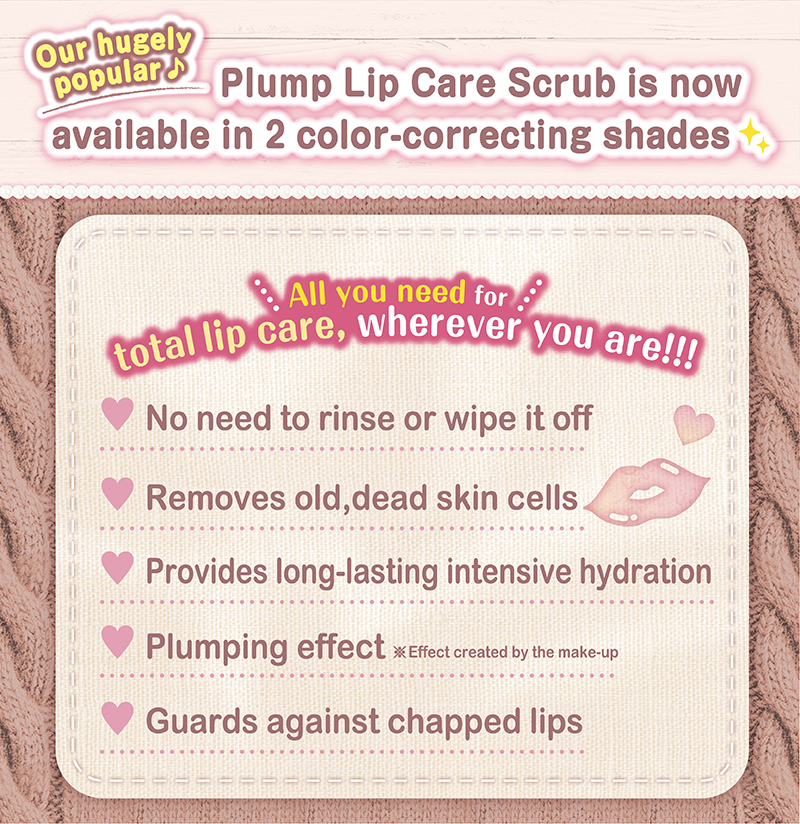 Our hugely popular ♪
Plump Lip Care Scrub is now available in 2 color-correcting shades


All you need for total lip care, wherever you are!!!

♡No need to rinse or wipe it off
♡Removes old, dead skin cells
♡Provides long-lasting intensive hydration
♡Plumping effect ※Effect created by the make-up
♡Guards against chapped lips




Tips for using Plump Lip Care Scrub

〇Rubbing too vigorously might canse irritation.
Take care not to rub too hard.

〇The balm is very soft, so do not twist up more than about 1mm of the tip for use.

〇Please note that the balm can't be retracted once you have twisted it up.

Feels cool and refreshing on your lips!♡




CANMAKE
Plump Lip Care Scrub ¥594(tax included)


02 Clear Pink ♡Limited Color♡
Adds a delicate rosy glow.

03 Mikan Yellow ♡Limited Color♡
Brightening effect conceals dullness.

01 Clear  
Transparent formula for versatile use.

*Information current at the time of writing.