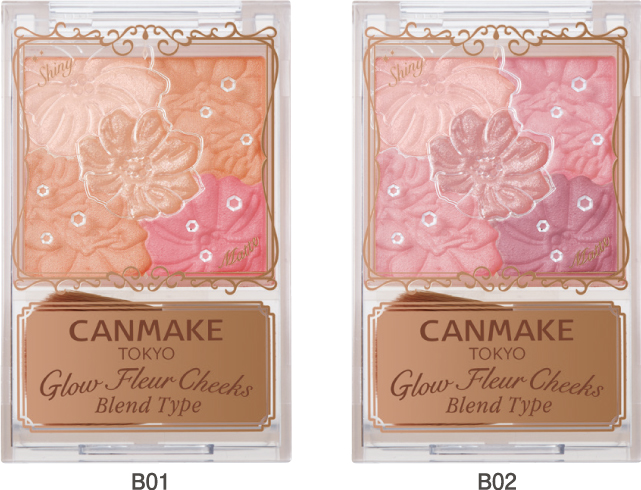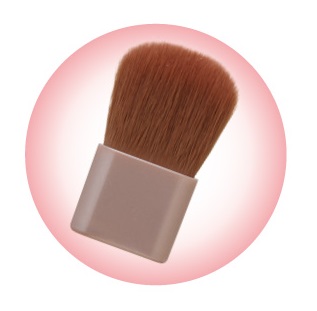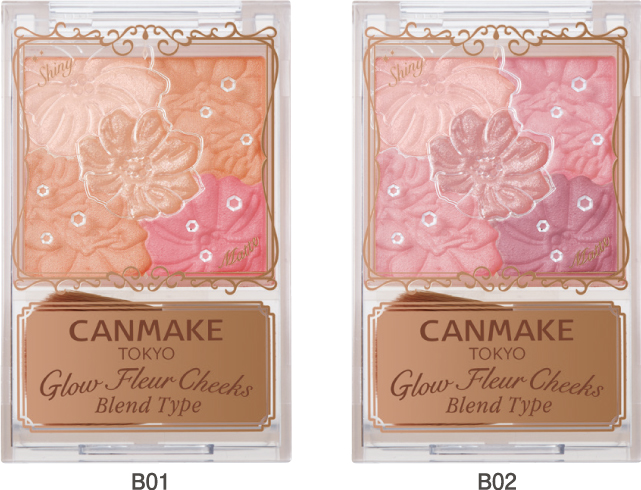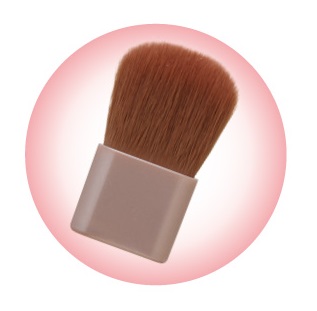 Glow Fleur Cheeks(Blend Type)
COLOR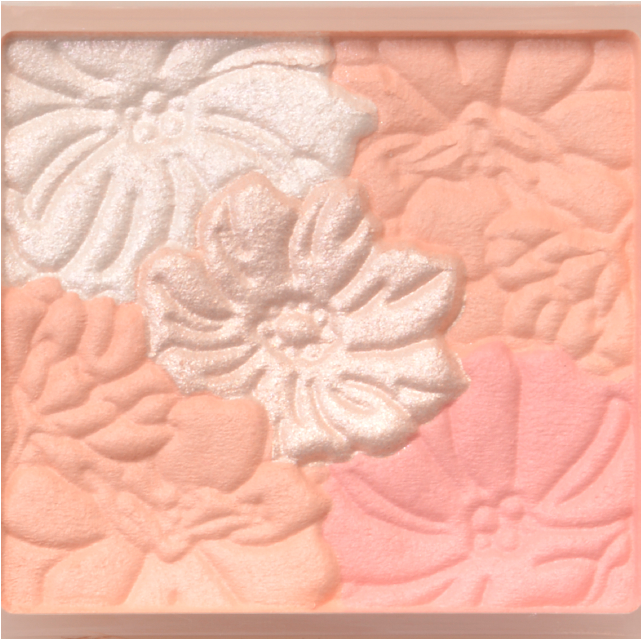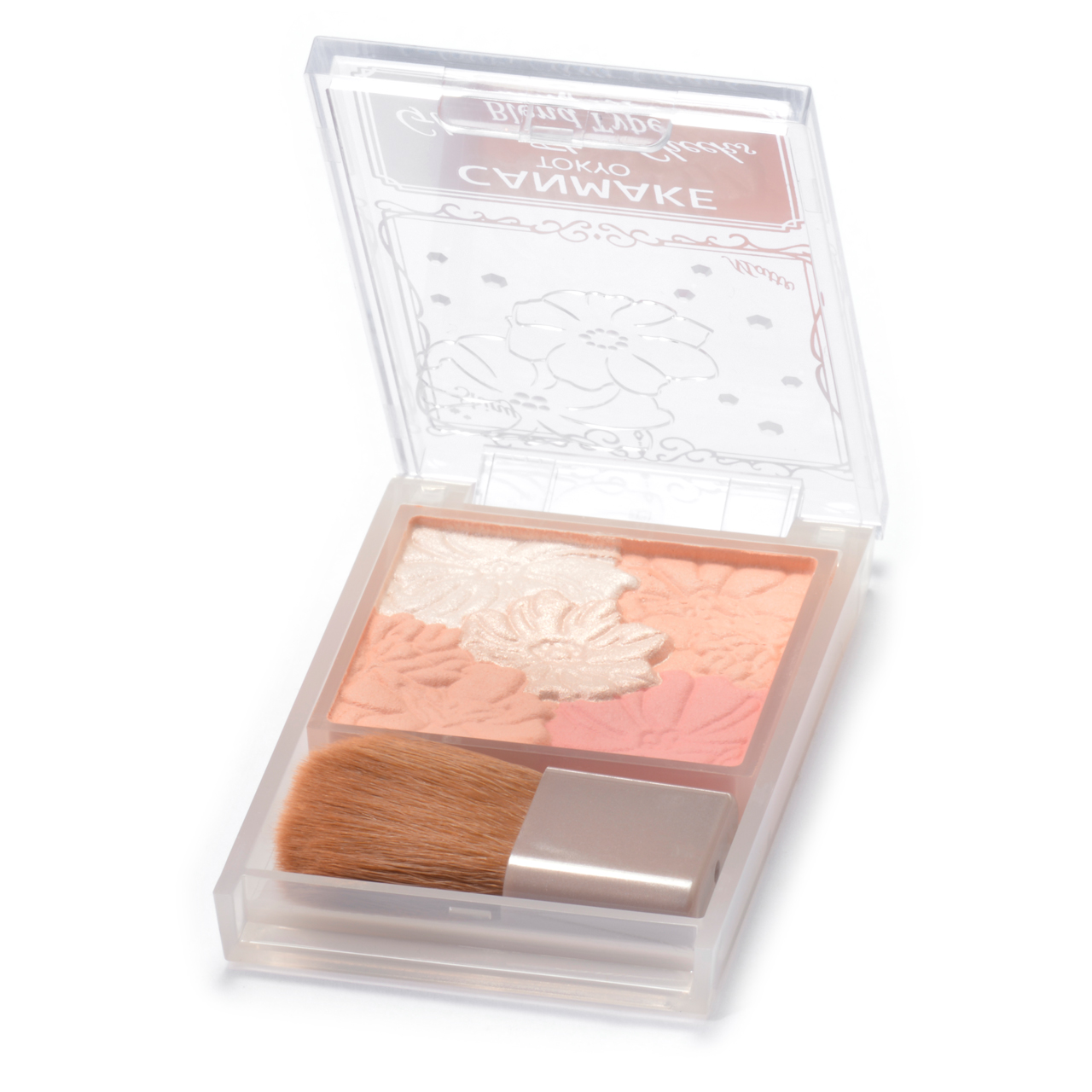 [B01]Cotton Coral
A soft and dainty coral.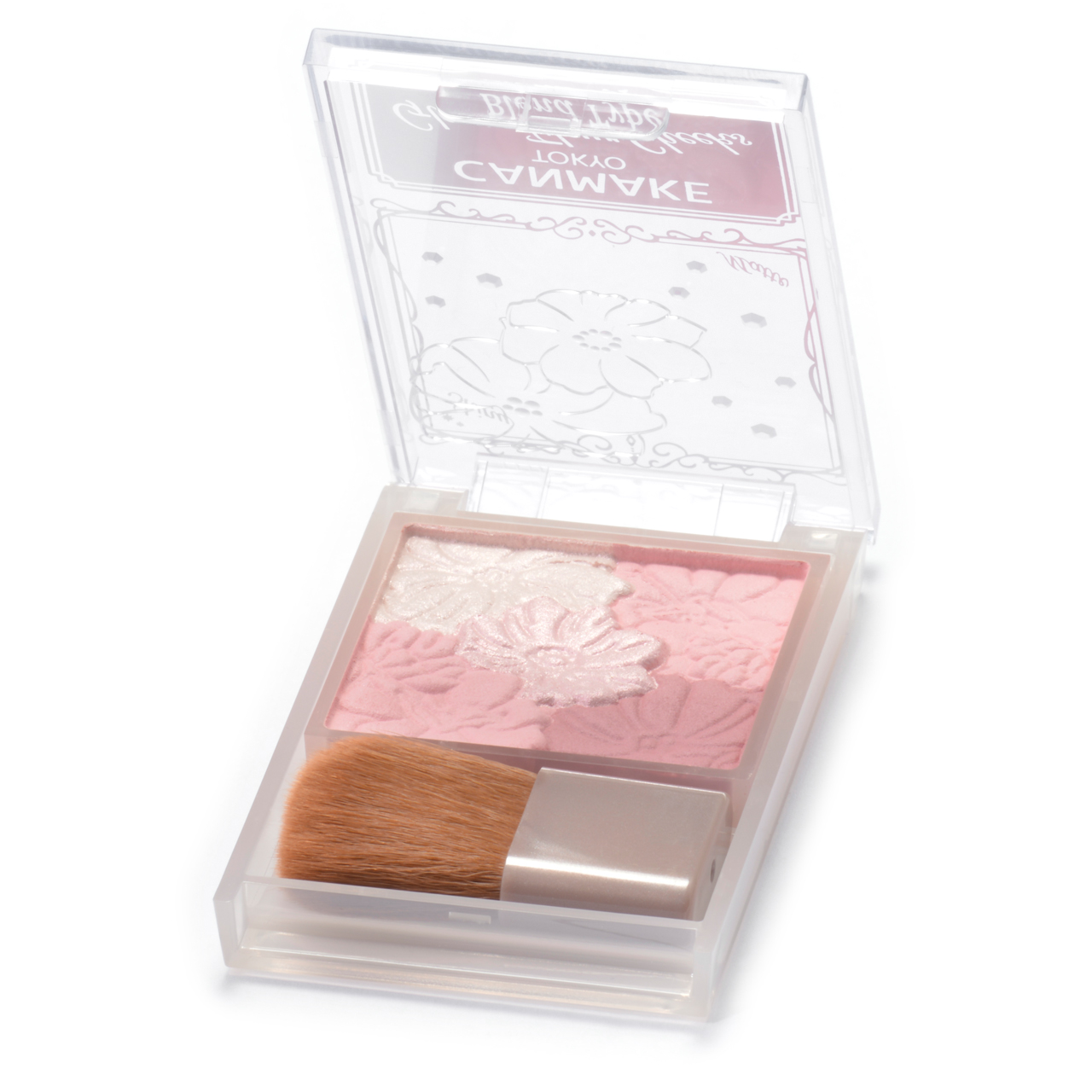 [B02]Rose Ballerina
A rose pink that helps you to assume a sexy, highly passionate air.
Together at last! Luminous sheen × Sheer matte.
A four-shade blush palette enabling you to mix and match to get your desired finish

Dewy and long-lasting
●Dewy, silky-smooth powder clings to your skin, blending in without looking powdery.
●Contains cling-boosting ingredients octyldodecyl isostearate and pentaerythrityl hydrogenated rosinate.
Minimizes powder scatter and delivers a flawless finish even when reapplied.
●Contains sebum-adsorbing hydroxyapatite powder.
●Contains polymethylsilsesquioxane powder and alumina powder for a soft-focus effect.
Makes worrying pores and uneven skin texture less noticeable.

Together at last! Luminous sheen × Sheer matte.
●Brings together bases in two different textures,
enabling you to mix and apply them as you choose to create your desired finish.

Contains beautifying and moisturizing agents, and plant and fruit extracts
Ectoin, sodium hyaluronate, Rosa damascena flower oil, Rosa canina fruit oil, Rosa multiflora fruit extract, soluble collagen,
Rosmarinus officinalis (rosemary) leaf extract, Punica granatum flower extract, ceramide NP, Centella asiatica leaf extract,
Calendula officinalis flower extract

Formulation designed with your skin in mind
Free from ethanol, mineral oils, ultraviolet absorbers, and fragrances

How to Use
Close the page
(1) Swirl the brush 2-3 times over the matte section, then sweep on diagonally upward from the inner to
(2) Add a touch of the shiny shades below your pupils.

★You can mix all five shades together as you choose or use the shades individually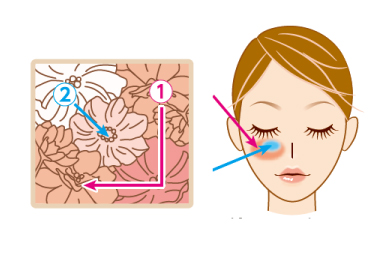 Please note that the actual color may differ slightly from the pictures shown.