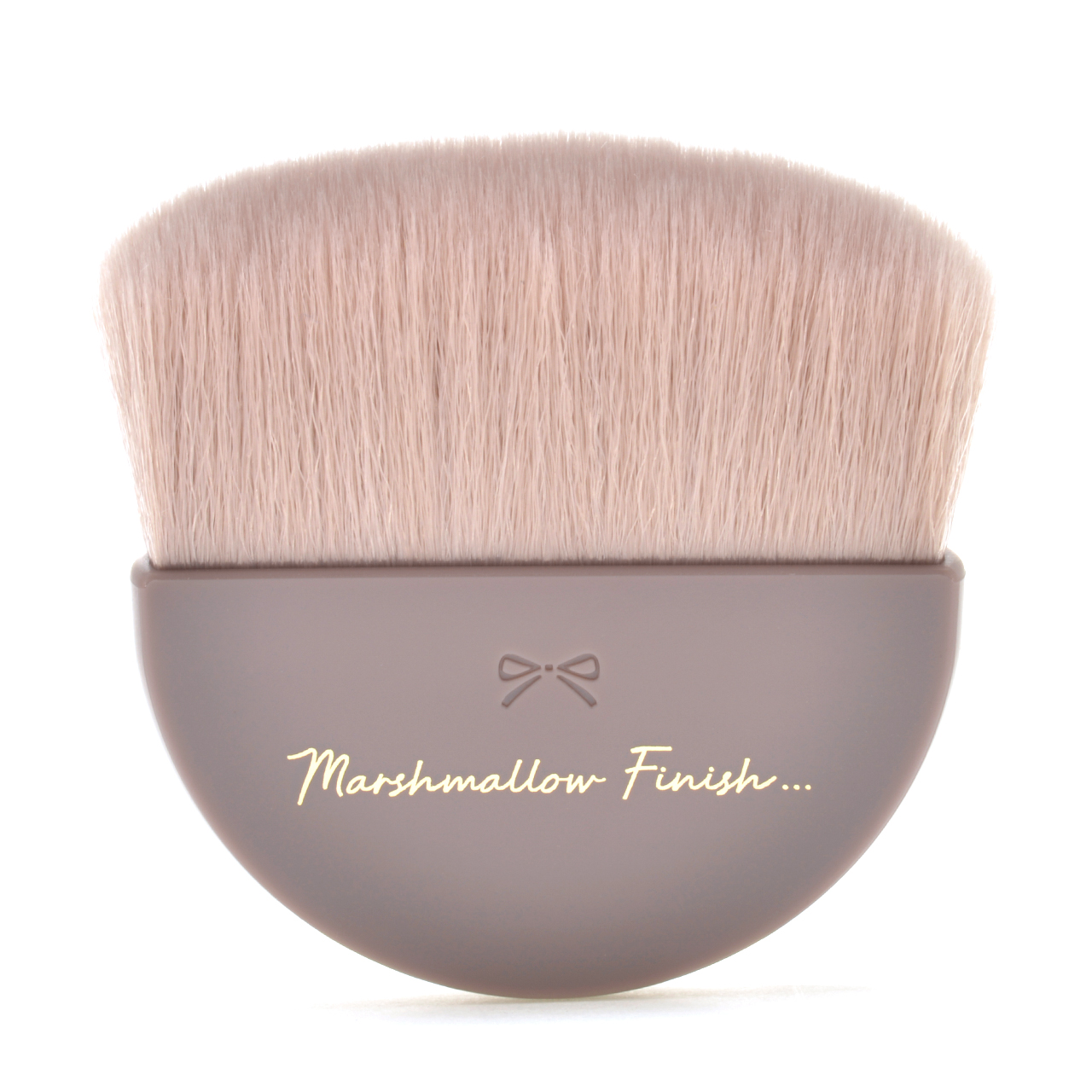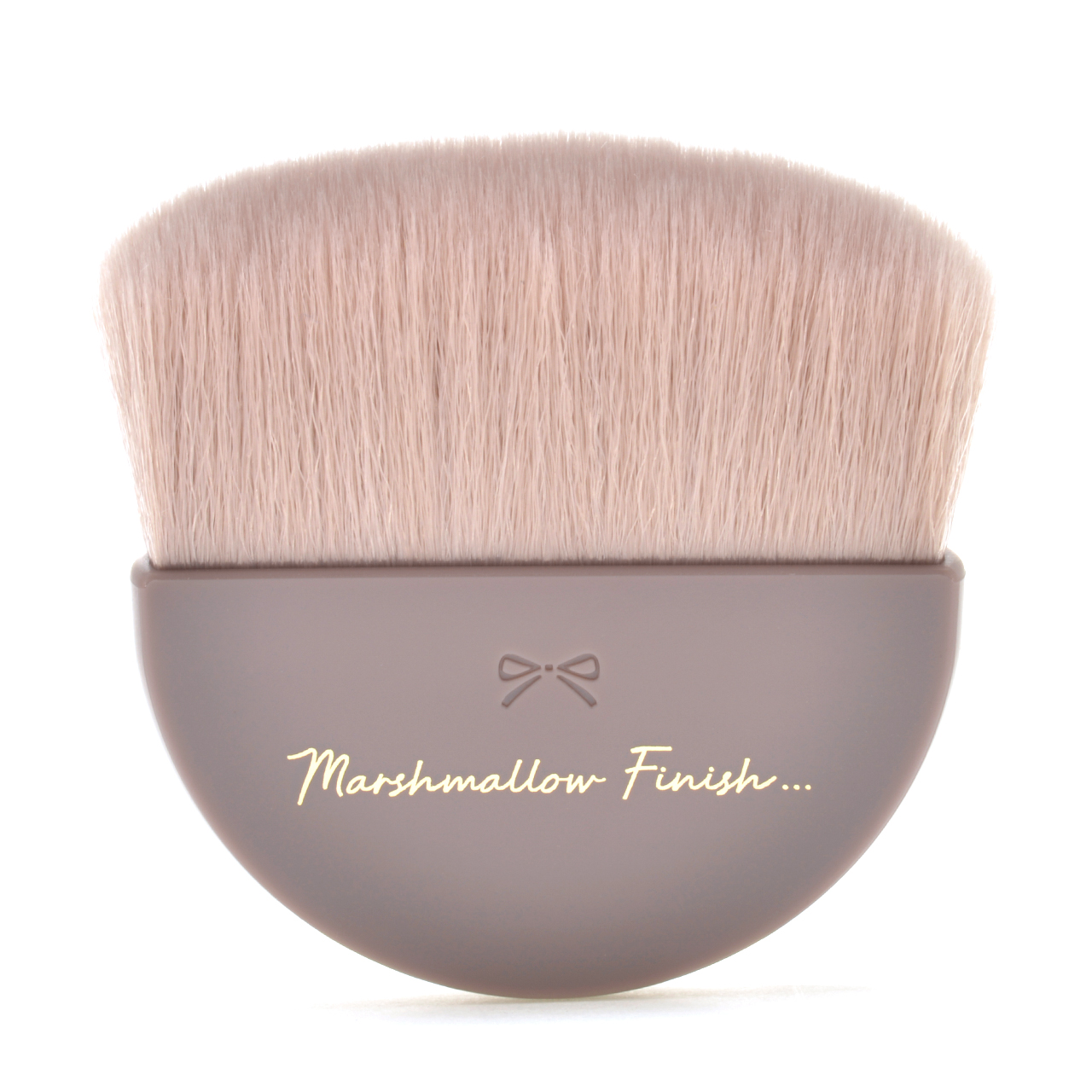 Marshmallow Finish Powder Brush
A face brush that fits into Marshmallow Finish Powder range compacts
Fits into Marshmallow Finish Powder range compacts
● Fits neatly into the compact, so you can easily touch up your make-up with a brush while out and about.

Carefully designed luxuriant round brush
● Feels soft and smooth against your skin, without a hint of prickliness.
● The luxuriant bristles (see photograph on the left) pick up powder beautifully,
for quick and easy application.
● Gently curved shape makes it easier to apply powder to your face.

Recommended for those who want a more natural-looking matte finish
than a powder puff offers ♡
● The brush provides a lighter coating of powder than a puff, ensuring a natural-looking matte finish.
● You can also mix and match according to the situation—try using a puff to apply your make-up in the morning, then the brush for touch-ups during the day!

How to Use
Close the page
*When storing this brush in the compact, ensure you place it on top of the film included with the Marshmallow Finish Powder.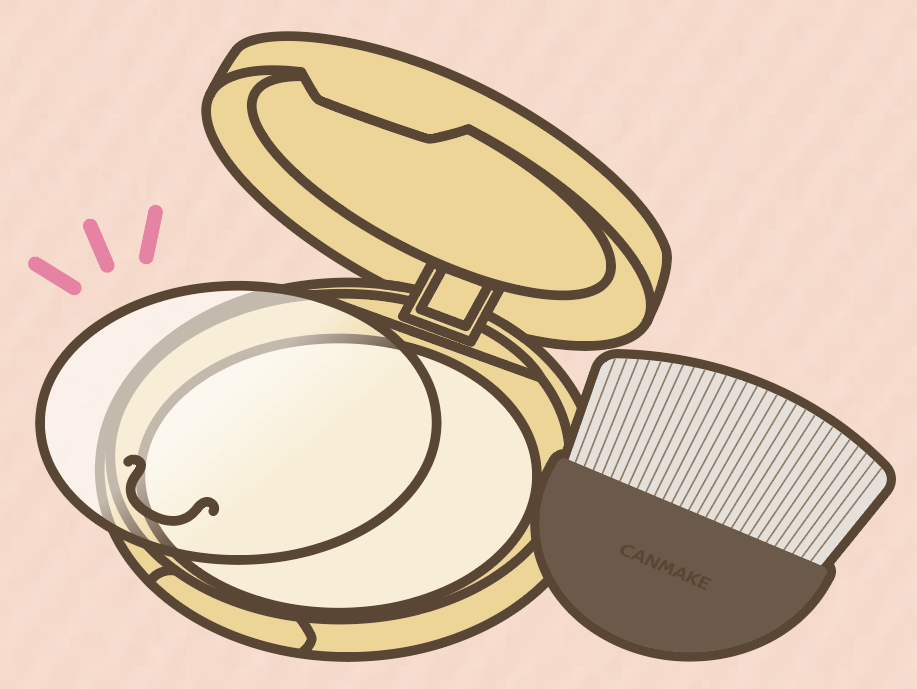 Please note that the actual color may differ slightly from the pictures shown.