Give your make-up-free look an update on the sly with these 3 helpful items ♡
A big hit through word of mouth!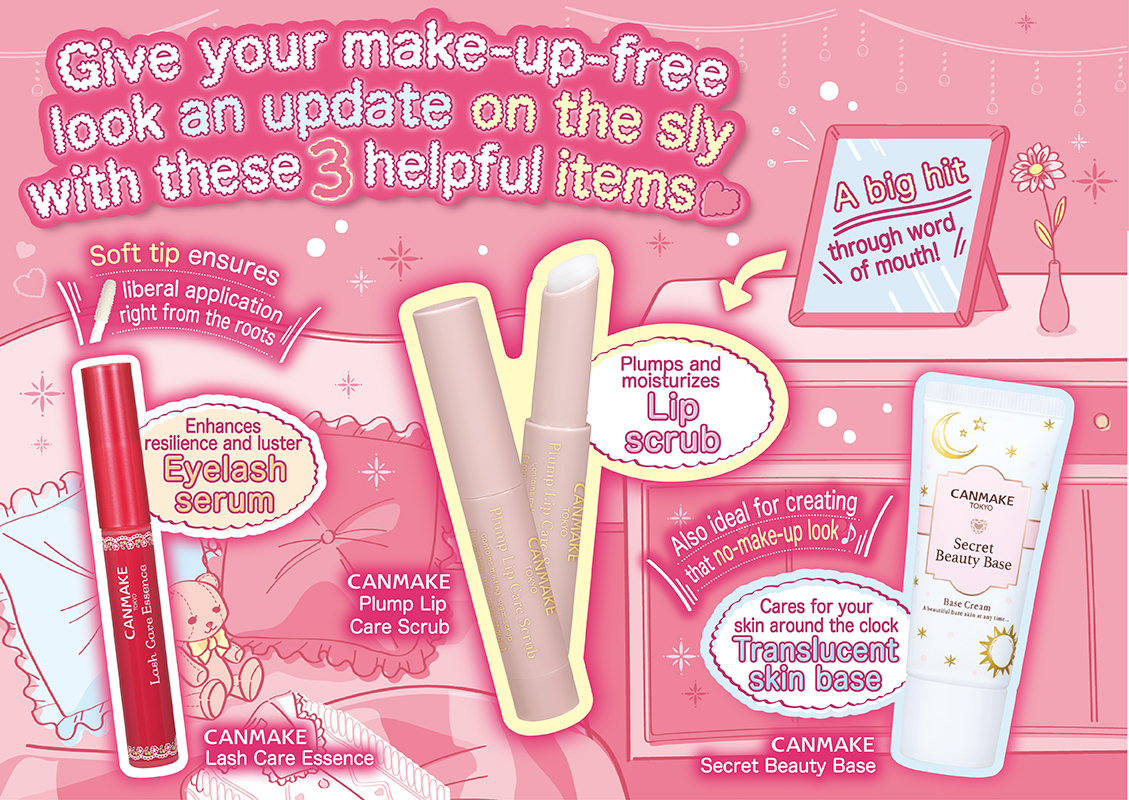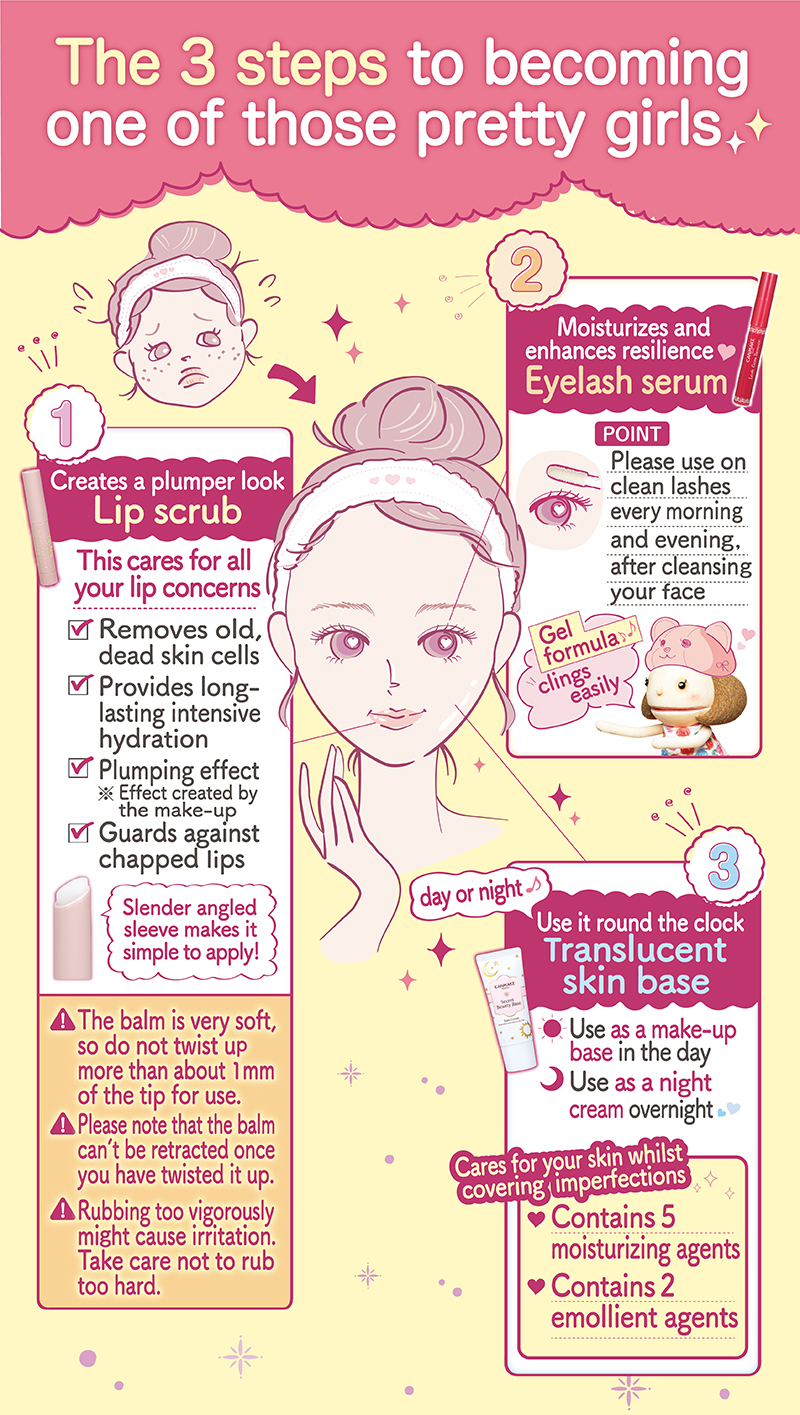 The 3 steps to becoming one of those pretty girls ✨


①Creates a plumper look Lip scrub

This cares for all your lip concerns
☑Removes old, dead skin cells
☑Provides long-lasting intensive hydration
☑Plumping effect ※Effect created by the make-up
☑Guards against chapped lips

Slender angled sleeve makes it simple to apply!

⚠The balm is very soft, so do not twist up more than about 1mm of the tip for use.
⚠Please note that the balm can't be retracted once you have twisted it up.
⚠Rubbing too vigorously might cause irritation. Take care not to rub too hard.



②Moisturizes and enhances resilience ♡ Eyelash serum

POINT
Please use on clean lashes every morning and evening, after cleansing your face

Gel formula clings easily ♪



③Use it round the clock ♪ day or night
Translucent skin base
🌞Use as a make-up base in the day
🌛Use as a night cream overnight

Cares for your skin whilst covering imperfections
♥Contains 5 moisturizing agents
♥Contains 2 emollient agents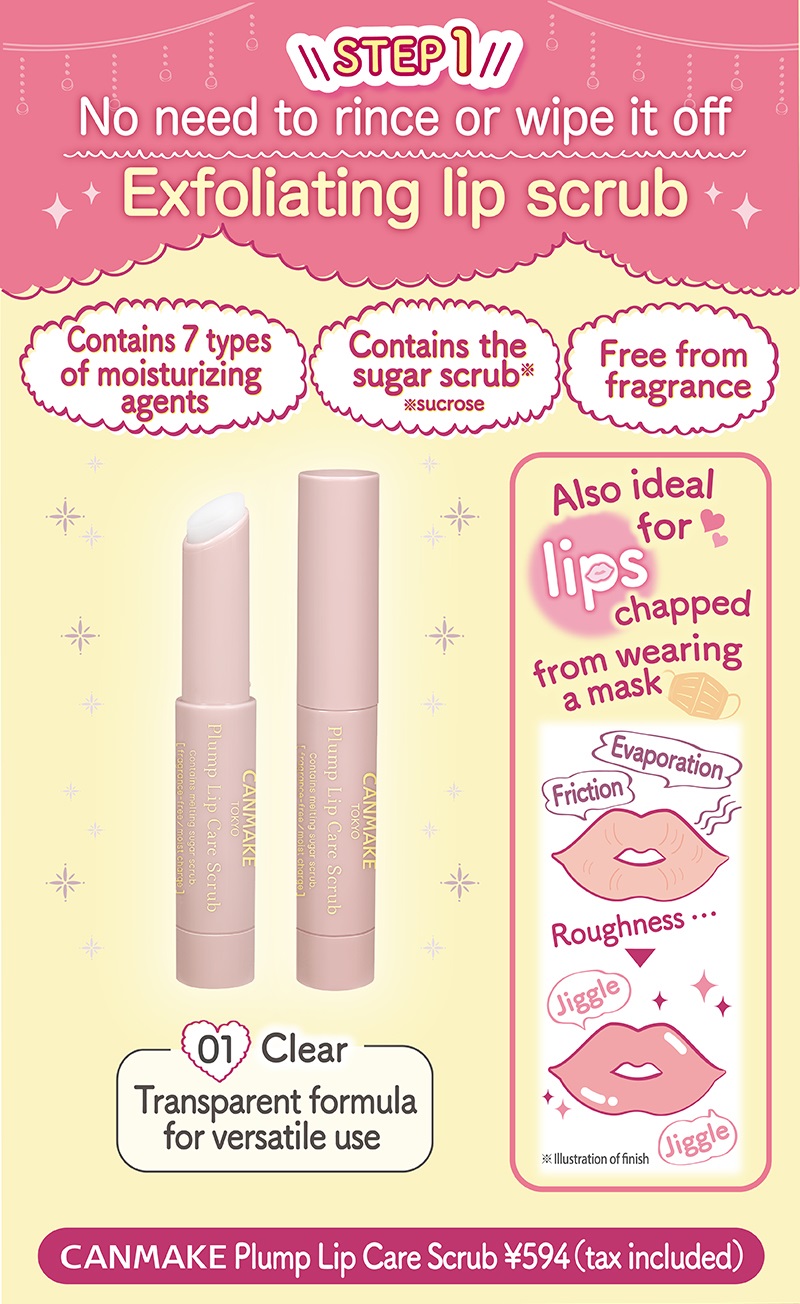 STEP1♥
No need to rince or wipe it off
Exfoliating lip scrub

CANMAKE
Plump Lip Care Scrub ¥594(tax included)


✨Contains 7 types of moisturizing agents
✨Contains the sugar scrub ※sucrose
✨Free from fragrance

Also ideal for lips chapped from wearing a mask!


01 Clear Transparent formula for versatile use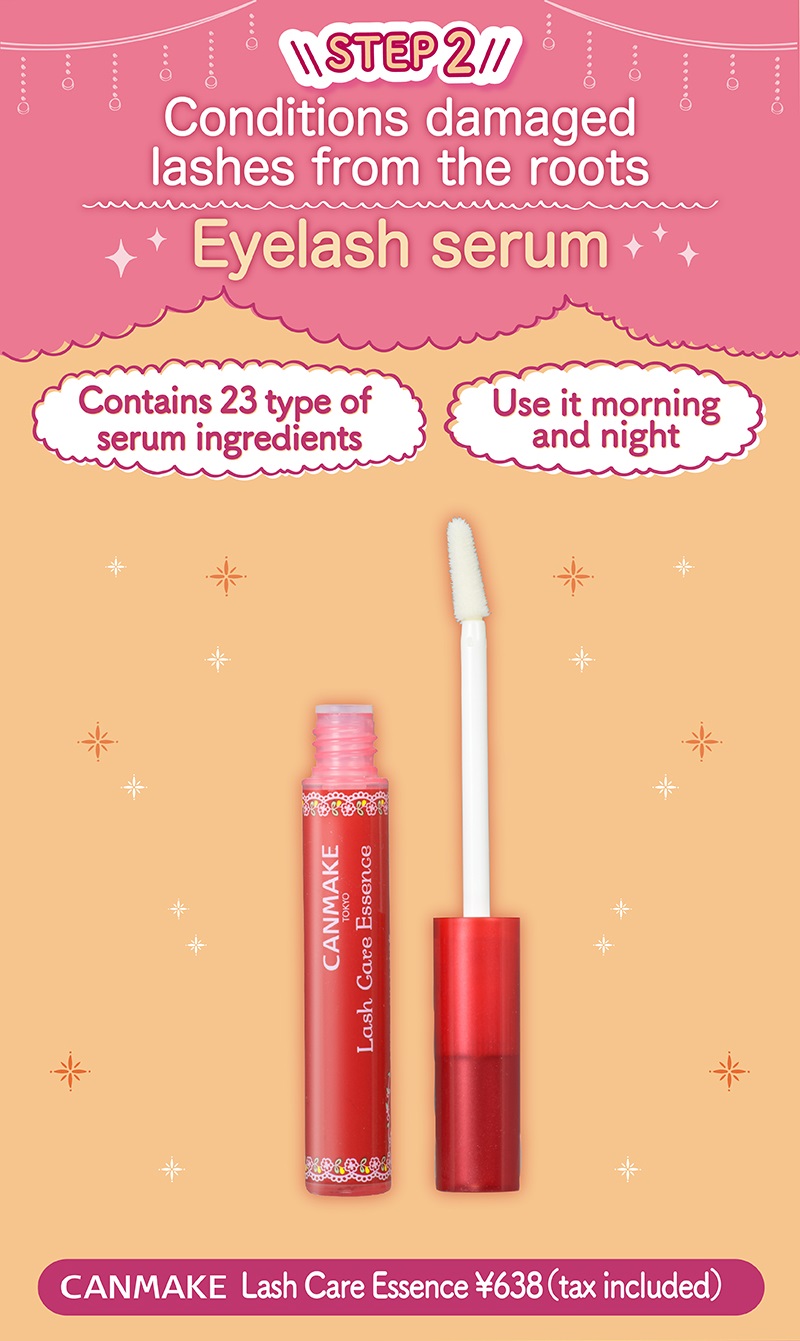 STEP2♥
Conditions damaged lashes from the roots
Eyelash serum

CANMAKE Lash Care Essence ¥638(tax included)


✨Contains 23 type of serum ingredients
✨Use it morning and night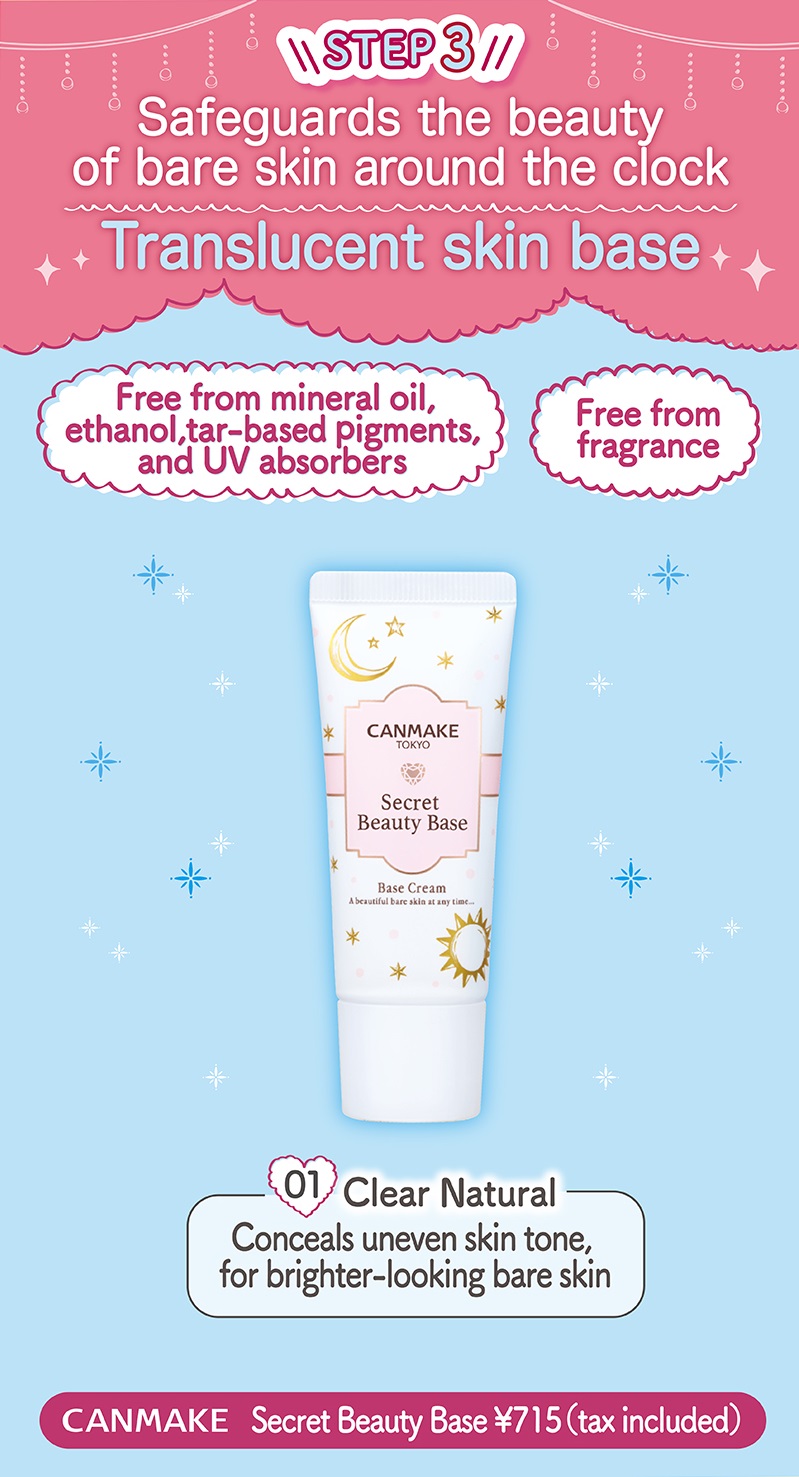 STEP3♥
Safeguards the beauty of bare skin around the clock
Translucent skin base

CANMAKE Secret Beauty Base ¥715(tax included)


✨Free from mineral oil, ethanol, tar-based pigments,
and UV absorbers
✨Free from fragrance

01 Clear Natural
Conceals uneven skin tone, for brighter-looking bare skin




*Information current at the time of writing.