A quintet of fresh colors Light up your skin and your mood!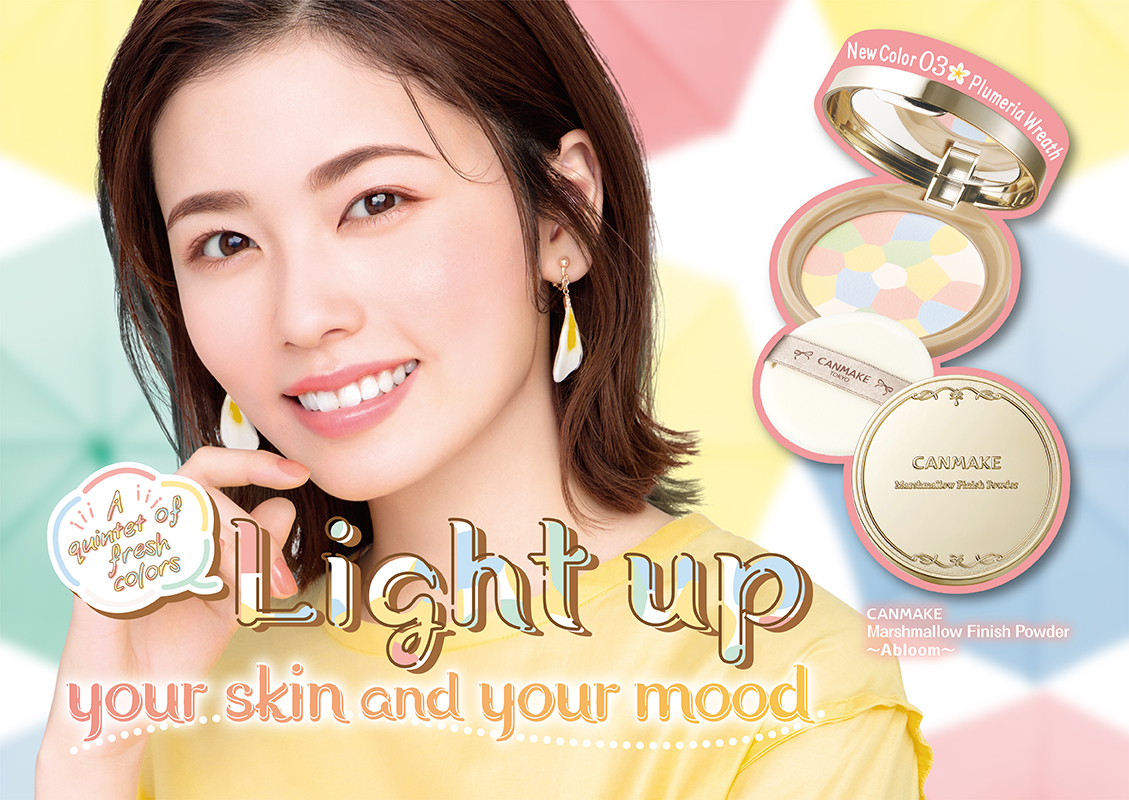 03 Plumeria Wreath—the long-awaited new shade from Marshmallow Finish Powder ~Abloom~!
5 colors to make your dreams come true! Get super-light marshmallow-soft skin.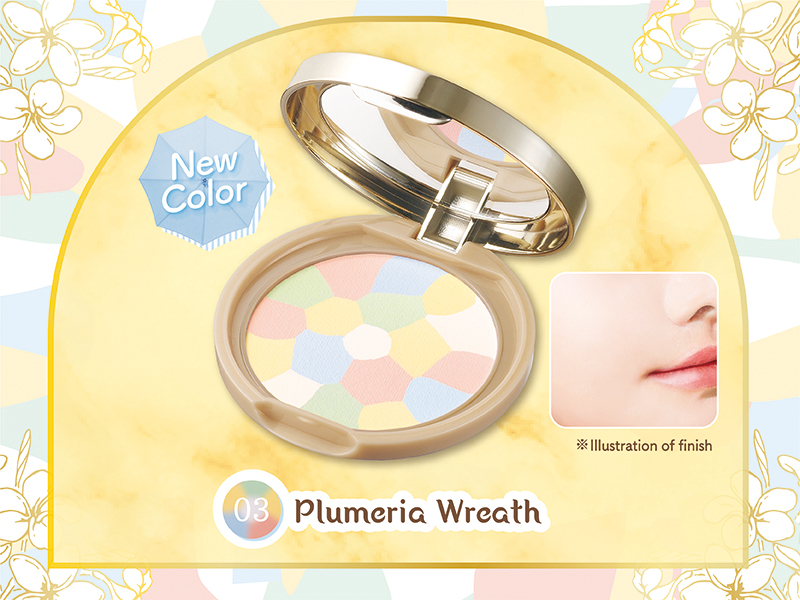 New Color

03: Plumeria Wreath
Fresh-looking shades enhance your lightweight glamor.

You can also use each shade alone to deal with specific concerns.

03
Coral ♡ Add a rosy luminosity & Combats under-eye shadows and blemishes
Yellow ♡ Conceals dullness and corrects uneven color
Green ♡ Combat redness on the wings of your nose
Blue ♡ Adds translucence
White ♡ Use as highlighters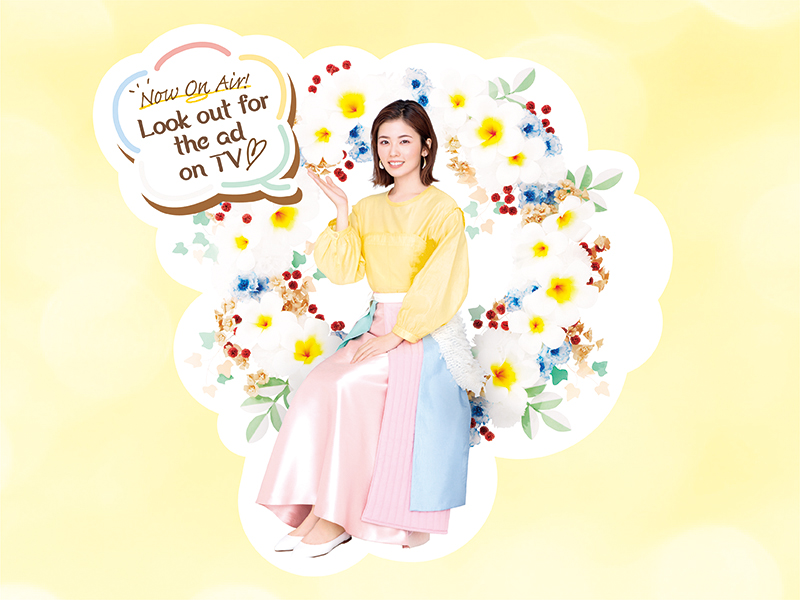 Look out for the ad on TV♡
CANMAKE Marshmallow finish powder ~Abloom~ ¥1,034(tax included)
★Mirror and powder puff included
★Contains natural mineral ingredients
★Formulated with serum ingredients
★ Can be removed with face wash or soap
 *When used without other make-up products
★UV protection
★Resistant to sweat and sebum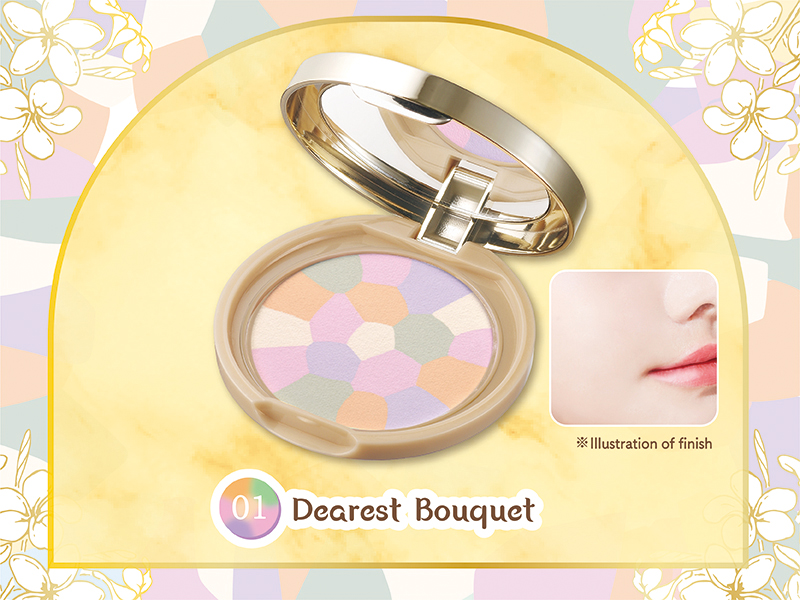 01: Dearest Bouquet
5 color-correcting shades that provide a well-balanced brightening effect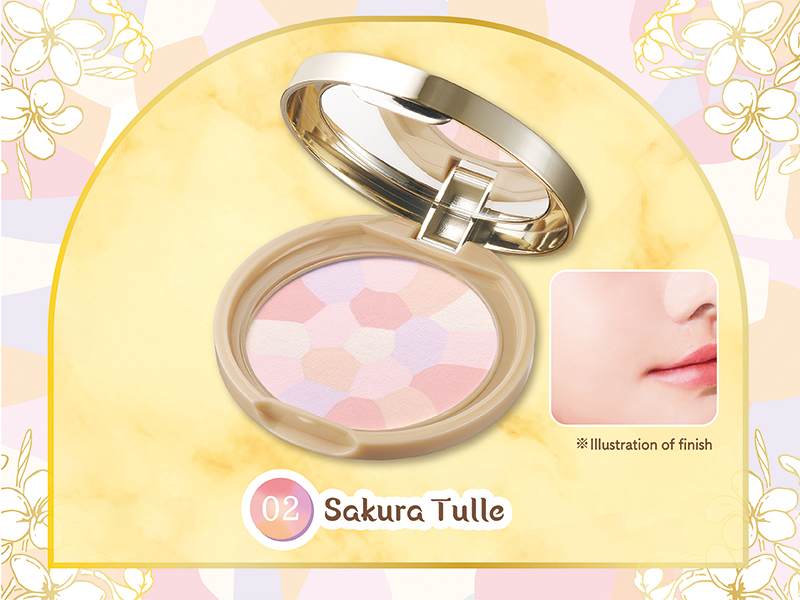 02: Sakura Tulle
Enhance rosy luminosity with soft pink-toned shades
We've revamped our Foundation Colors! And added limited-edition shades ♡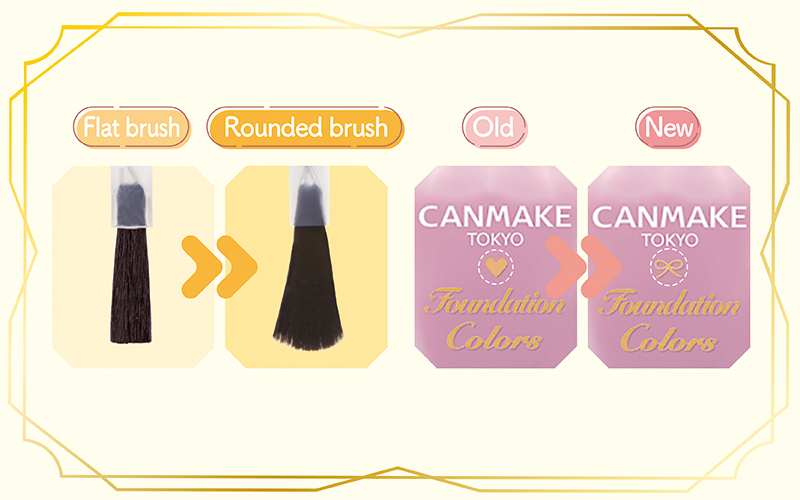 We've revamped our Foundation Colors!

Change (1) Brush
Flat brush → Rounded brush
Fits the shape of your nail better, for easier application!

Change (2) Label design
Old → New
We changed the central symbol from a ♡ to a 🎀!
These milky colors are unbearably cute ♡
CANMAKE Foundation Colors ¥396(tax included)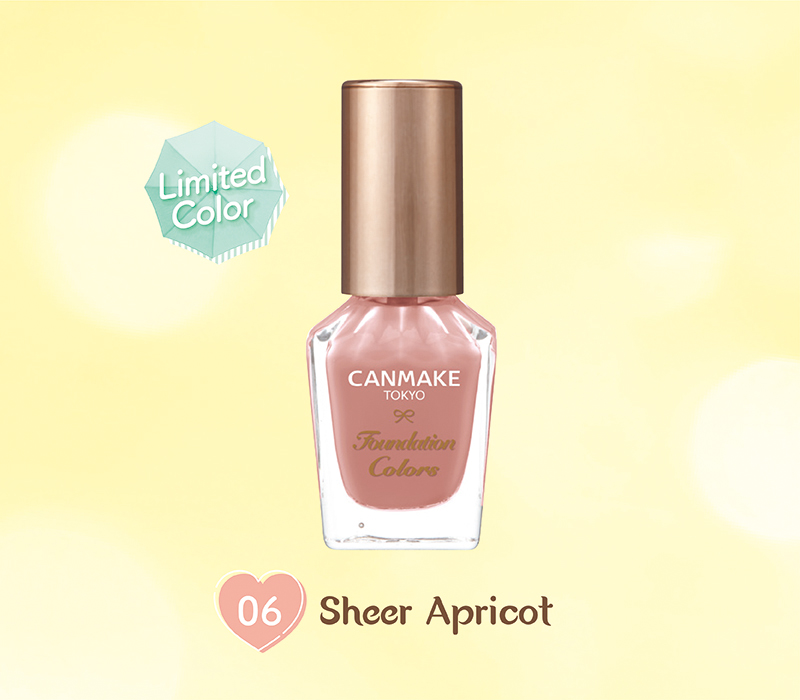 Limited Color

06 Sheer Apricot
An apricot that blends in well with your skin, adding a natural-looking glow.
For a sophisticated impression ♡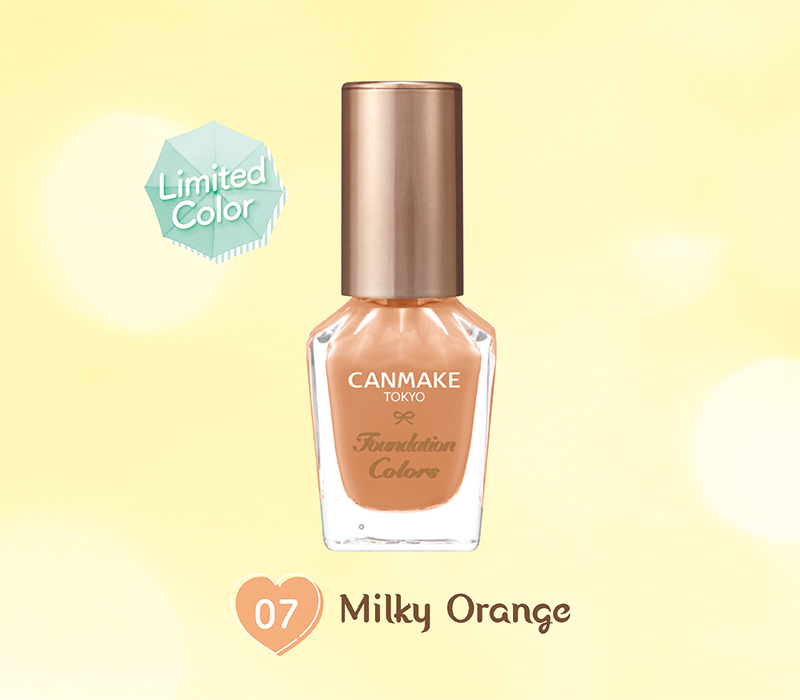 Limited Color

07 Milky Orange
A milky orange that curbs dullness. For a fresh impression ♡


Marshmallow Finish Powder ~Abloom~03
Foundation Colors06
Glow Fleur Cheeks(Blend Type)B01
Mix Eyebrow09
Perfect Airy Eyebrow04
Perfect Stylist Eyes22
Creamy Touch Liner09
Off-Surun Mascara02
Stay-On Balm Rouge13 etc...


*Information current at the time of writing.