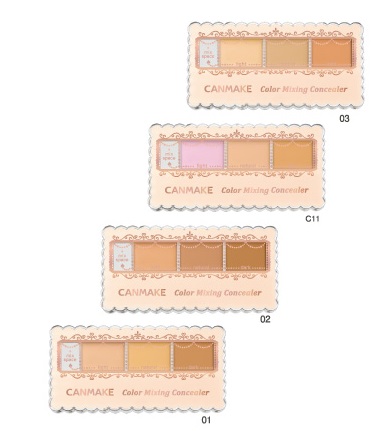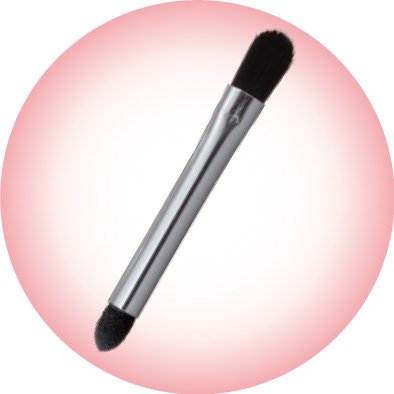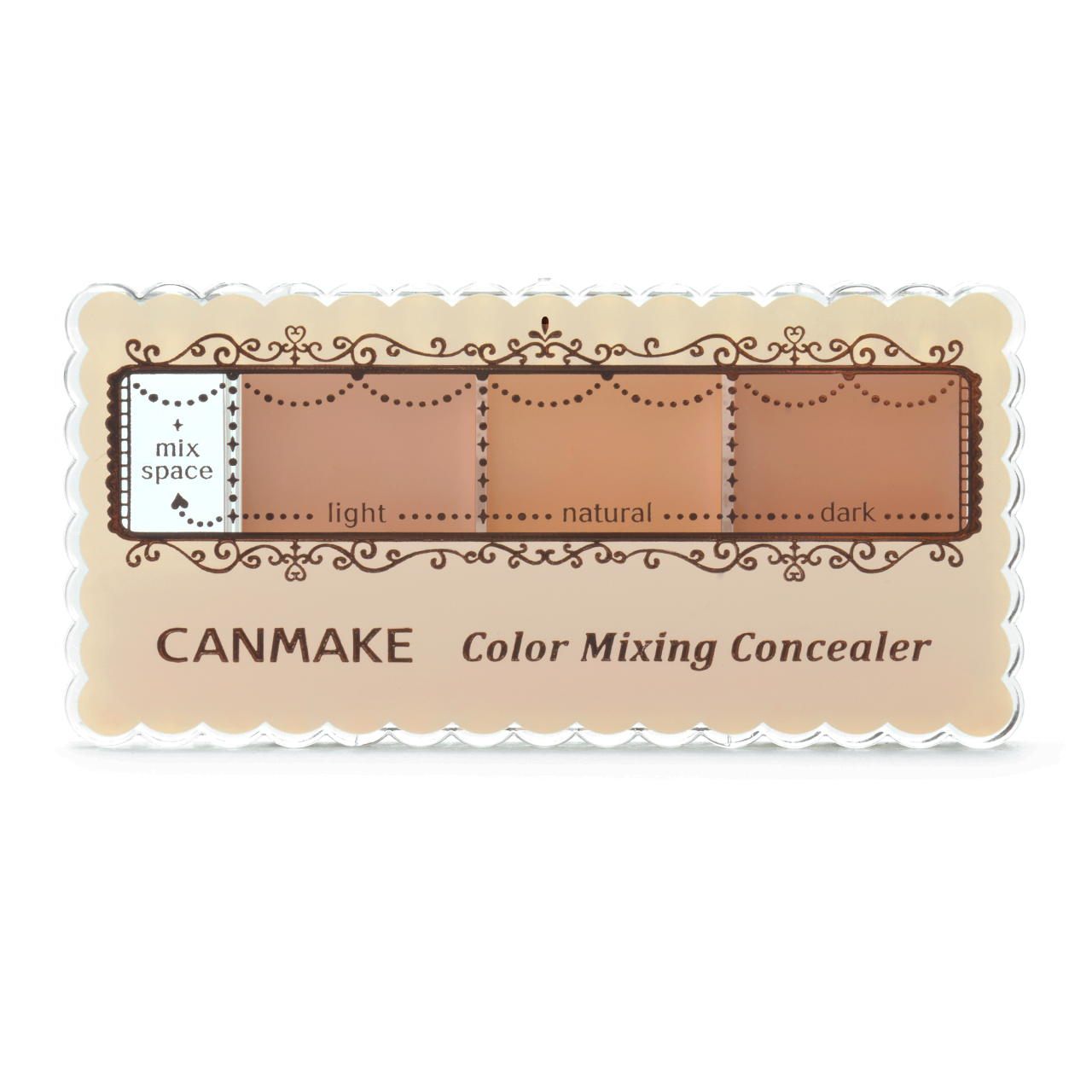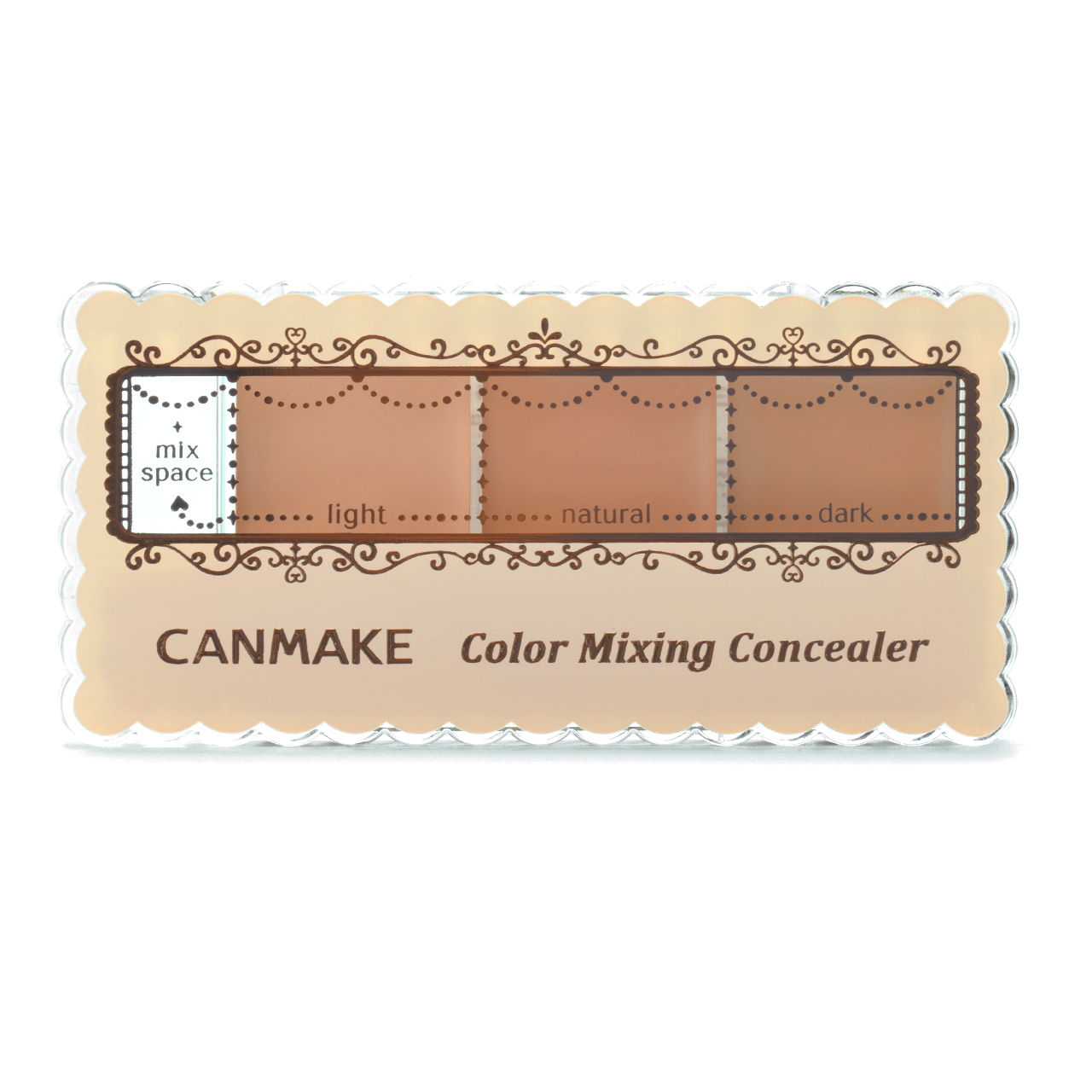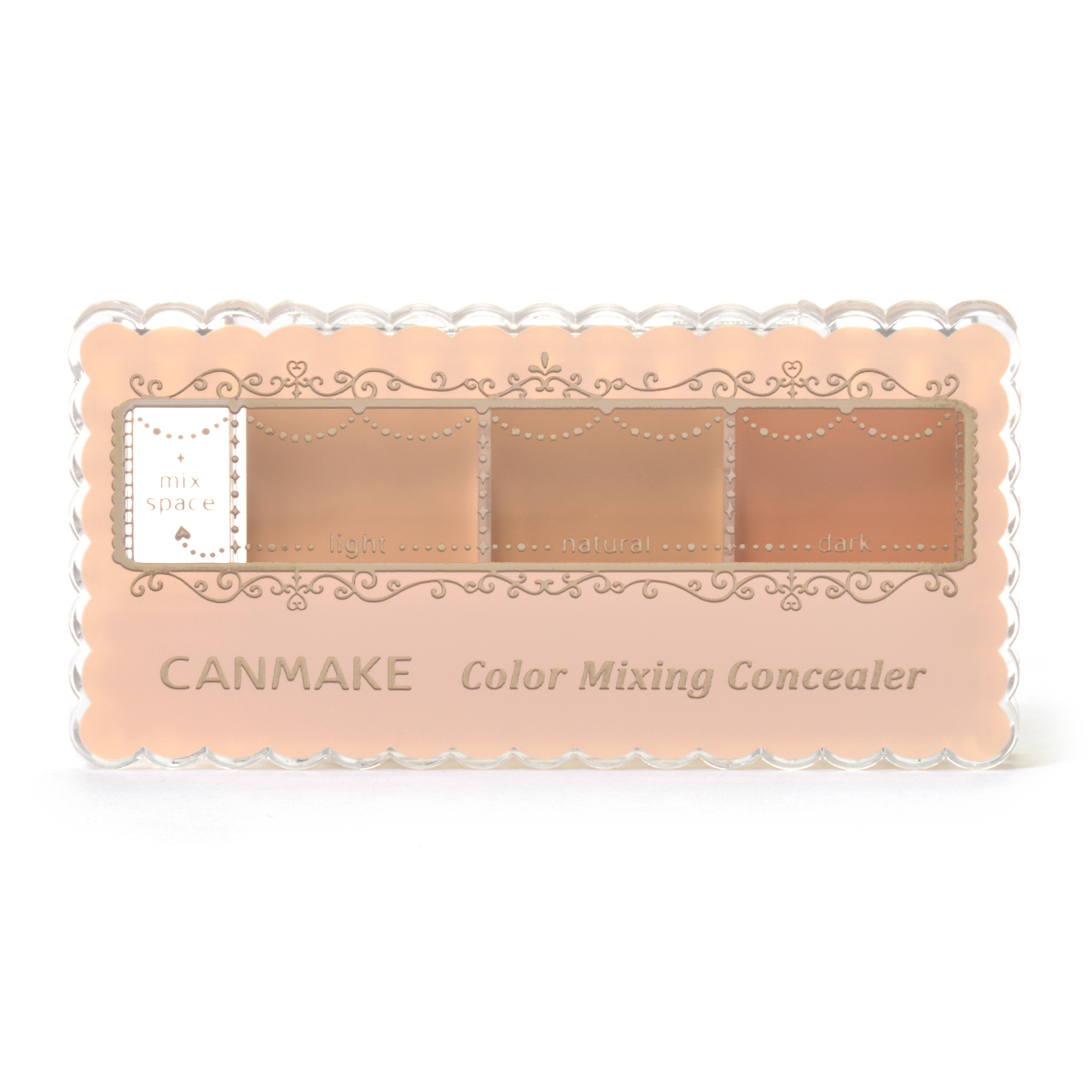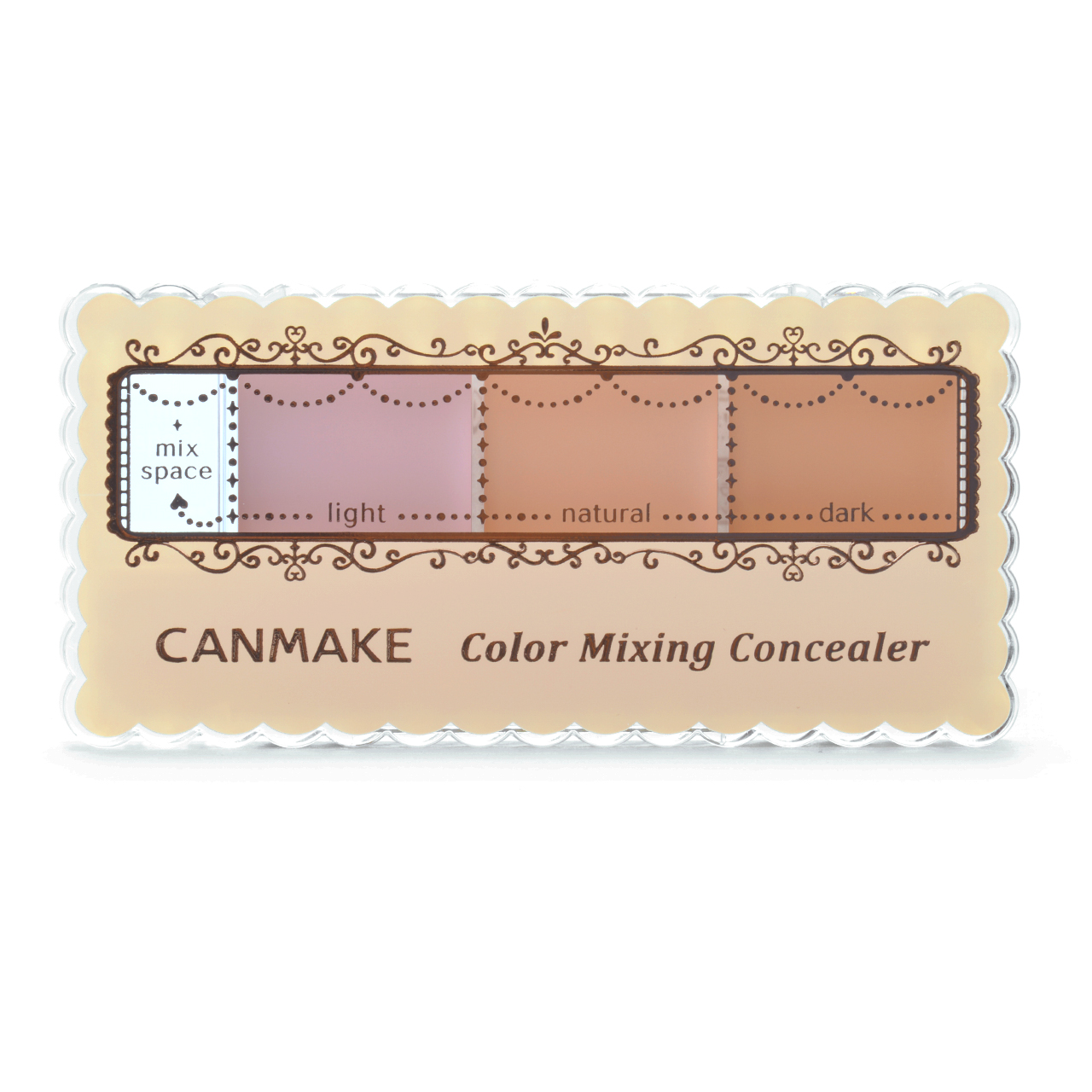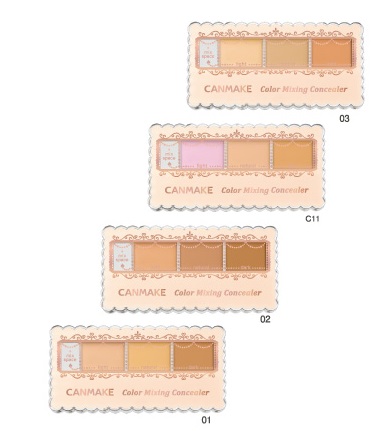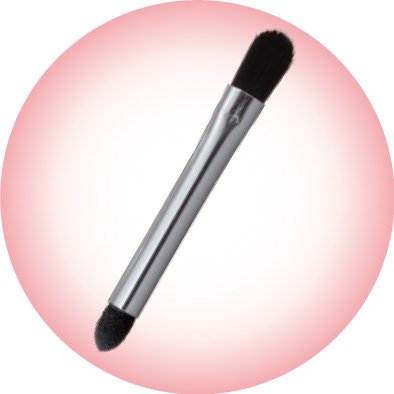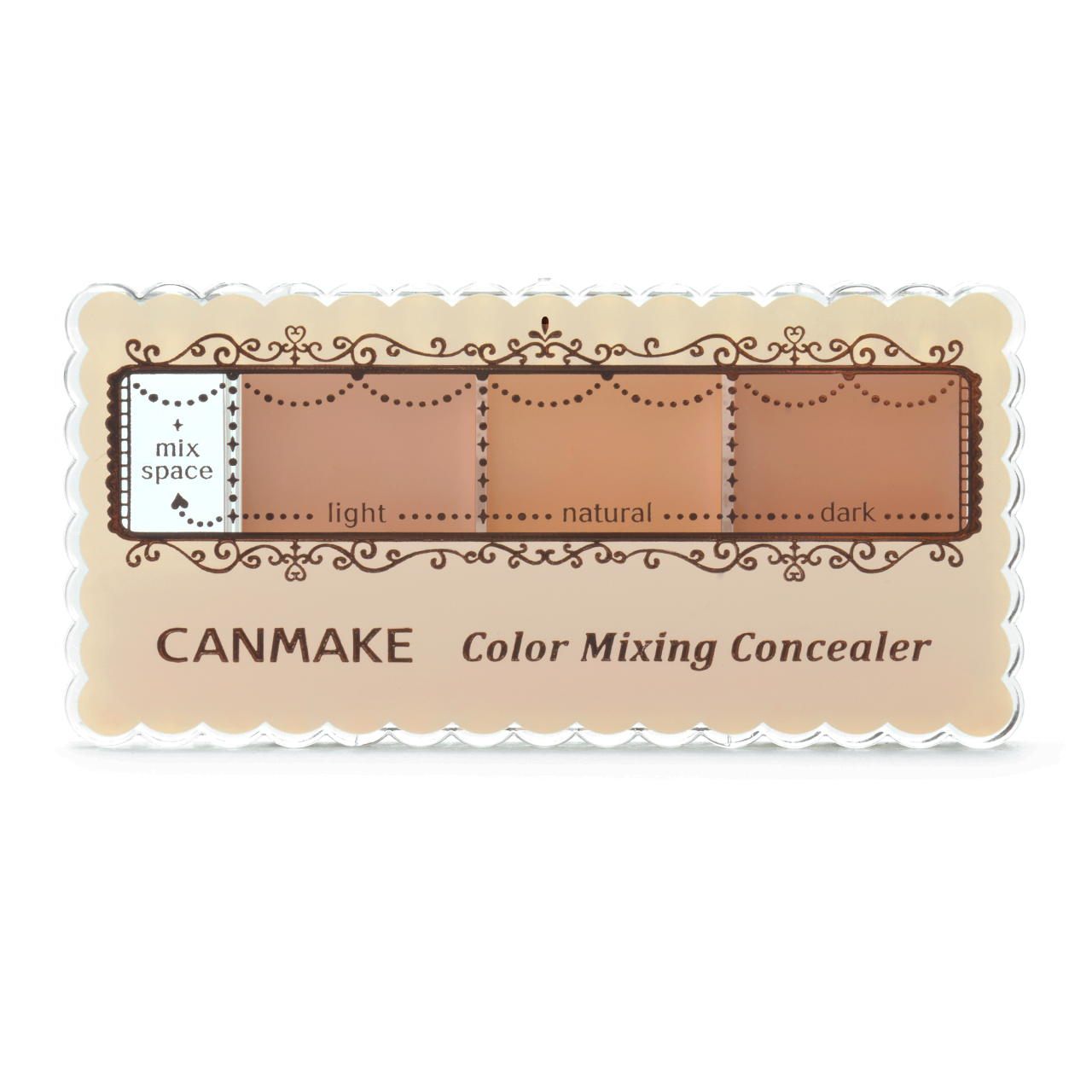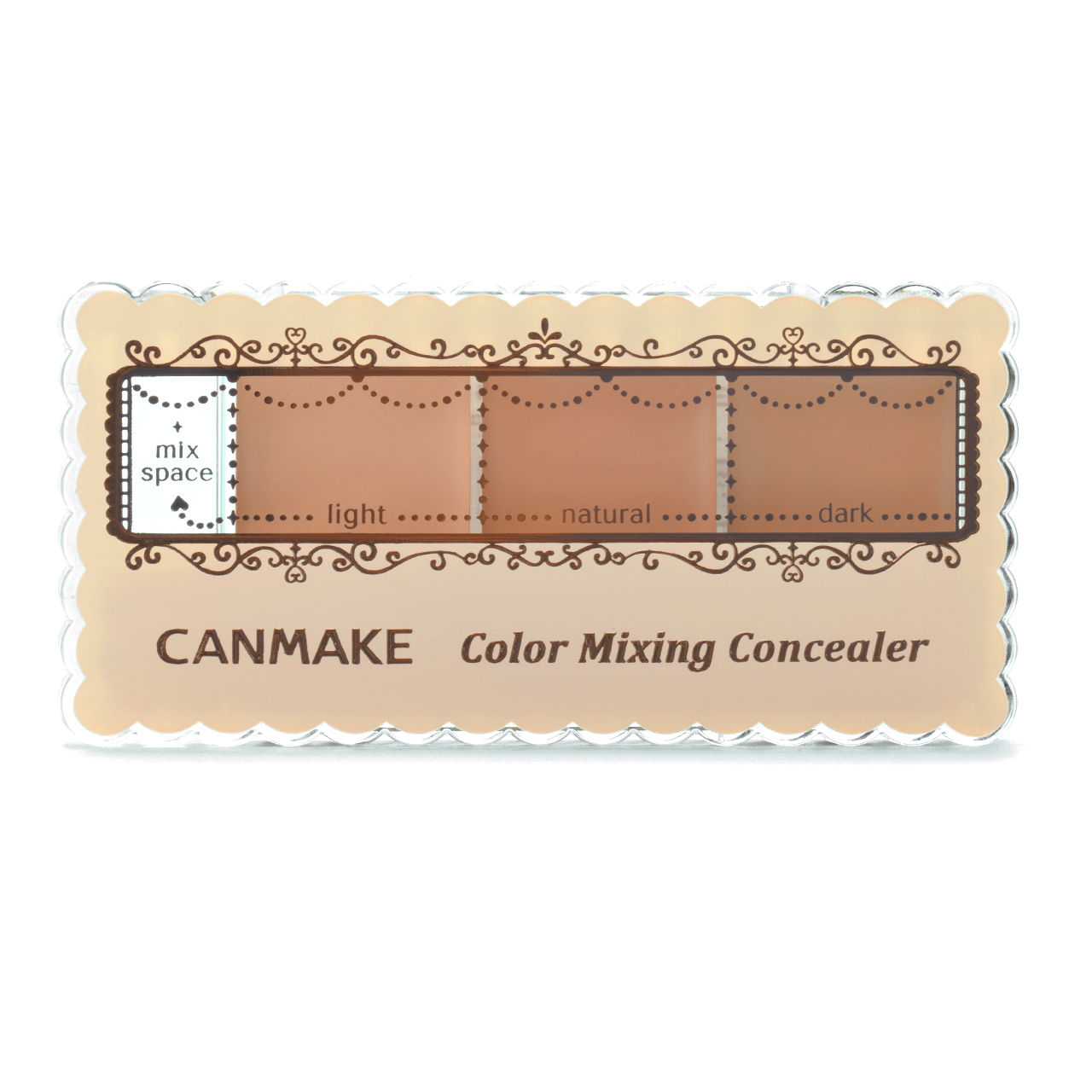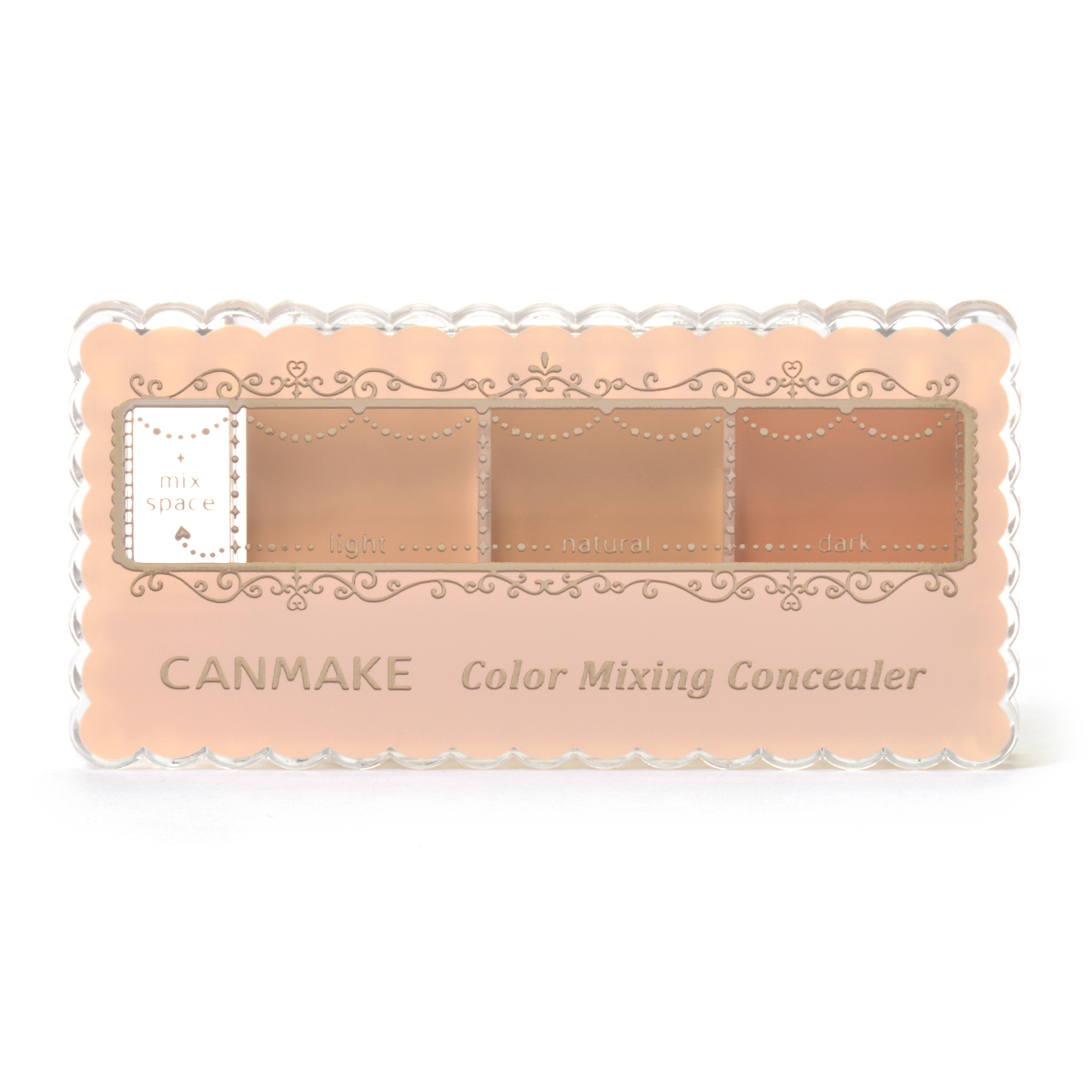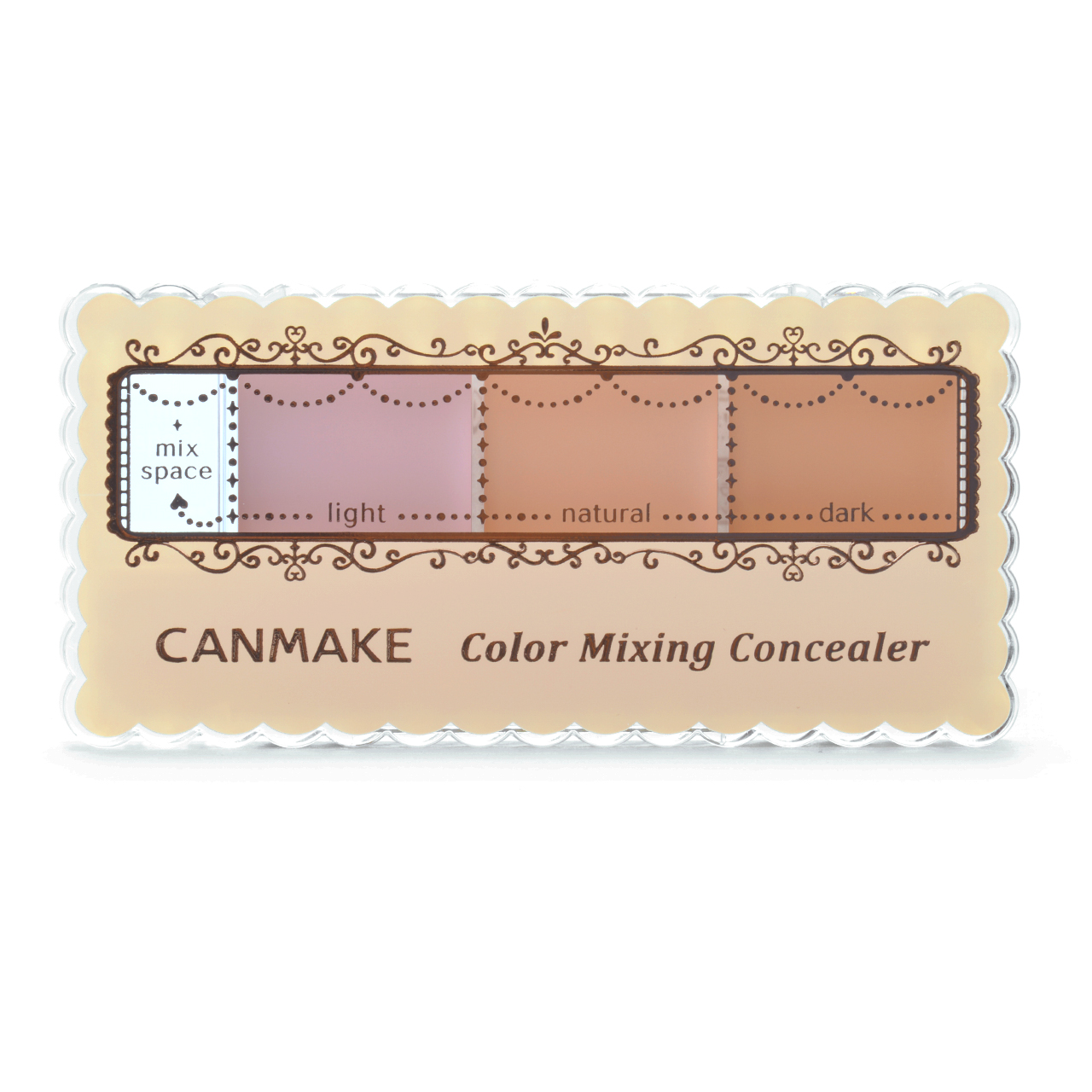 COLOR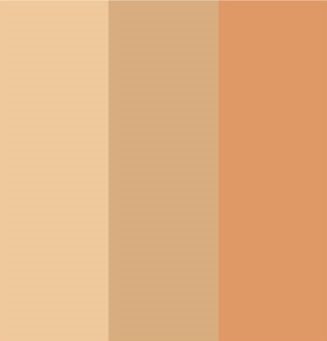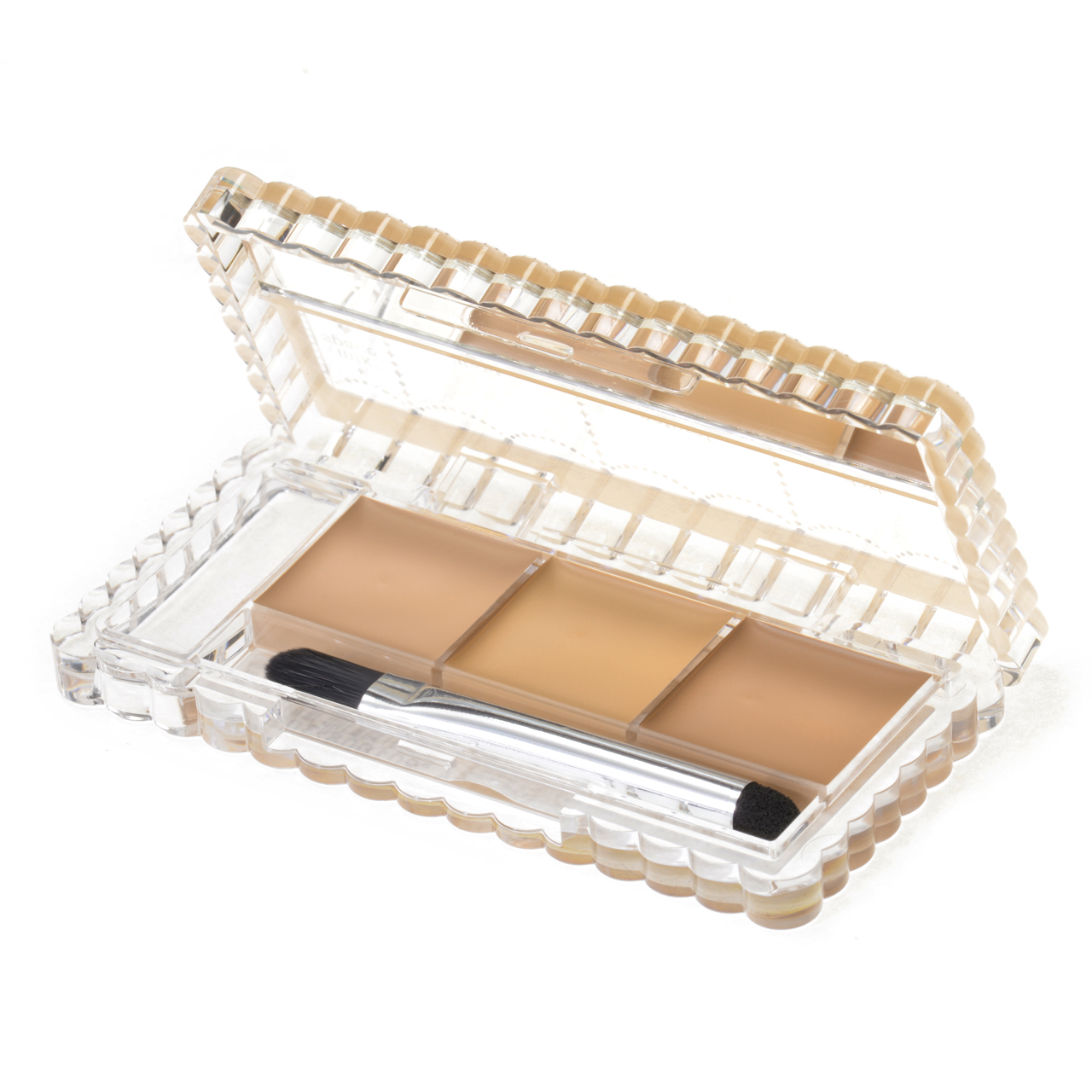 [01]Light Beige
For those with pale to brighter average complexions
※Lame or Pearl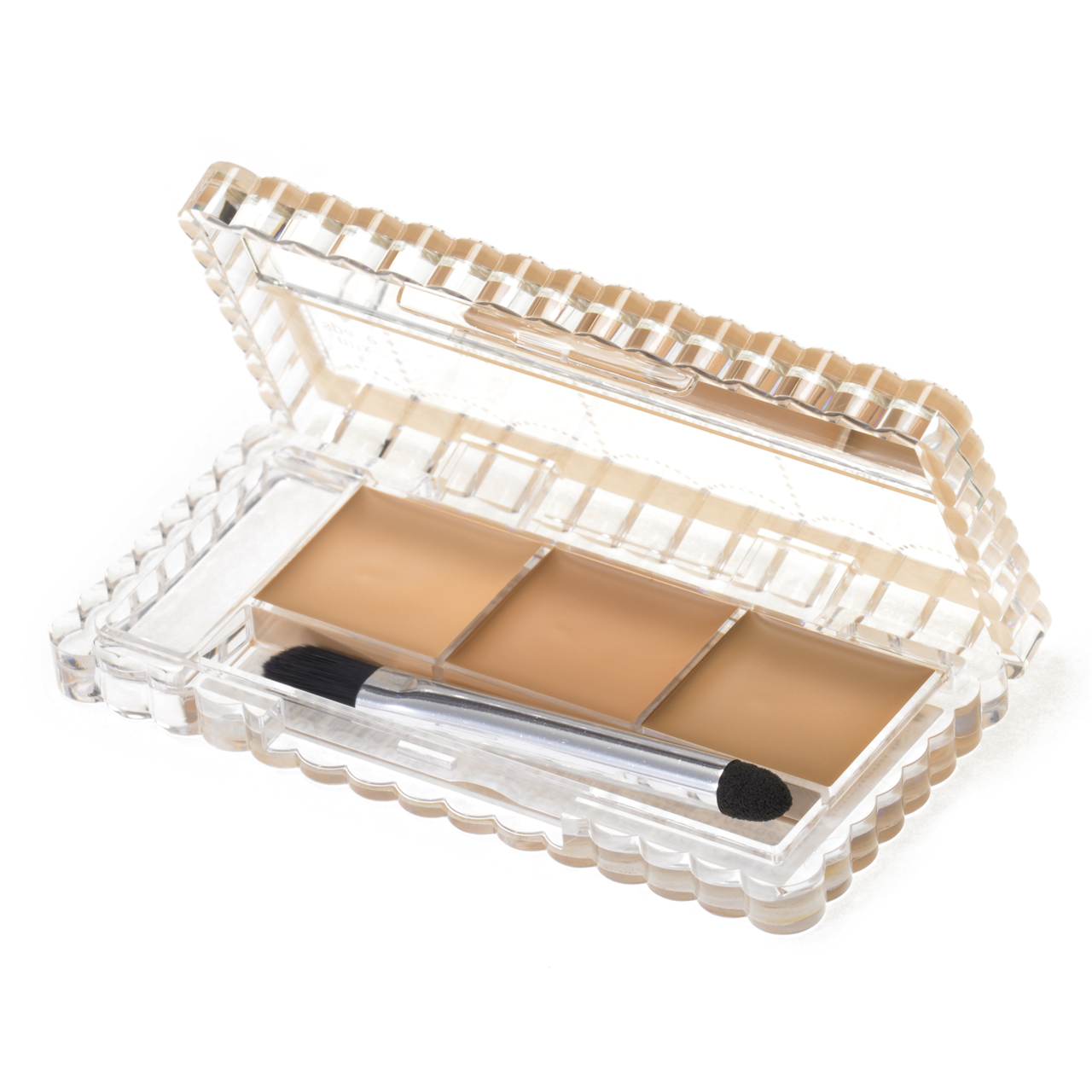 [02]Natural Beige
For those with average to dark complexions
※Lame or Pearl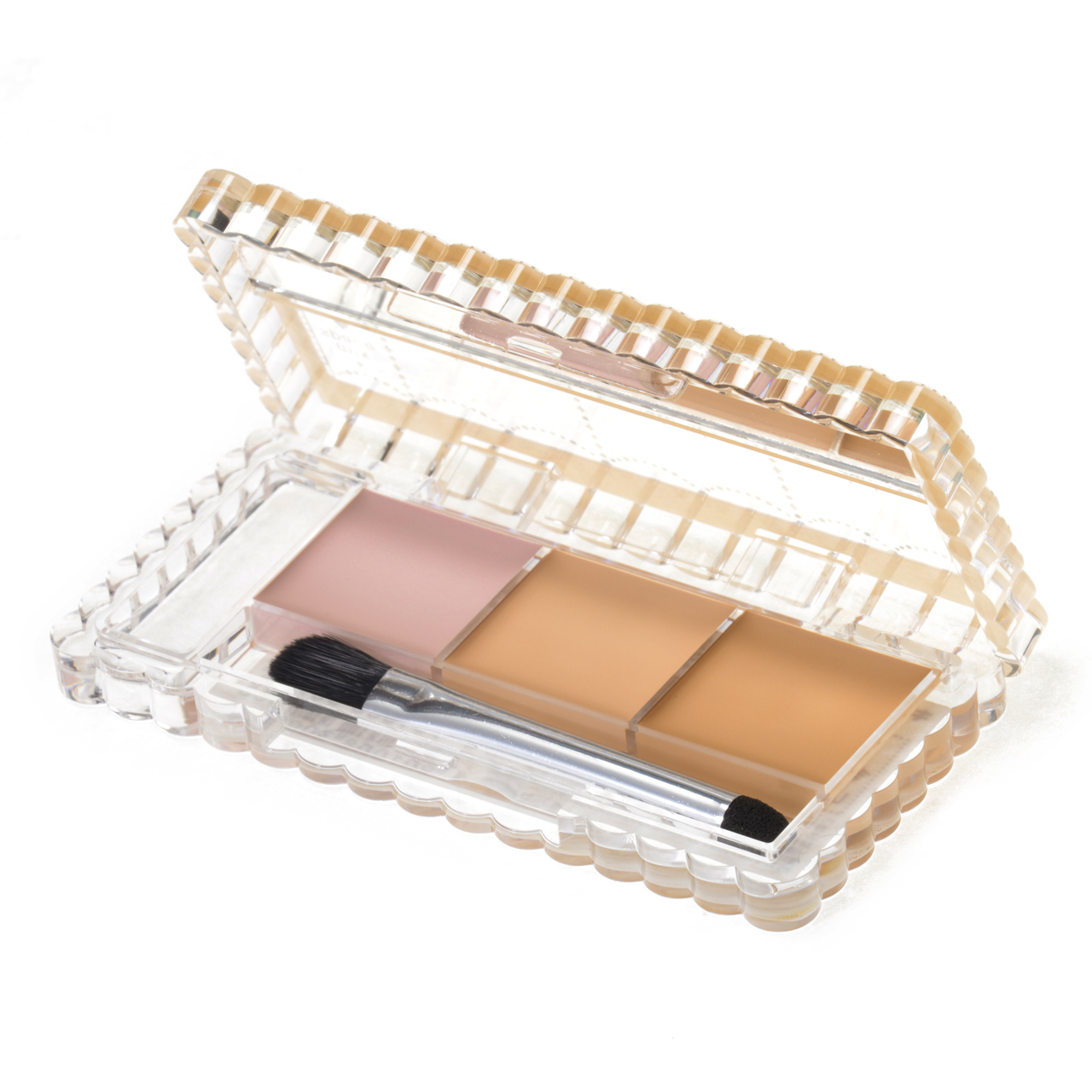 [C11]Pink & Highlight beige
For making your skin bright and giving you rosy-look.
※Lame or Pearl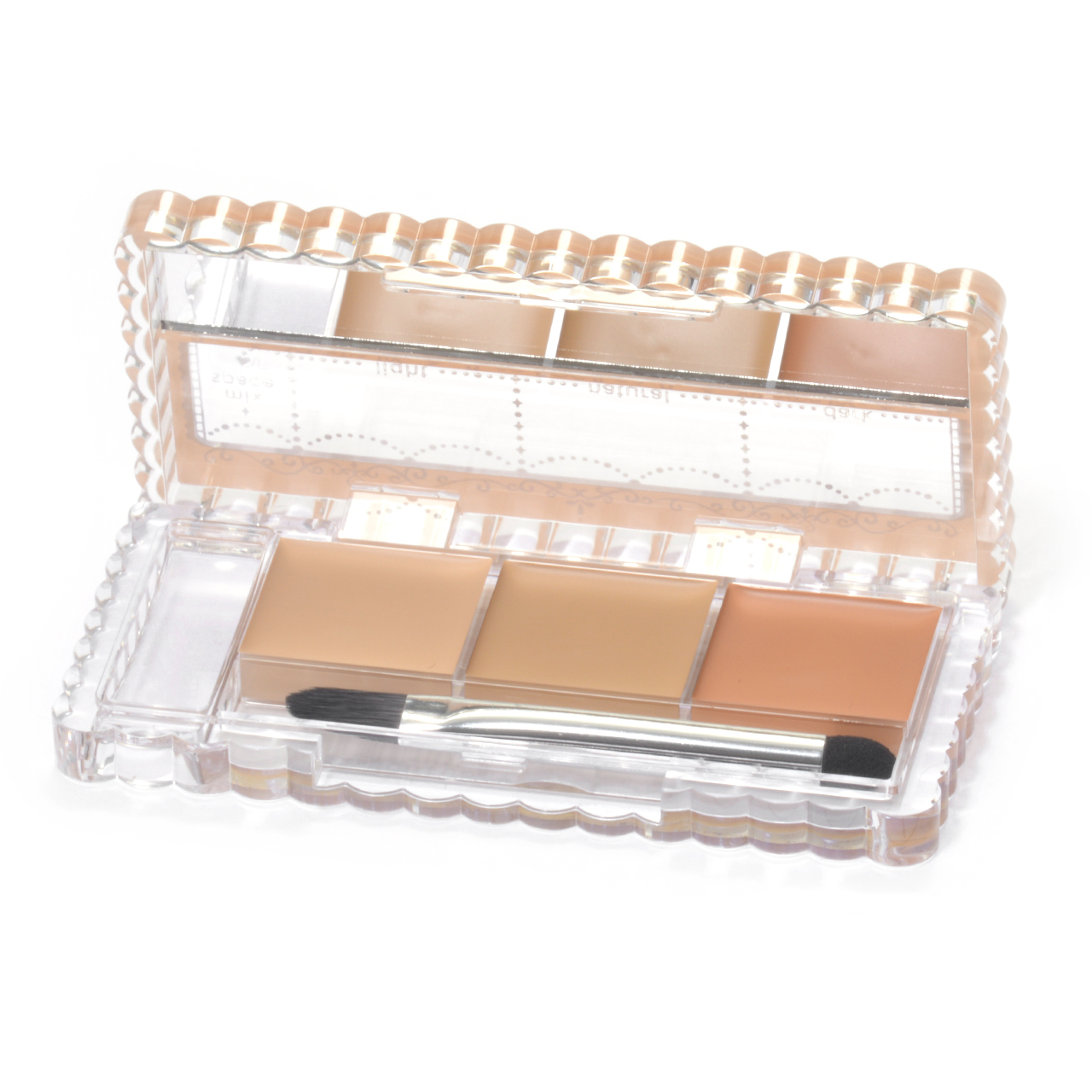 [03]Orange Beige
NewColors
For concealing purple under-eye shadows caused by poor circulation
※Lame or Pearl
All you need to hide every kind of skin problem!
A trio of silky concealers that allows you to create a shade tailor-made for you♥
Handy three-shade palette♥
● Features light, natural, and dark shades♥
All you need to cover up everything you want to conceal!
● Features a mixing space where you can mix the three colors to make just the right shade
Create a unique shade that matches your complexion precisely
Skin-friendly formulation
<4-free>
● Free from tar-based pigments, preservatives, UV absorbers, and fragrance
<Moisturizing agents>
● Contains sodium hyaluronate, squalane, and di(phytosteryl/octyldodecyl) lauroyl glutamate
Handy double-ended applicator
● Brush: A gentle brush that makes it simple to apply the concealer over more extensive areas
● Applicator tip: A tapered tip for pinpoint accuracy in targeted areas
How to Use
Close the page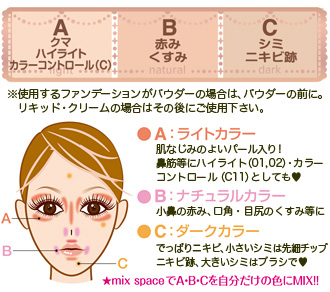 *If using a powder foundation, use before applying foundation.
If using a liquid or cream foundation, use after applying foundation.
A: Features light
Features pearly highlights that blend in well with your skin!
Use as a highlighter on the bridge of your nose, too ♥
B: Natural
Covers redness on the wings of your nose and dullness at the corners of your mouth and eyes
C: Dark shades
Use the tapered applicator tip to cover bumpy pimples and small blemishes
Use the brush to cover acne scars and large blemishes ♥
★ Use the mix space to mix A, B, and C together to create a custom-made shade!!!
Please note that the actual color may differ slightly from the pictures shown.