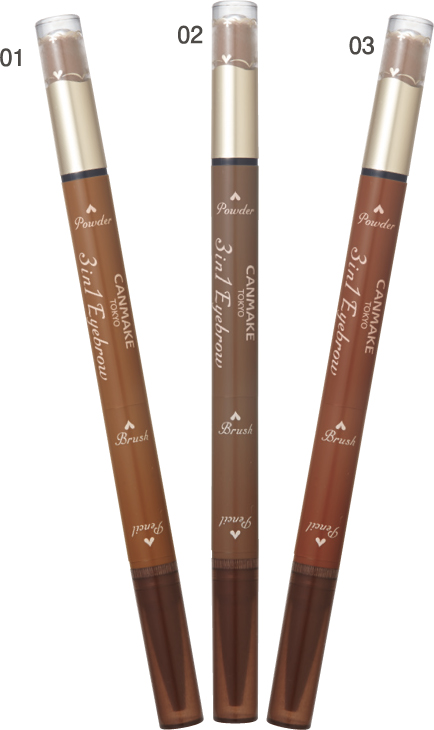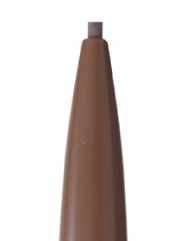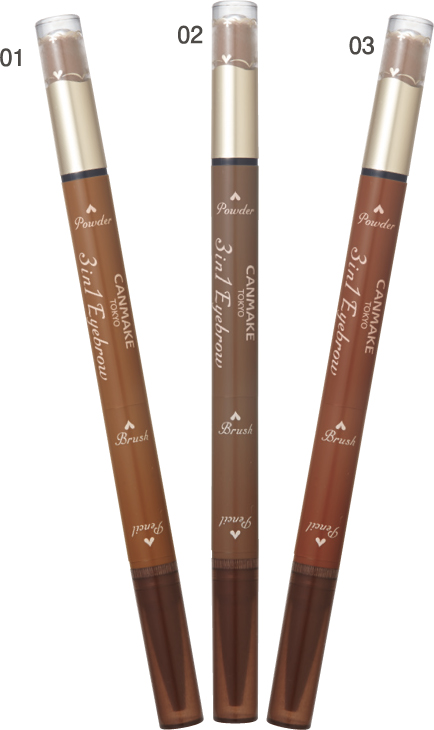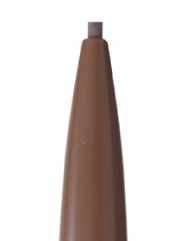 COLOR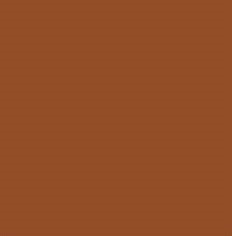 [01]Natural Brown
A versatile, user-friendly, natural-looking brown.

[02]Ash Brown
A subdued brown that dials down the red tones.

[03]Warm Brown
A chic brown with a touch of bright red.
3-in-1! All you need to make getting perfect, beautifully defined brows nice and easy ♡
Eyebrow Powder & Pencil with Brush
Handy! 3-in-1 eyebrow make-up ♡

● Eyebrow powder, pencil, and brush in one handy product.
Everything you need to get perfect brows in a hurry on those busy mornings ♡

● With a pencil and powder in one compact product, it won't take up much space in your make-up pouch, so it's handy when you're on the go ♪

Everything you need for perfect, beautifully defined brows, all in one product ♡
● The pencil is a slightly darker shade than the powder, ensuring that this is all you need to create a natural-looking gradation of color, for well-defined brows ♪
● Comes with a brush, so it's easy to tidy up your brow hairs and blend your eyebrow make-up! You can use the brush to correct any slight slip-ups in adjusting the shading♡

Soft, high-cling powder
● Powder blended with oil, to help it cling to your skin!
Lavishly blended with spherical powder, to ensure a flawlessly smooth line.
● Pearl-free formula gives the perfect matte finish, for natural-looking brows without obtrusive shimmer.
●The oval nib allows you to create both broad and fine lines ♪

Ultra-fine 1.5 mm pencil goes on smoothly
● Ultra-fine pencil with a 1.5 mm tip! Whether you want to fill in sparse patches or draw on individual hairs,even the trickiest eyebrow make-up will be a breeze with this product ♪
● Soft-touch tip ensures you can draw smoothly without applying pressure, for a lighter, softer look ♡
How to Use
Close the page
1. Use the pencil to fill in any areas where the brow hairs are sparse, drawing each individual hair from the arch to the tail of the brow.

*Do not twist up more than 1-2 mm of the tip when using this product.

2. Use the powder to draw from the center to the head of the brow, ensuring that the powder extends to the section drawn in step 1.

3. Use the brush to blend the join between the pencil and powder lines,and the area at the head of the brow, to create a softer finish.

Please note that the actual color may differ slightly from the pictures shown.