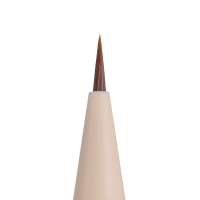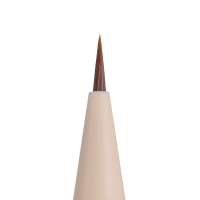 COLOR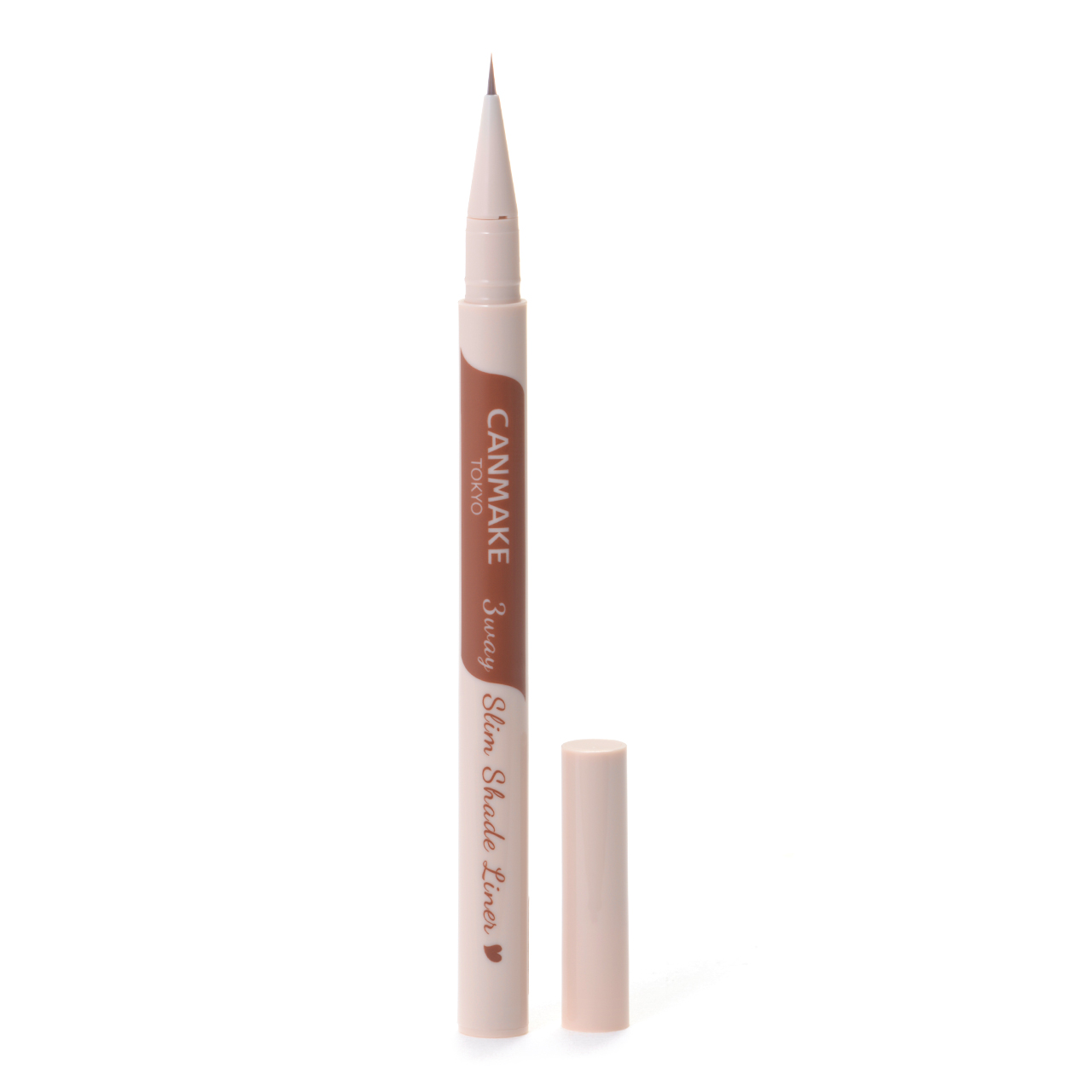 [01]Natural Brown
A versatile, user-friendly, natural-looking brown.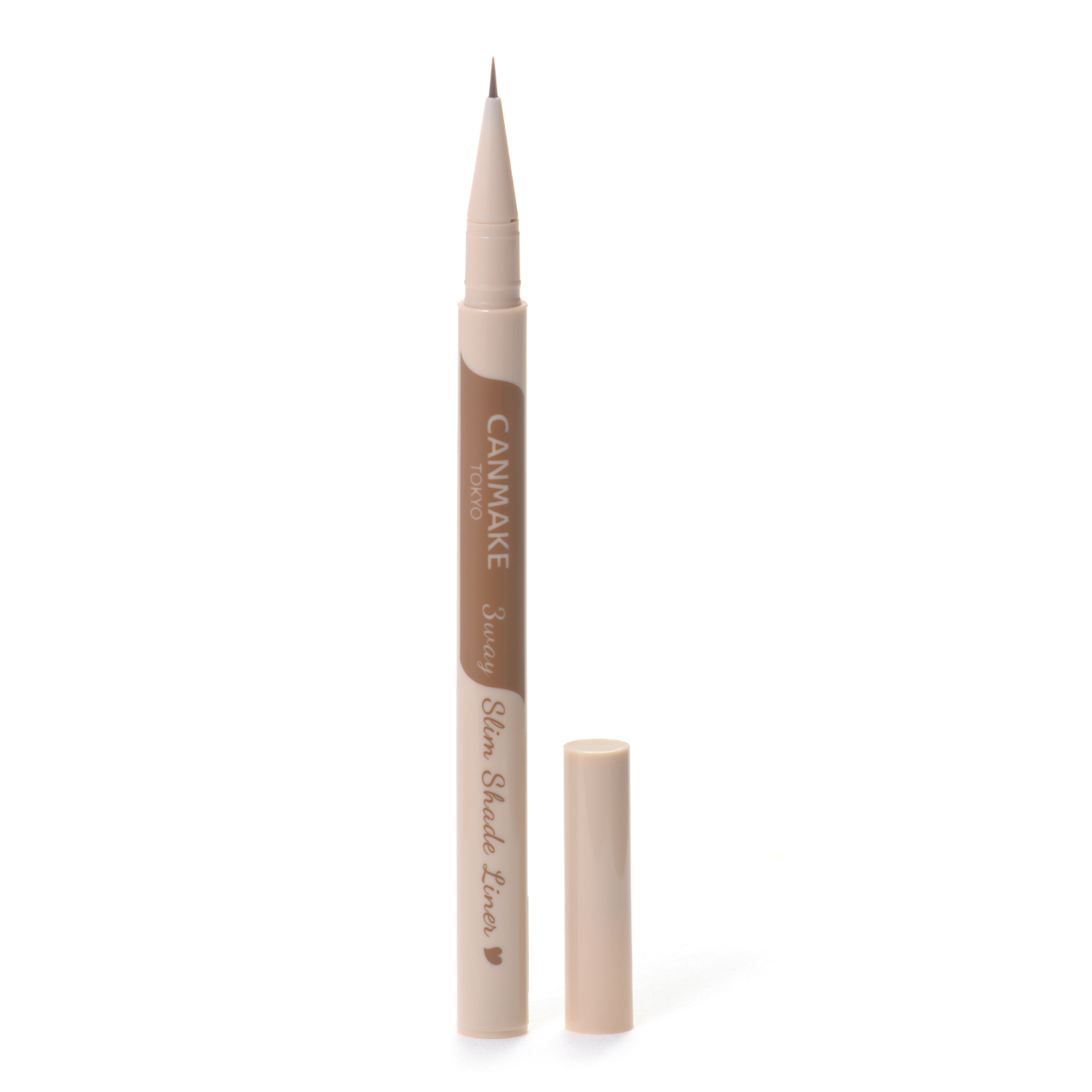 [02]Ash Brown
A subdued brown that dials down the red tones.
Liquid contouring liner with an ultra-slim brush!
Use it on eyebrows and to emphasize eyelid folds and contour the under-eye area!
Contouring liquid eyeliner that you can use in 3 different ways.
(1) Emphasize eyelid folds
(2) Contour the under-eye area
(3) Eyebrow liquid
Super-sheer brown tones designed create a real, natural-looking shadow. Exquisite shading ensures a finish that doesn't look out of place.
How to Use
Close the page
❤ How to choose a shade ❤
● Eyebrows: Match it to your hair color and make-up.
● Eyelid fold emphasis / under-eye contouring: You'll achieve the best results by choosing according to your eyeshadow color and finish preferences.
01→ For those who like paler/brighter eyeshadow shades and a natural finish.
02→ For those who like richer/darker eyeshadow shades and a bold finish.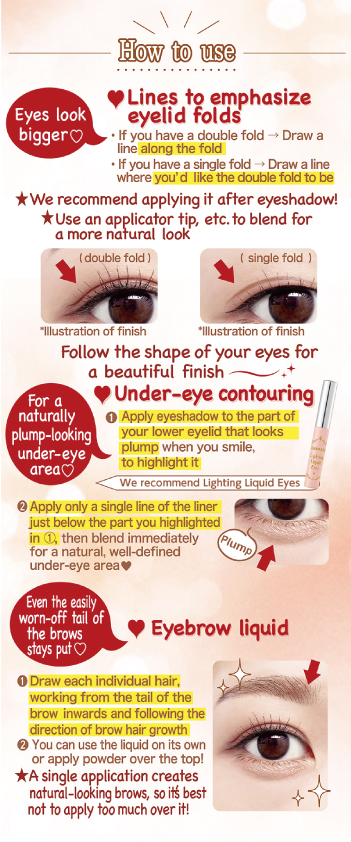 Please note that the actual color may differ slightly from the pictures shown.