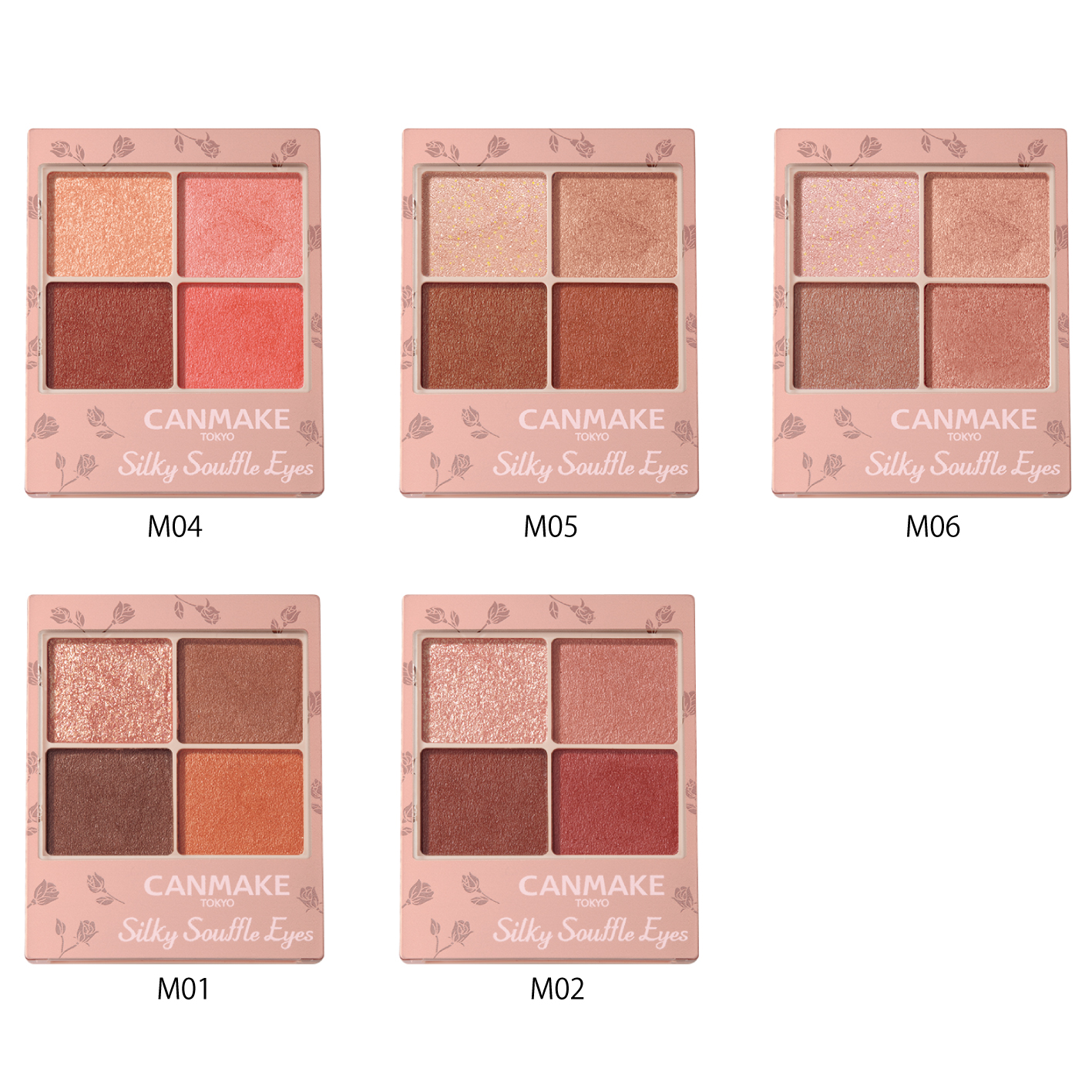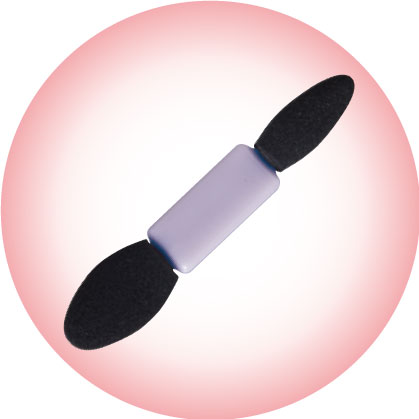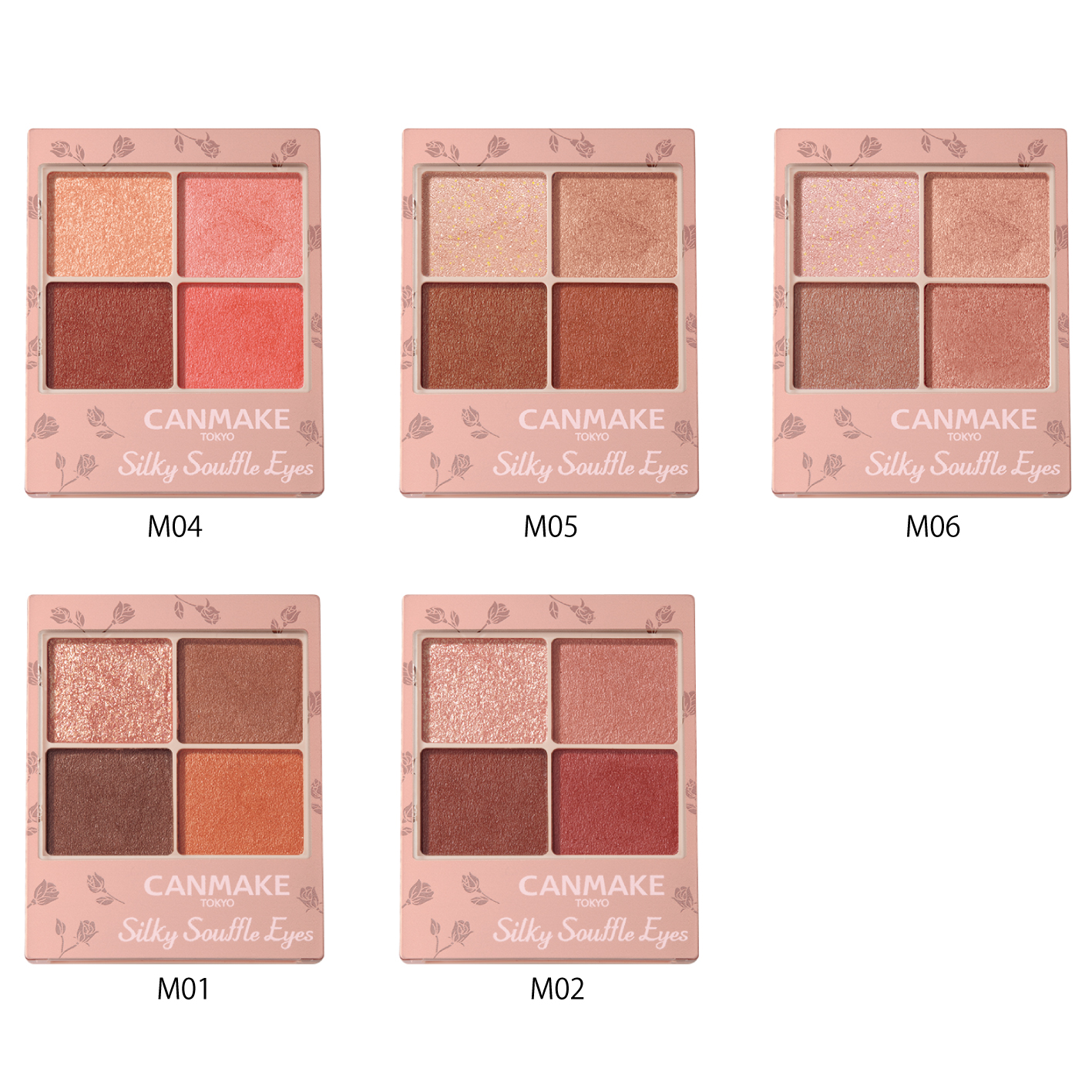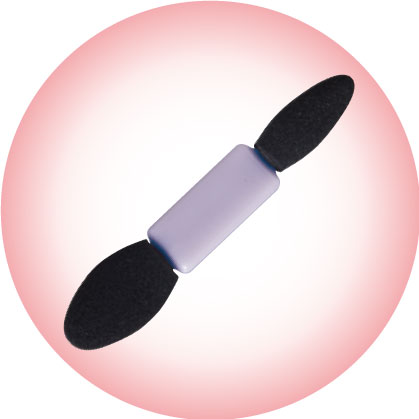 Silky Souffle Eyes (Matte Type)
COLOR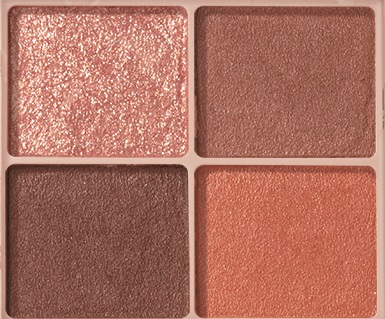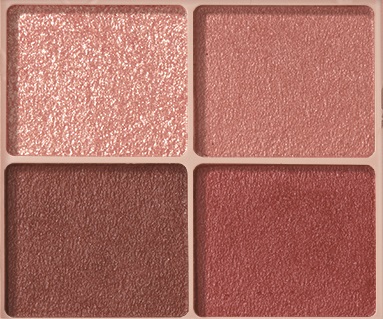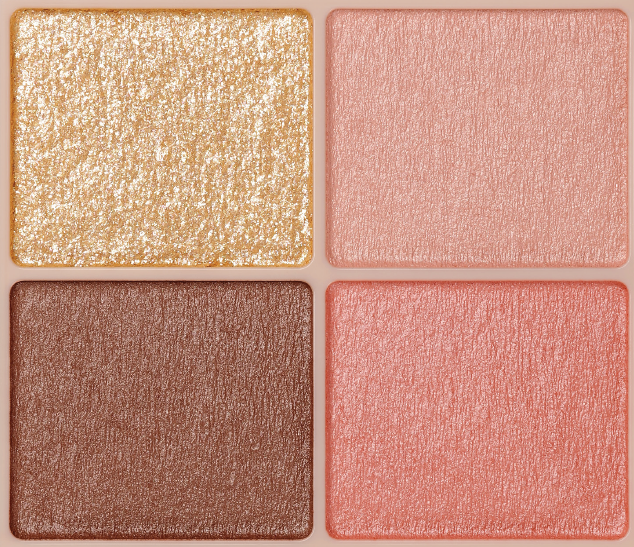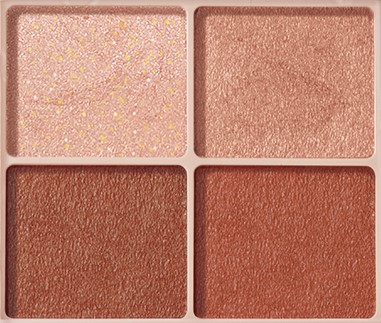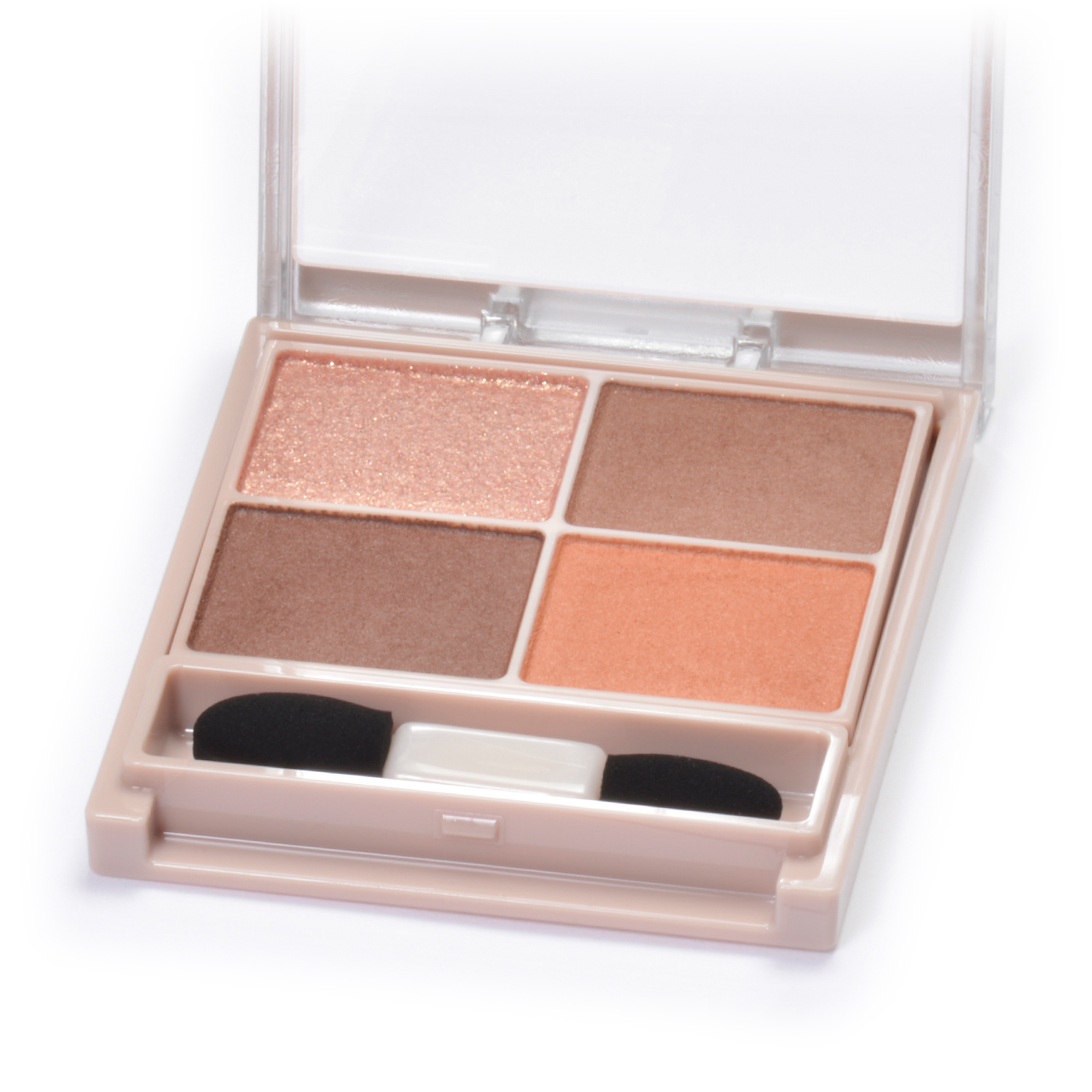 [M01]Sienna Wood
Warm orange-brown.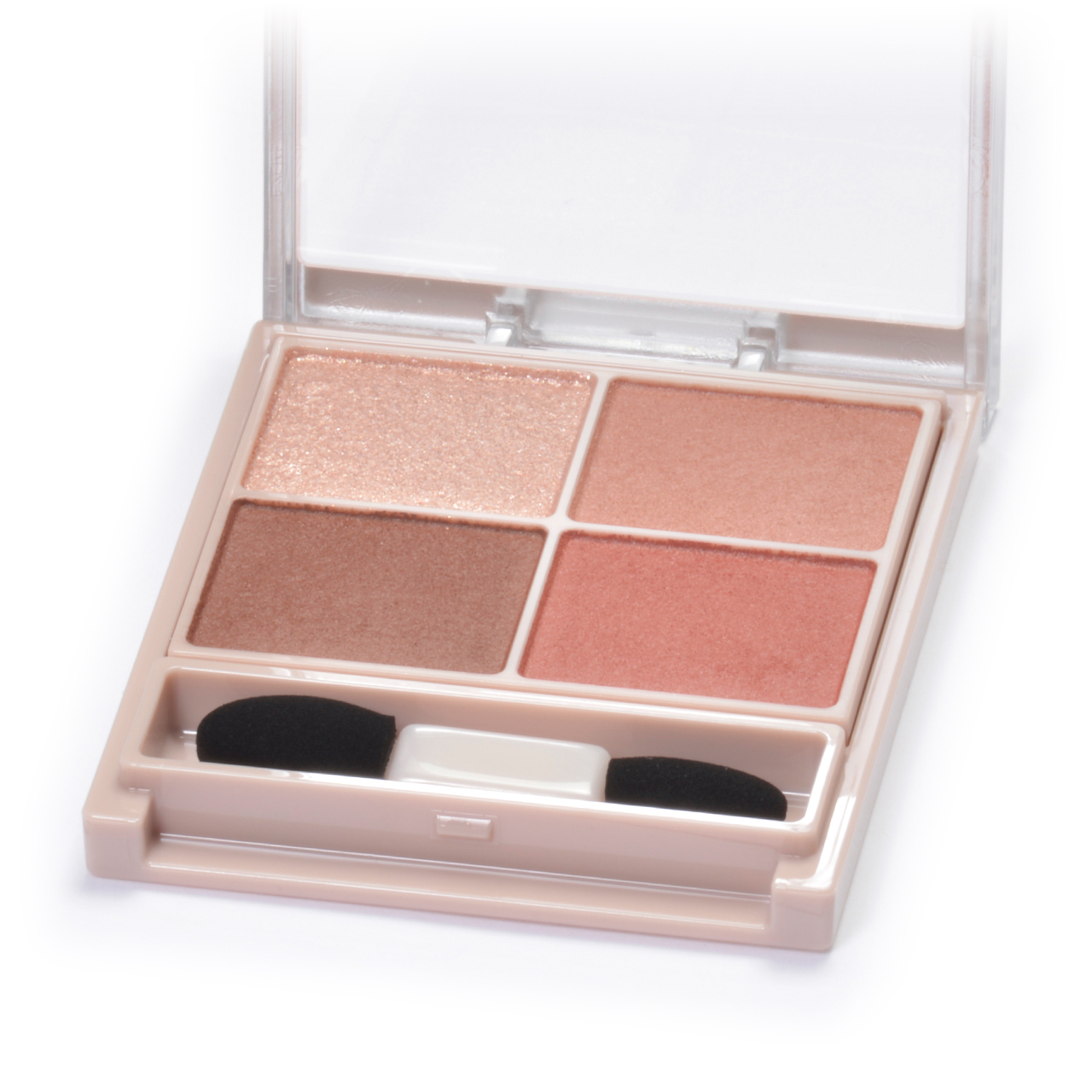 [M02]Chai Brick
Cute and stylish pink terracotta.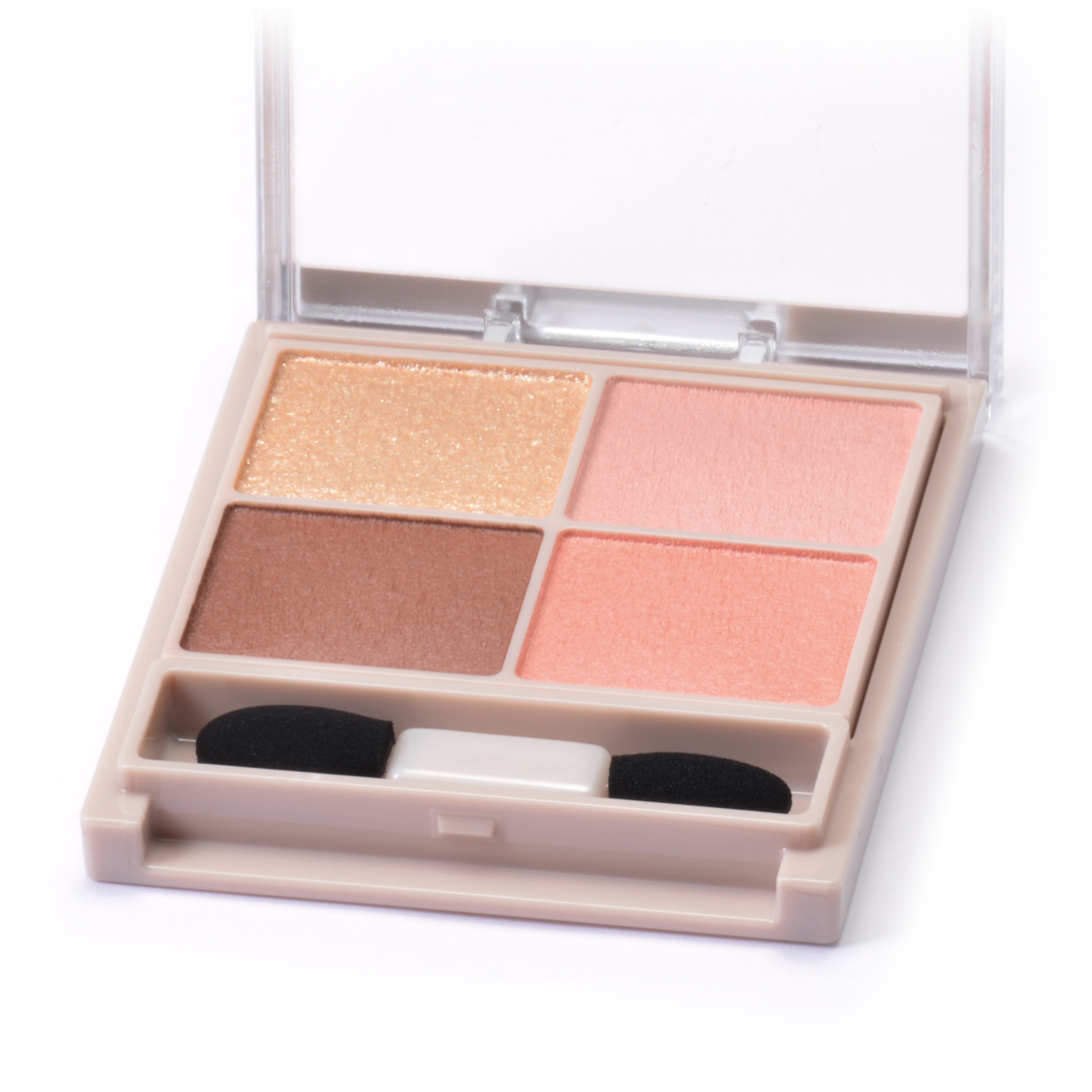 [M04]Cupid Petal
A coral pink brimming with joy.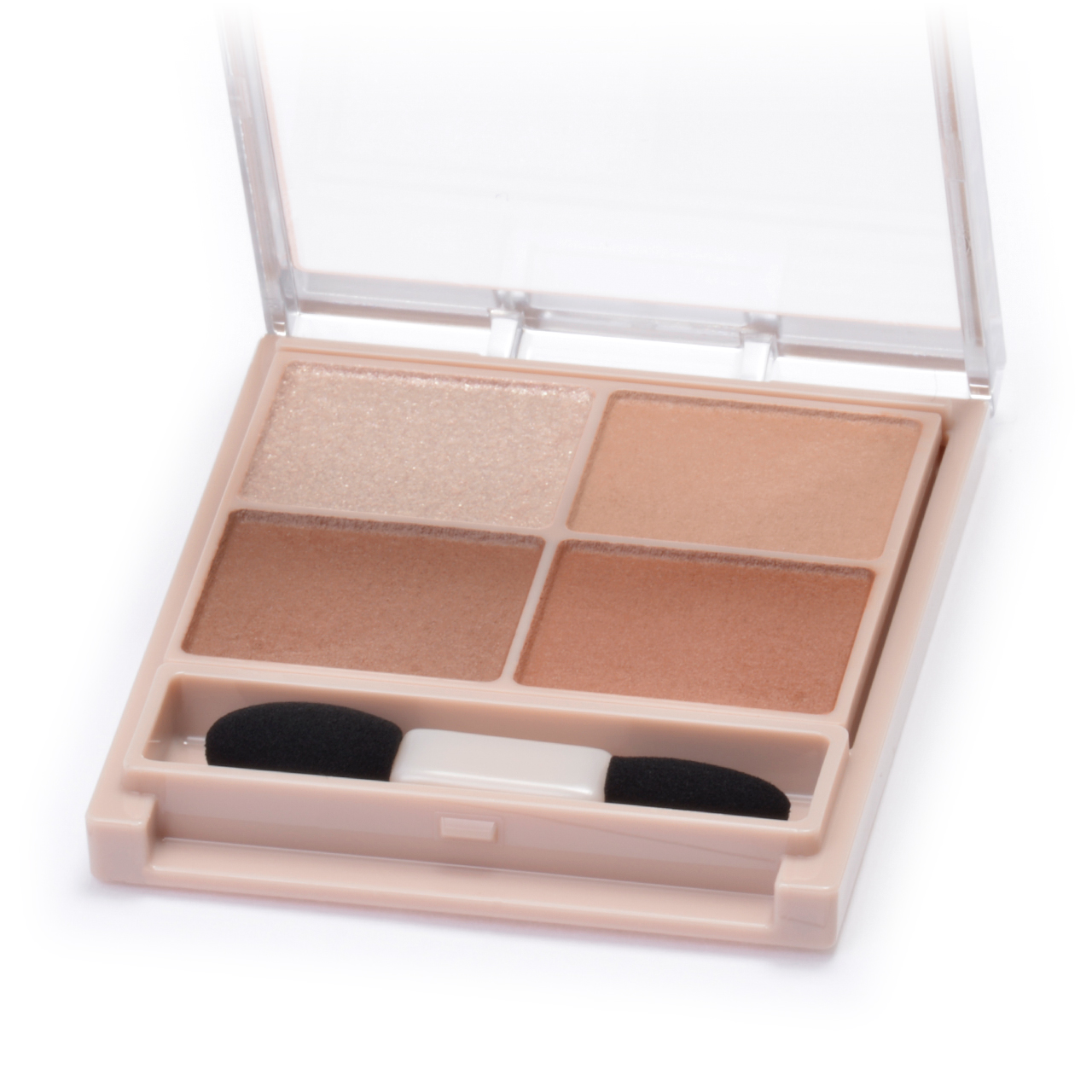 [M05]Mahogany Mocha
A reddish brown with a tangible warmth.
Dewy and long-lasting, with a rich texture ♡
A sheer matte eyeshadow that melts into your skin
Sheer matte texture seems to melt into your skin
● Contains luster-boosting Glow Oil to create a matte, yet translucent finish.
● Lightweight texture does not feel heavy or caked-on even when applying additional layers, enabling you to create beautiful color gradations.

1 shade features fine-textured super-sheer glitter
● The top left shade is a non-matte shadow containing fine-textured glitter. Has a lusciously velvety texture, despite being a powder.
● Dewy texture clings to your eyelids.
● Super-sheer shadow adds a pearl effect without altering the color of the main shades. Creates a sophisticated dainty shimmer.
How to Use
Close the page
Shades B, C, and D are totally matte, with no glitter or pearl whatsoever!
◇A: Fine-textured super-sheer glitter
Apply it to the plump under-eye area or dab onto the center of your upper lids to finish your eye make-up ♡
◇B, D: Main colors
◇C: Liner color

★ Use the shades singly or as a trio—it's up to you

Please note that the actual color may differ slightly from the pictures shown.