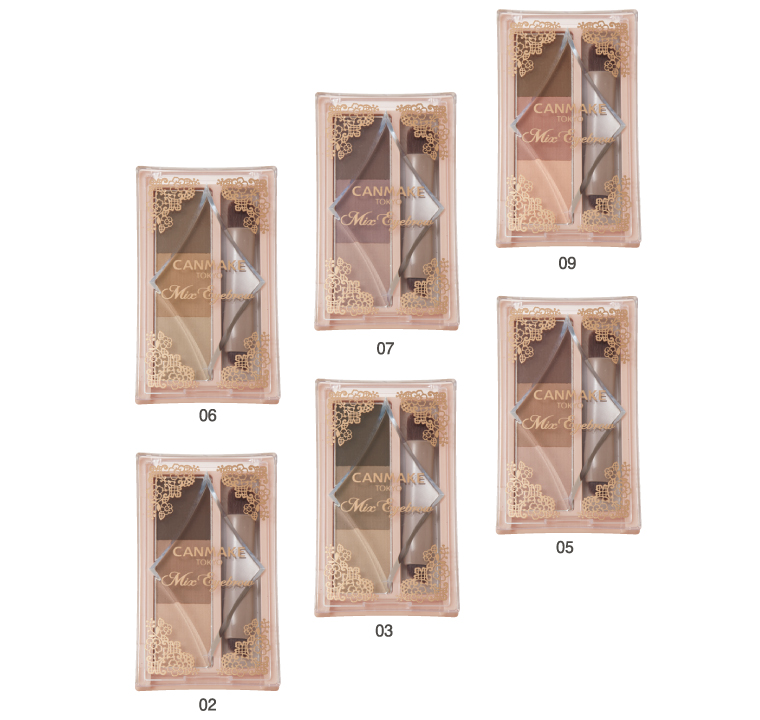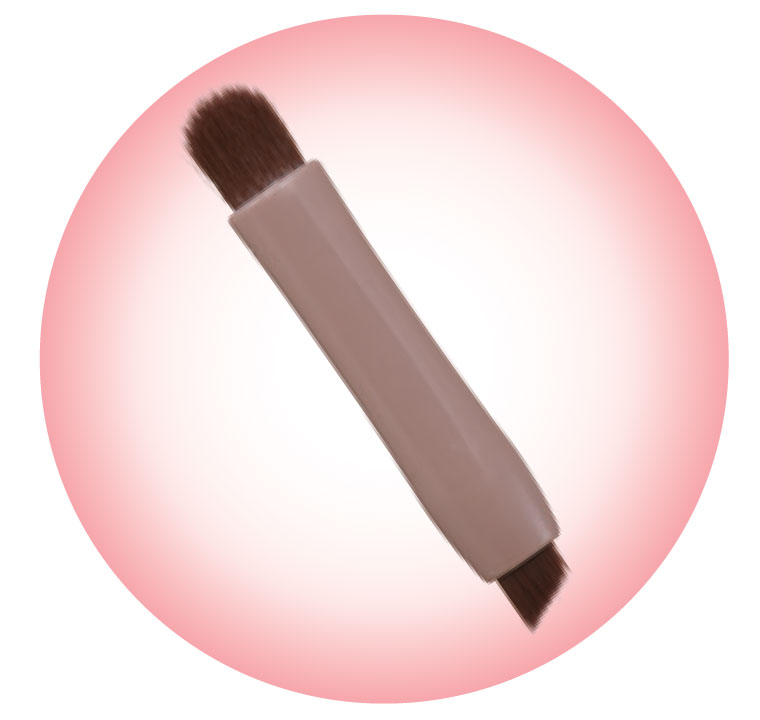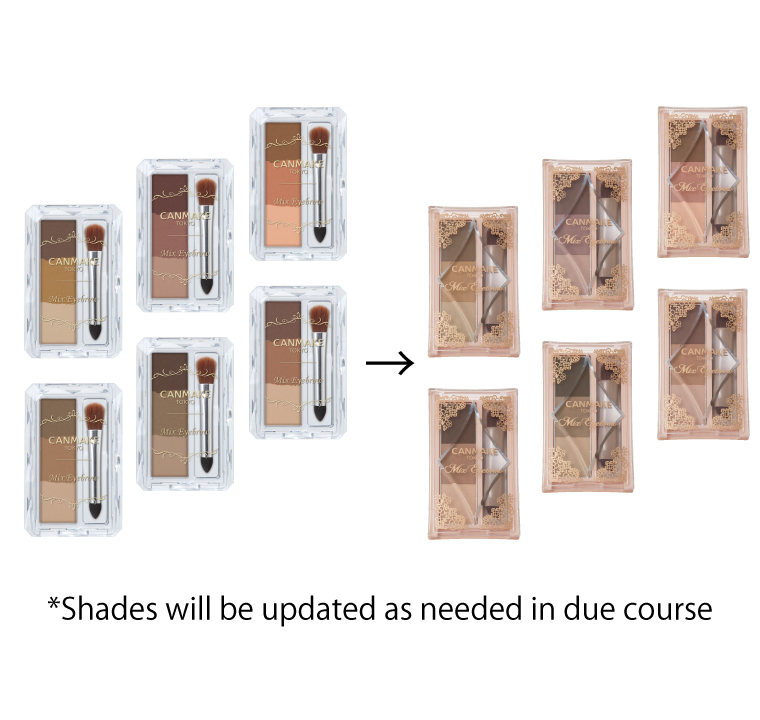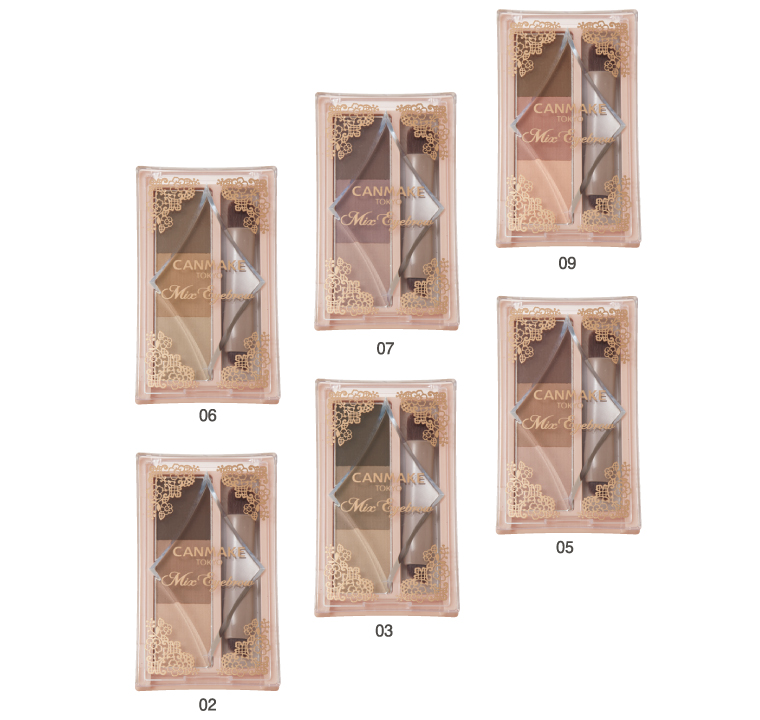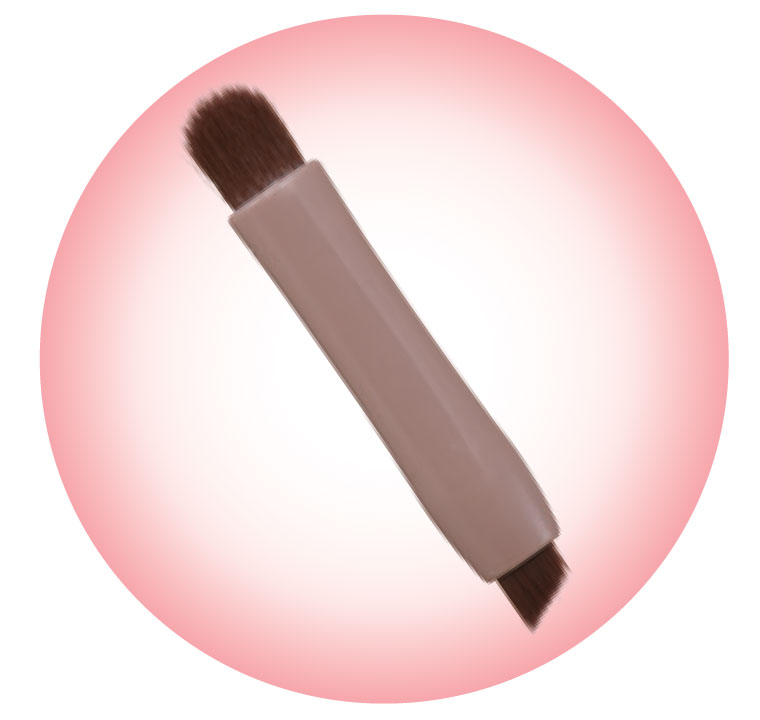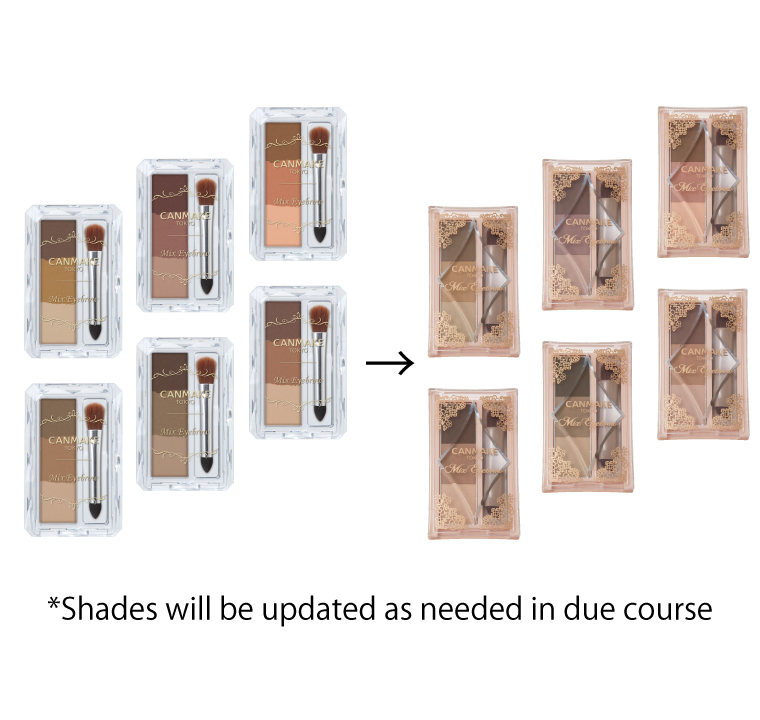 COLOR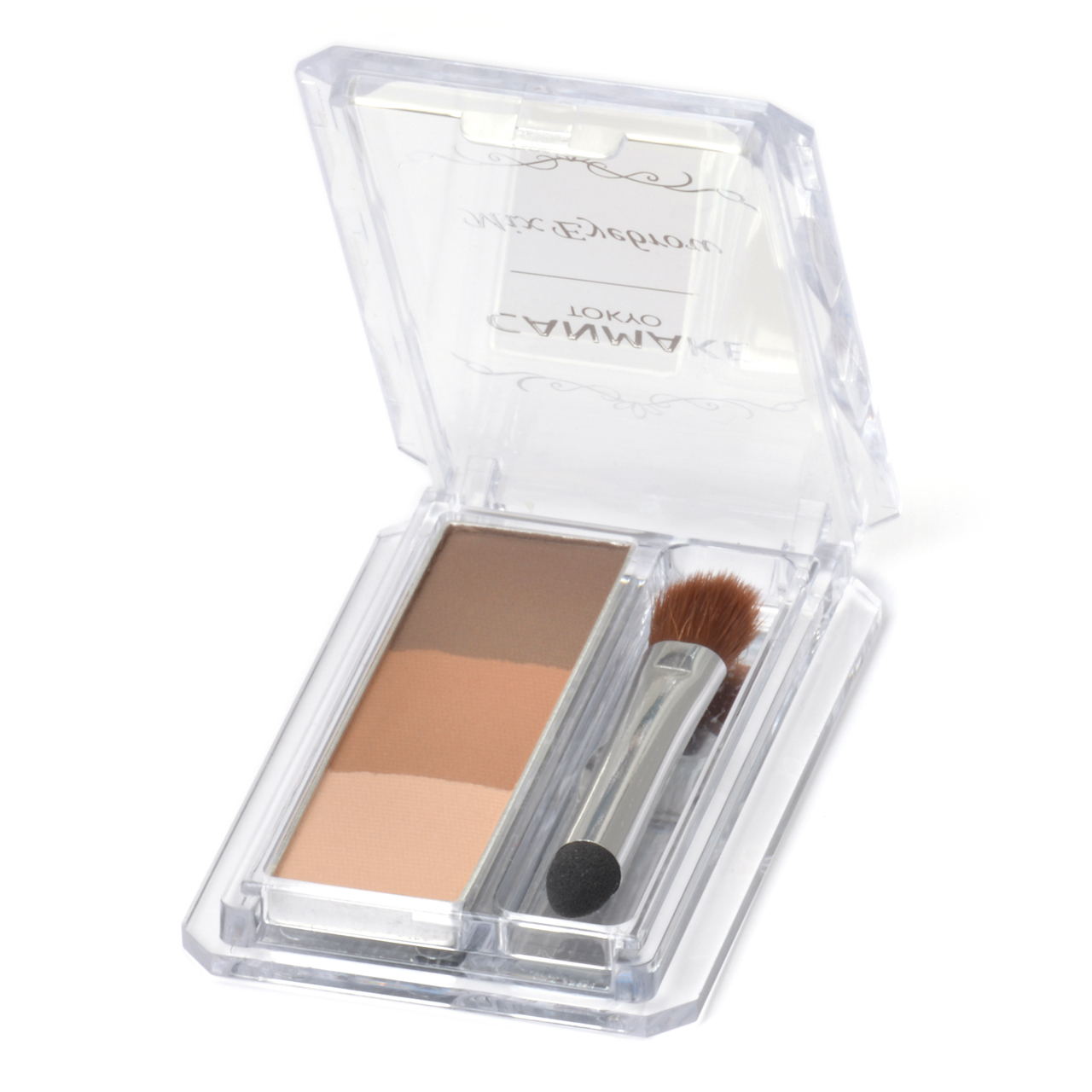 [02]Natural Brown
A standard brown that can be used with all types of make-up.
The perfect color for those with natural hair color.
For a girlish, feminine impression.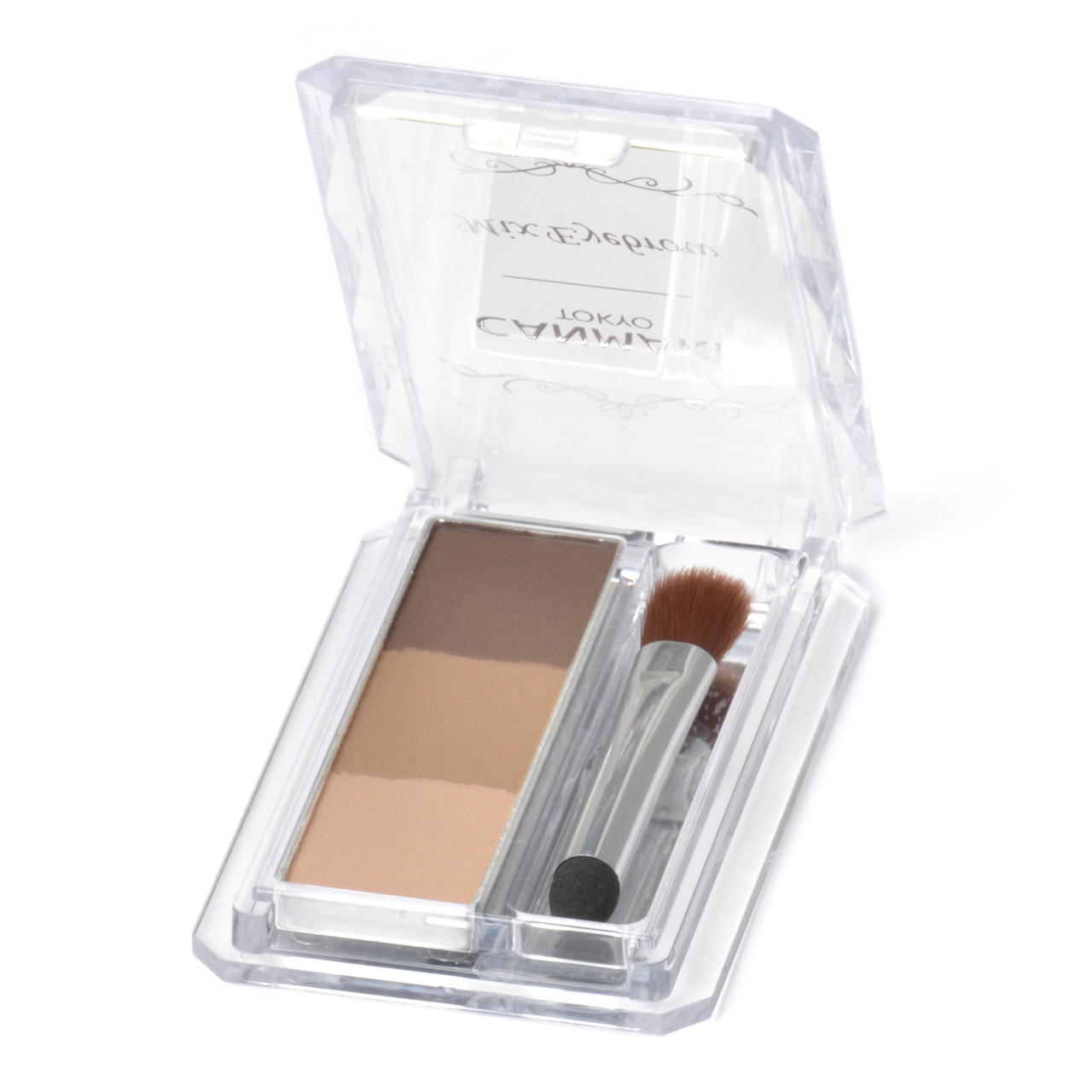 [03]Soft Brown
An ash-brown that blends in well with your natural eyebrow color. The ideal color for those with darker hair color.
For the soft-looking eyebrows of
a natural beauty.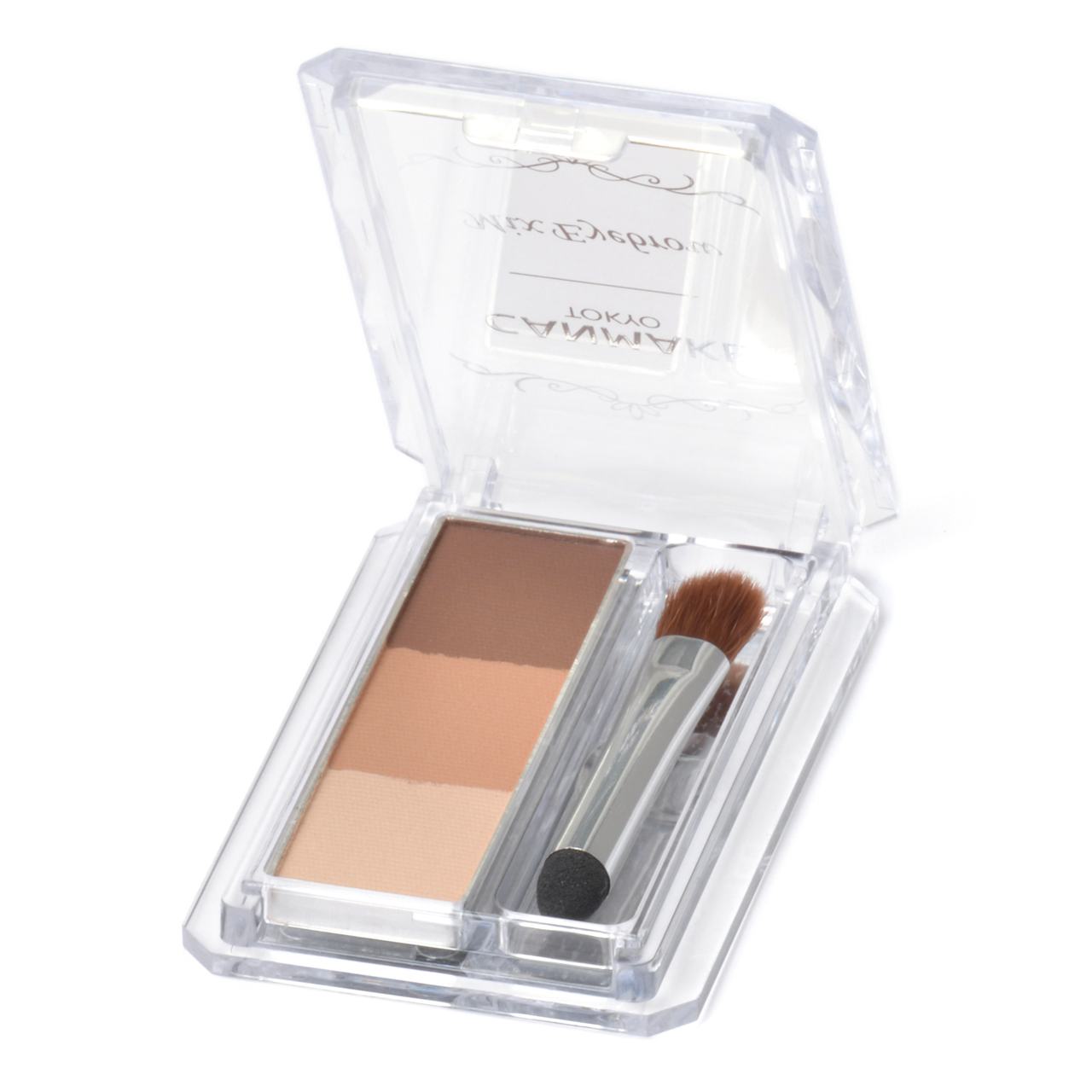 [05]Mocha Brown
Soft pinkish brown that finishes up with gentle impression. For sophisticated and adorable eyebrows.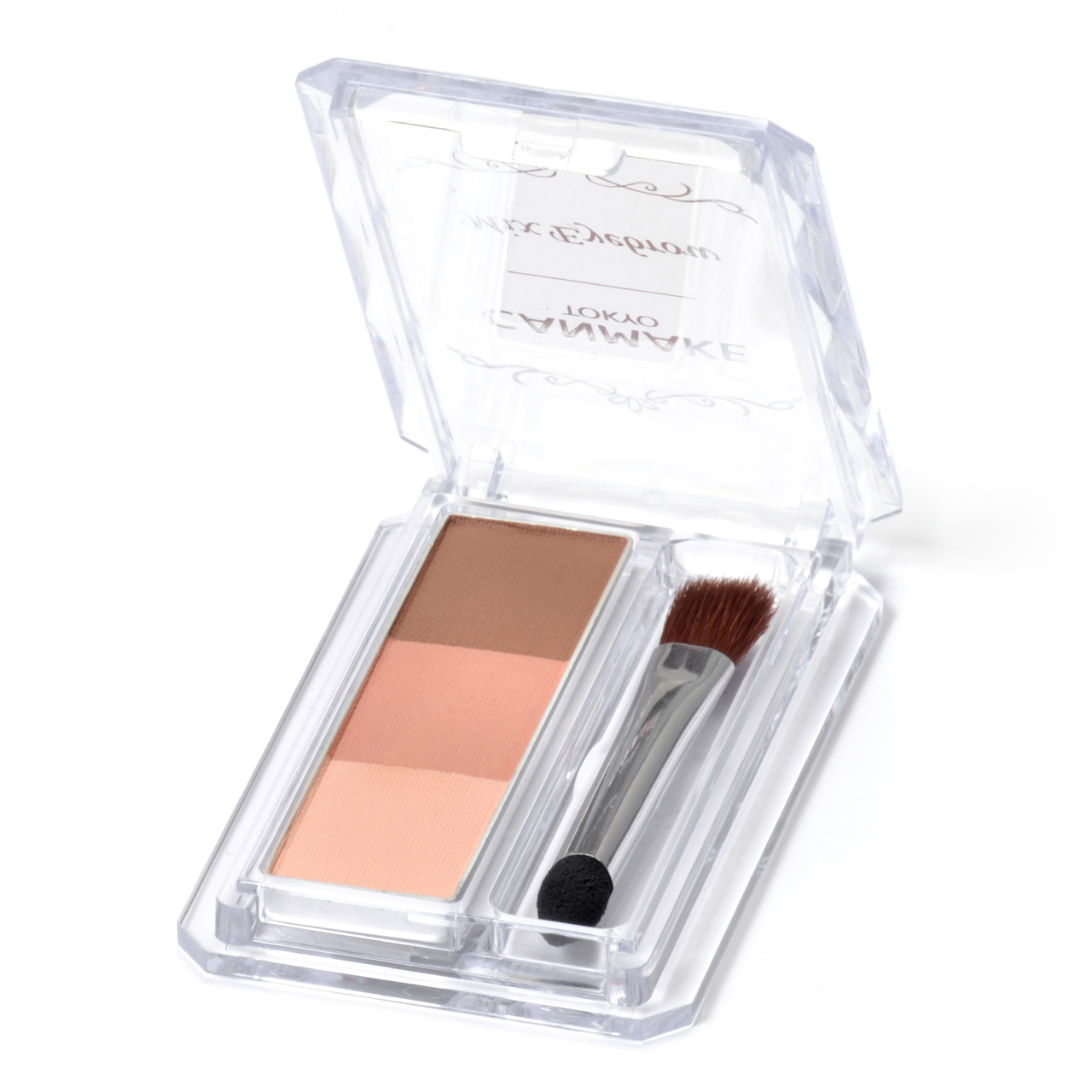 [09]Peach Tea Brown
A warm, rosy pink providing a nuanced glow.
You can use just this one item for everything from eyebrow make-up to nose-shadow!!!
Mix the three graduated shades to create a color as unique as you are.
Highlight your eye make-up and create natural shadows the way you want.
• You can mix the three light and dark shades of powder to adjust the shade and create one that is perfect for your own eyebrow color.
• The powder has a moist texture, so it clings to your skin, without dispersing.
You can create color in exactly the place you want it.
• The nose-shadow blends in well to your skin, highlighting your natural shadows, bringing out your features and emphasizing your eye make-up.
How to Use
Close the page
STEP 1 Mix powders ① & ② to your desired level of brightness!
Use the brush to apply it over the whole eyebrow area.
Naturally, you can also use the shades alone!
STEP 2 Apply color thoroughly to the outer edges of your eyebrows, from where make-up tends to disappear.
Adjust to a slightly darker shade to make it harder to disappear.
STEP 3 Sweep the nose-shadow ③ from the inner corners of your eyes towards the bridge of your nose
and your attractive eyebrow make-up that gives your face natural definition is complete.
Complete Finally, if you apply the nose-shadow powder lightly over the whole of your eyebrow area,
it will blend into your skin and give your eyebrows a gentle look.



Please note that the actual color may differ slightly from the pictures shown.