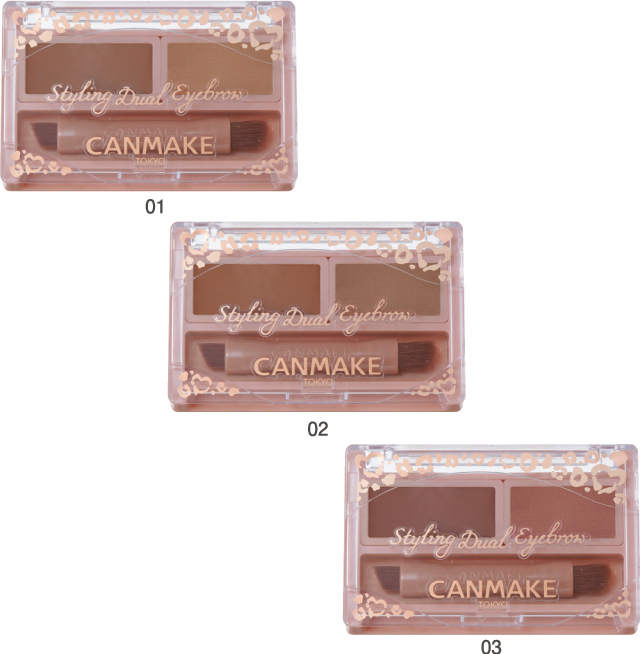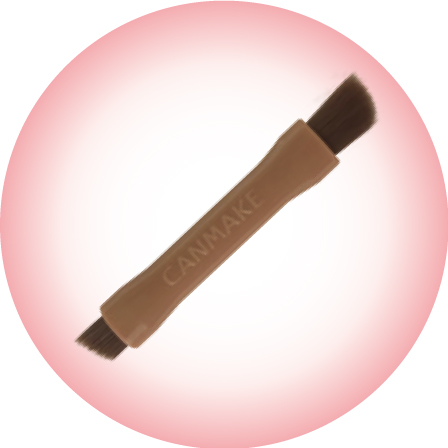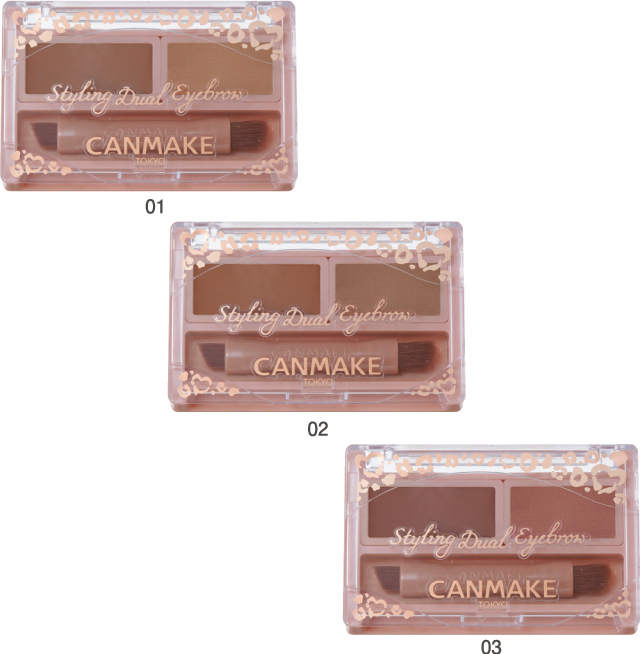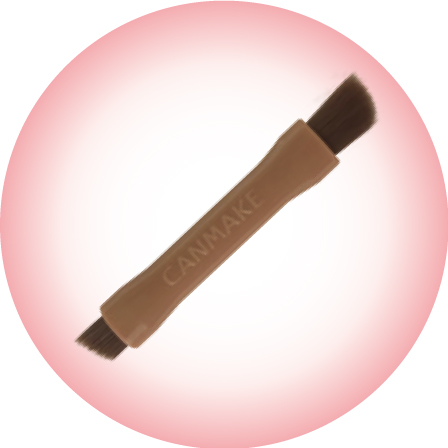 COLOR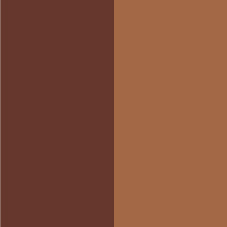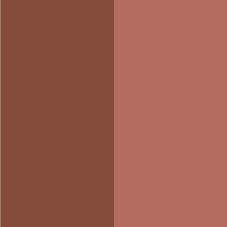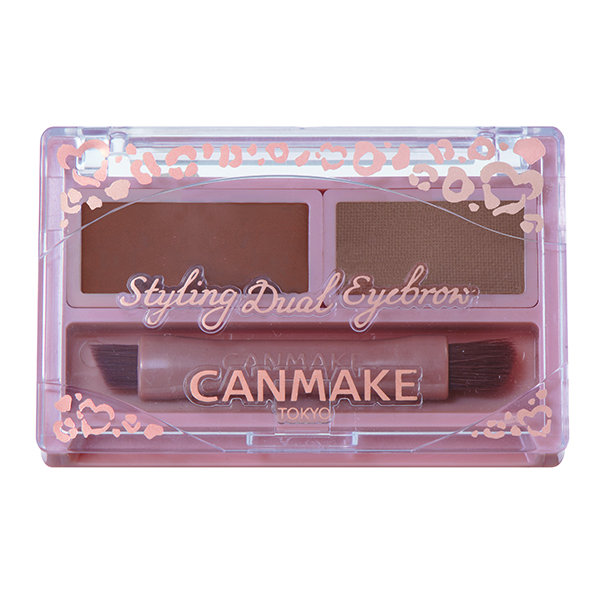 [01]Natural Brown
A versatile brown that suits all.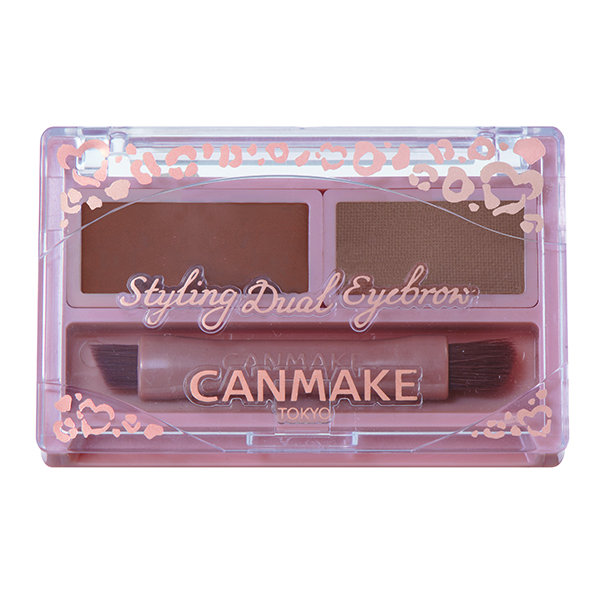 [02]Warm Brown
A warm reddish brown.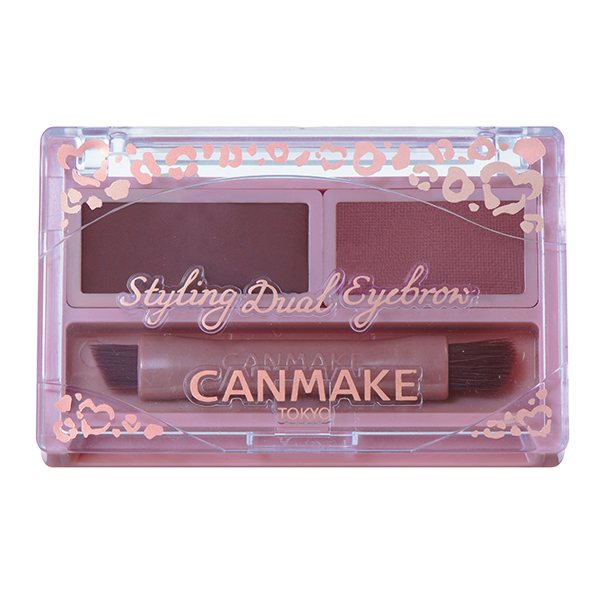 [03]Rose Fog
Create a gentle, adorable impression with this pinkish brown.
Wax-based × Powder-based
Achieve soft, well-defined brows by combining textures and intensities ♡
A finish that looks just like natural brows
● Layering the differing textures and intensities of the wax- and powder-based brow colors creates an exquisitely nuanced effect, for a finish that looks just like natural brows.

Wax-based color: This rich shade delivers bold color that fills in the gaps between brow hairs and evens out your brow shape. Despite the wax-based formula, it doesn't feel sticky and keeps brows looking perky for hours. Creates a finish that looks just like the natural pattern of brow growth.

Powder-based color: This light, smoky shade brings out the depth in your brows, for a beautifully defined finish.

Simple to use—no special skills needed!
● Formulated with spherical powder to ensure smooth, even, flawless application, so even newcomers to
wax-based formulas can draw nice, neat brows!

Stays looking fresh for hours!
● Laying the powder-based shade over the wax-based, highly water-repellent color boosts the powder's cling and gives it superb staying power!
● While the tail of the brow tends to wear off easily with most eyebrow products, this powerful water-, sweat-, and rub-resistant formula ensures that it stays firmly in place!

Carefully designed double-ended brush
● Comes with a compact, handy double-ended brush.
Angled brush: Short bristles with just the right degree of firmness make it ideal for the tail of the brow!
Thick brush: Arched design provides the right fit for the head of the brow. The soft, long bristles create a soft, smoky finish.

Formulated with serum ingredients
● Contains moisturizing agents argan oil (Argania spinosa kernel oil) and Simmondsia chinensis (jojoba) seed oil.

How to Use
Close the page
(1) Apply the wax-based color to the angled brush and then draw the whole of the brow, adjusting the direction of brow growth.

Head of the brow: Draw the hairs pointing upwards
Middle to tail of the brow: Glide along the brow, following the direction of growth.

(2) To finish, apply the powder-based shade to the thick brush, stroke it lightly across your brows, and you're done!
Please note that the actual color may differ slightly from the pictures shown.